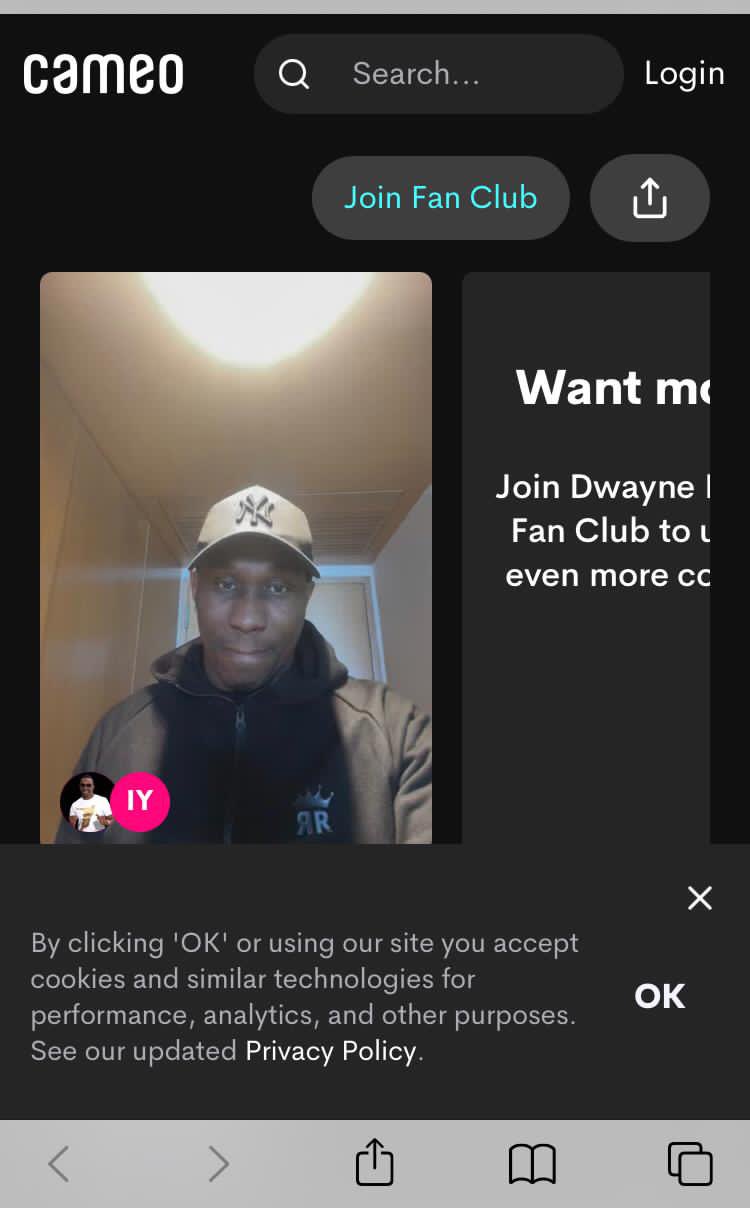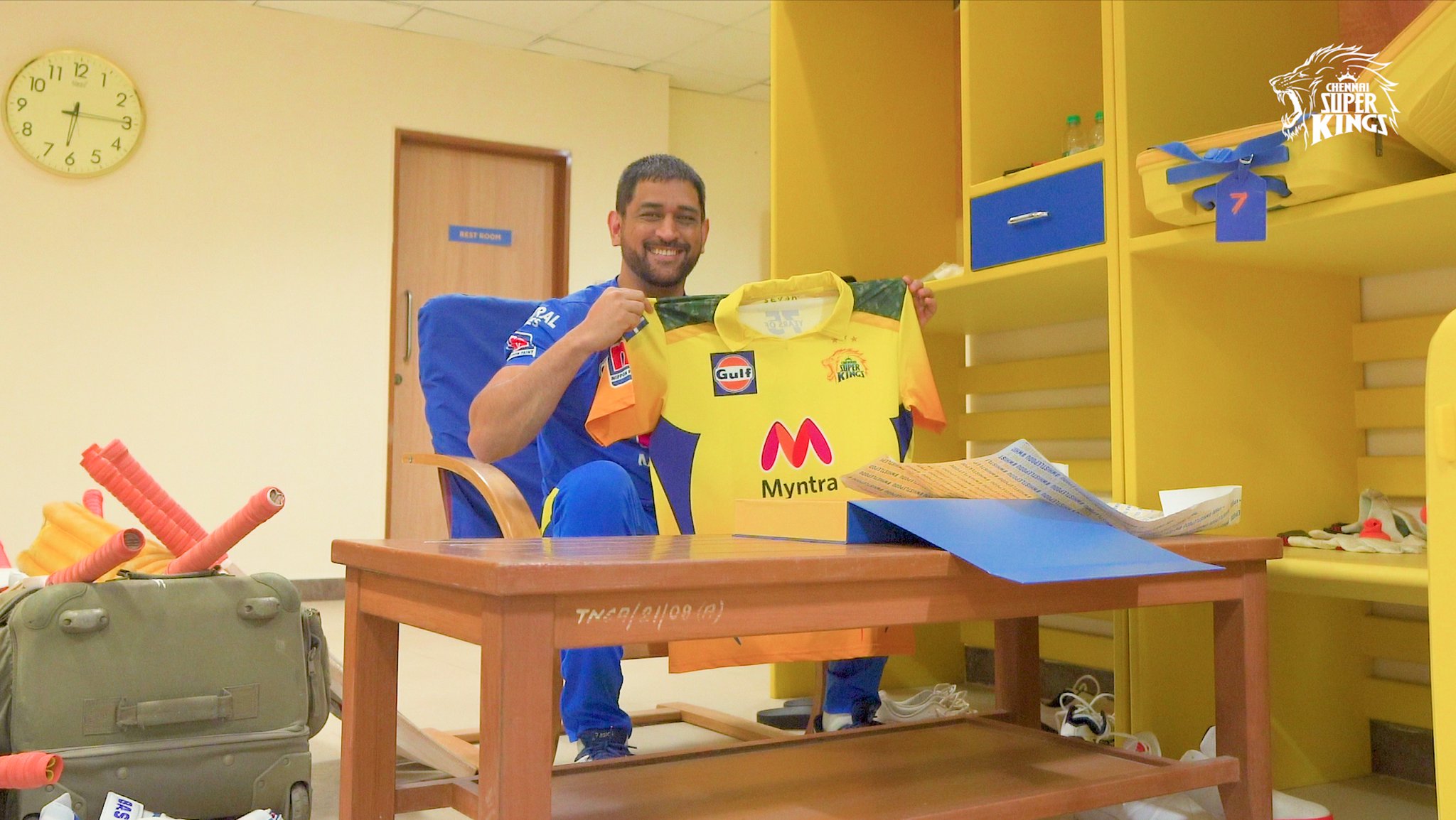 Retweeted: Thala Dharisanam! #WearOnWhistleOn with the all new #Yellove! #WhistlePodu 💛🦁 🛒 -
Congratulations to my brother @harbhajan_singh . Really proud of you 👏🏾 👏🏾👏🏾🙏🏽. To all my fans please go out and support his movie . Follow the link below My #FriendShipMovieTeaser Tamil -https://t.co/P0BNLvAoxh Telugu-https://t.co/sblqUeJ3Ji Hindi-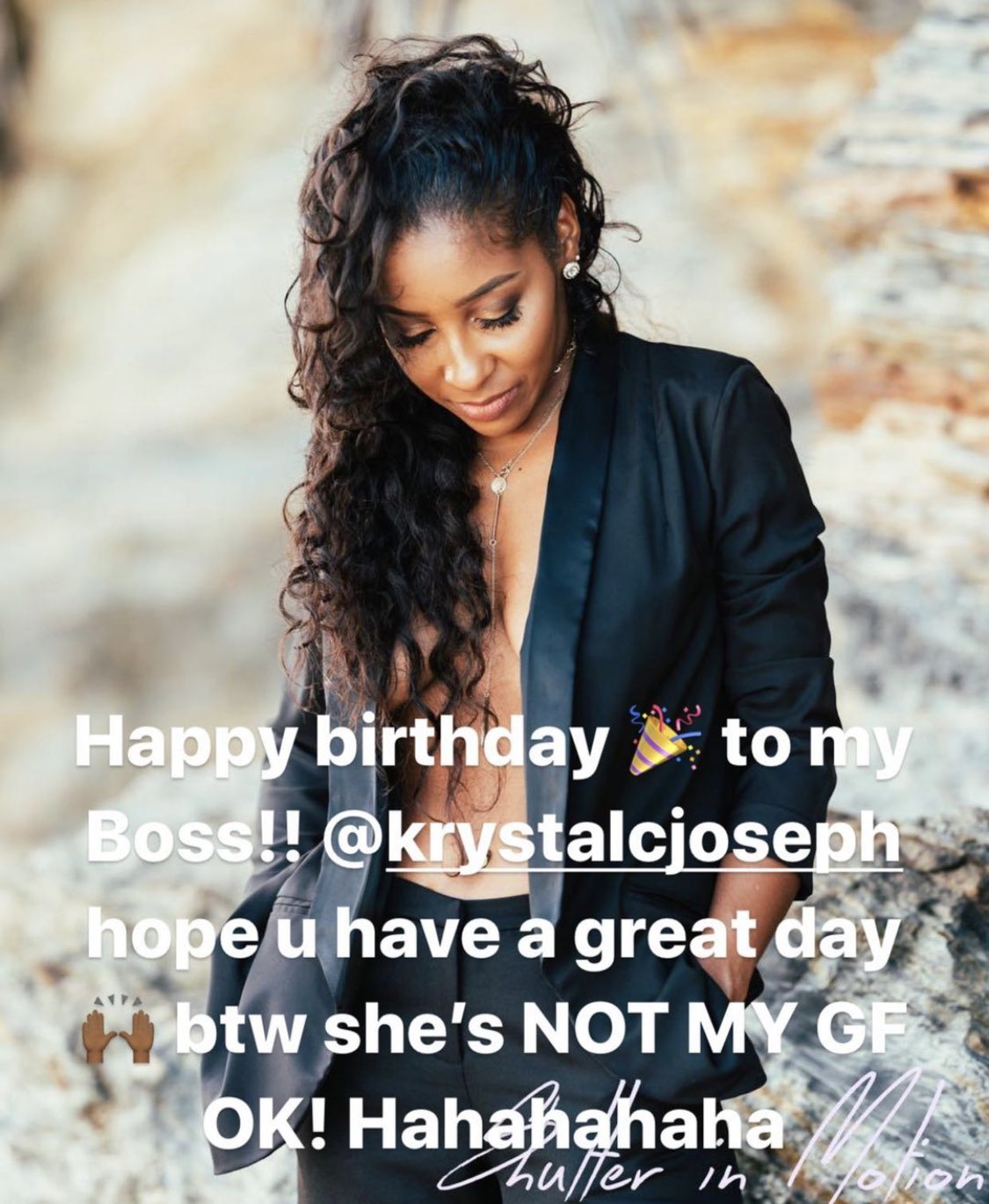 It's my champion boss birthday today @kryssc3 . Go send her best wishes! Happy Birthday Boss!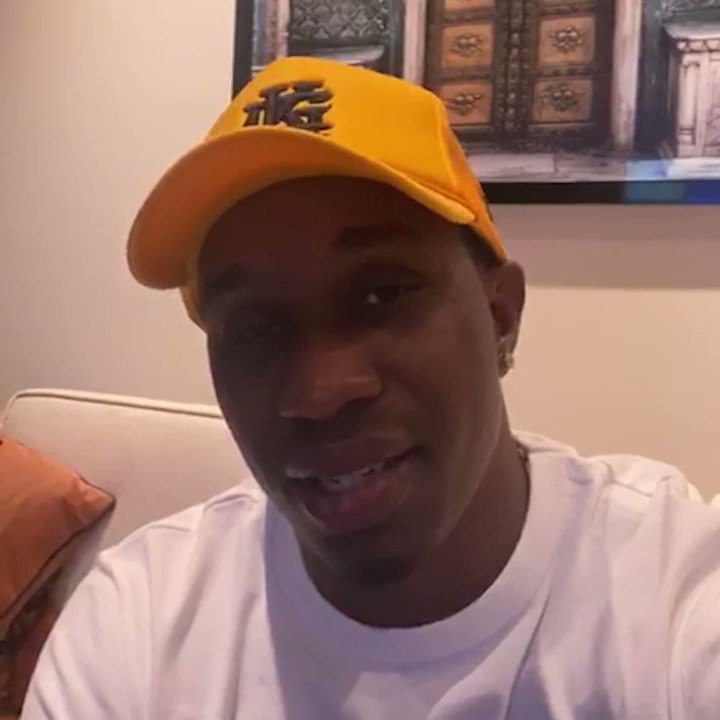 I'm excited to launch #ChampionsOfTomorrow on @runadamsports. Hey champions, here's a chance to showcase ur cricketing skills! Click https://t.co/dxsvhRDcsO to participate and upload your skill videos! #champion #dwaynebravo #djbravo #championsoftomorrow #cricket #csk #ipl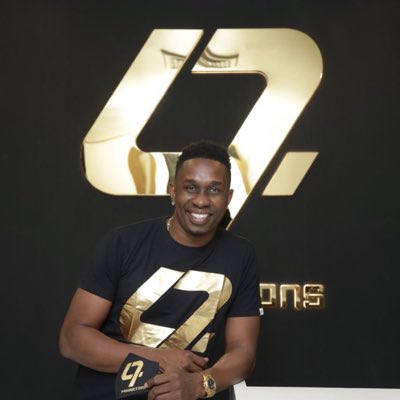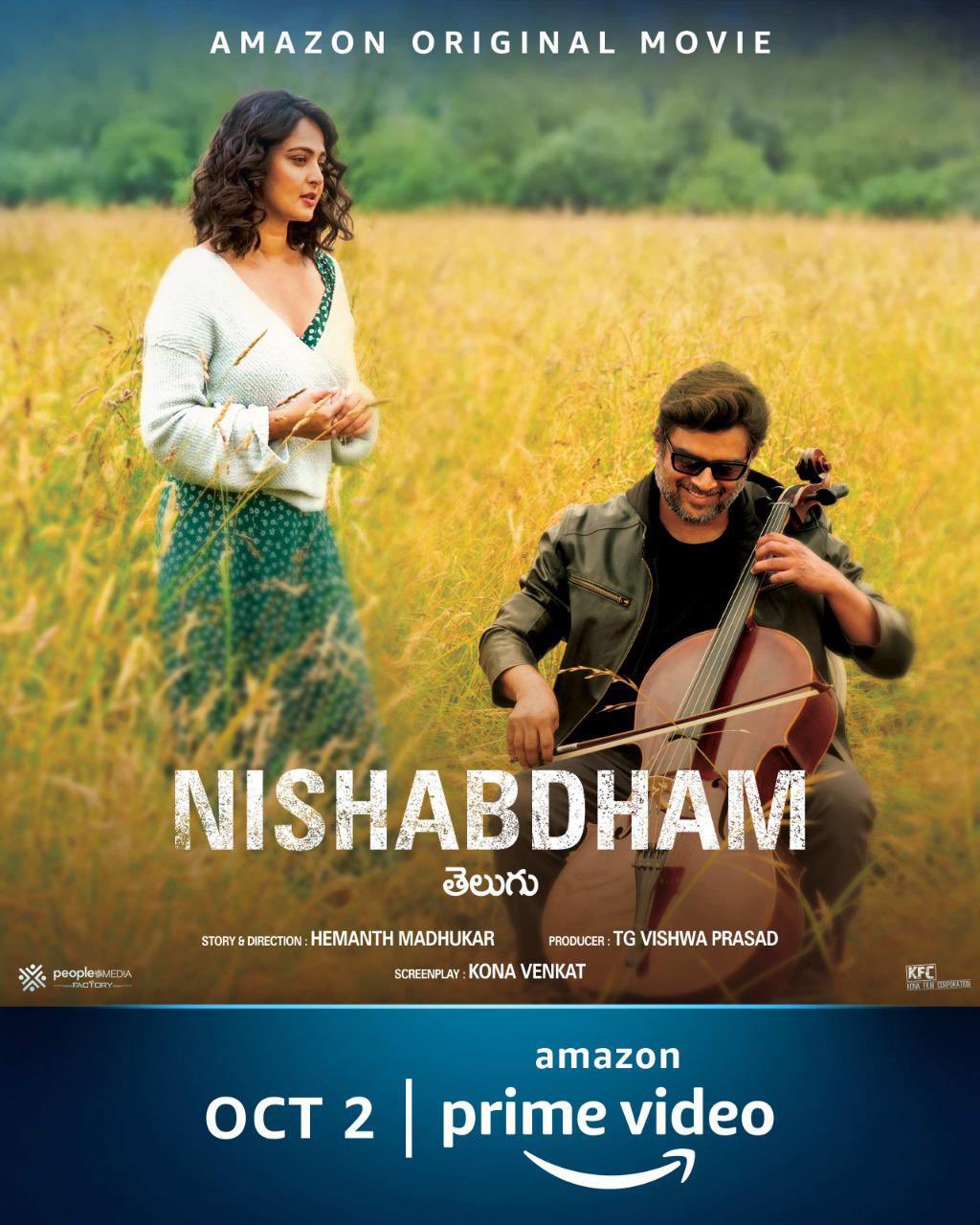 Wishing team Nishabdham a lot of love & luck for their premiere on Oct 2, exclusively on @PrimeVideoIN #AnushkaShetty @ActorMadhavan @yoursanjali @actorsubbaraju #ShaliniPandey @hemantmadhukar @peoplemediafcy @KonaFilmCorp #NishabdhamOnPrime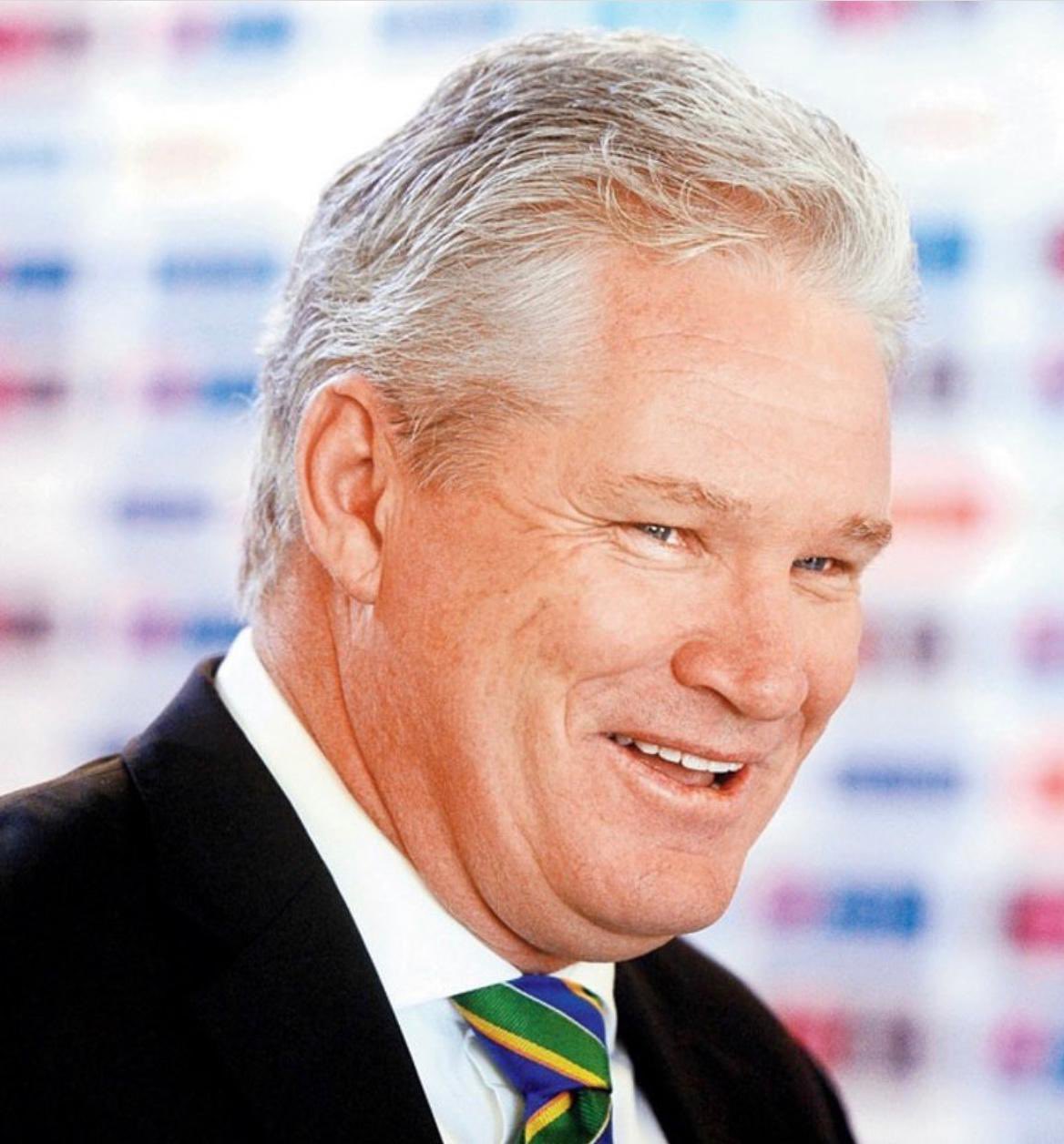 RIP Coach Dean Jones. You will be missed 🙏🏽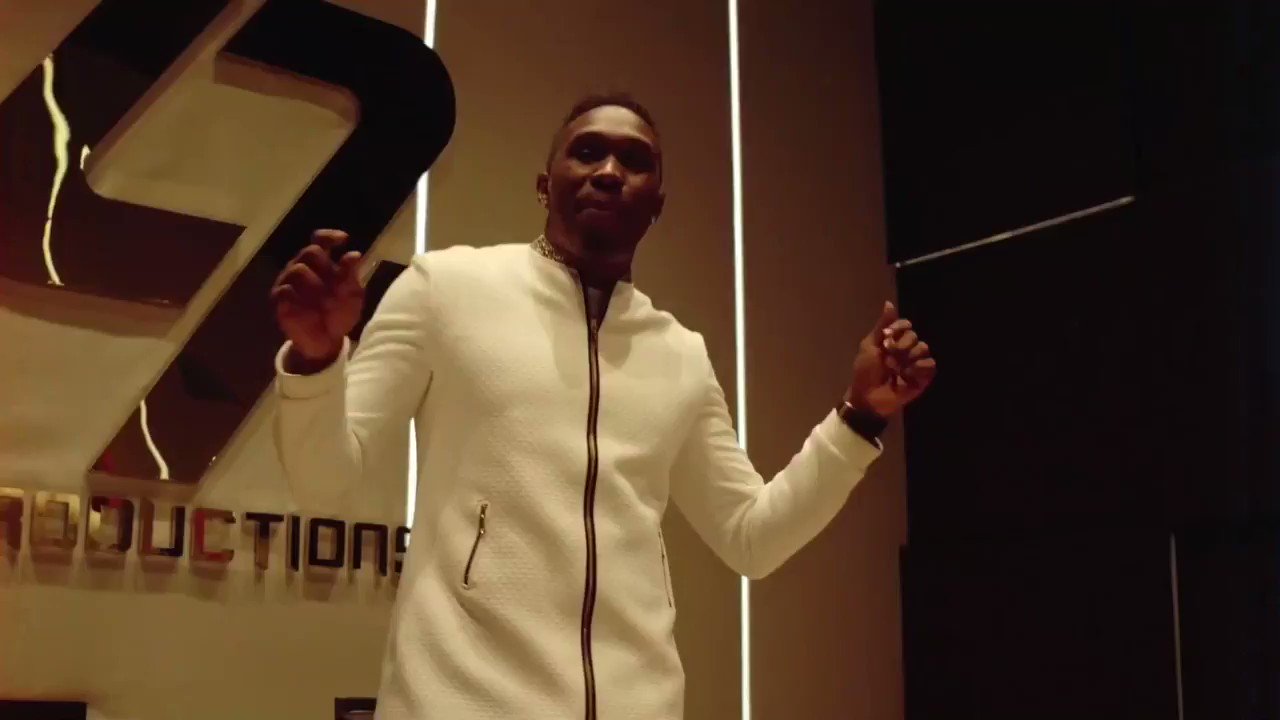 This is a tribute to my home country Trinidad and Tobago 🇹🇹. Happy 58th years of Independence 💥 💥💥. Once again it makes me happy to highlight all the talent that is from my nation. To all my fans and supporters this one is for you 🙏🏽🙌🏽🔥✨ #HappyIndependenceDay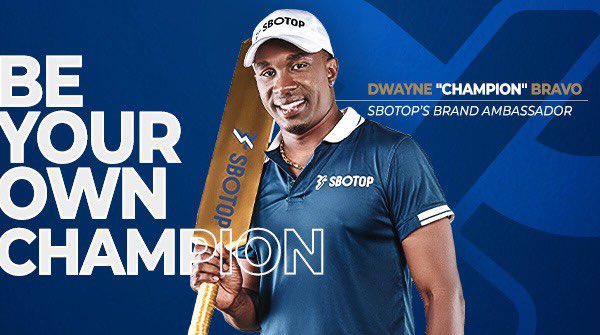 I'm excited to partner with one of the top online gaming brands, @sbotopin. SBOTOP offers you the best gaming and entertainment experience. Log in at https://t.co/EWBOTKgDCF now! #SBOTOP #SBOTOPChampion #Cricket #Football #TeenPatti #AndarBahar #Kabbadi
Over the next few days I'll be doing some exciting things. One of the things is the launch of my very own studio!!💥 Follow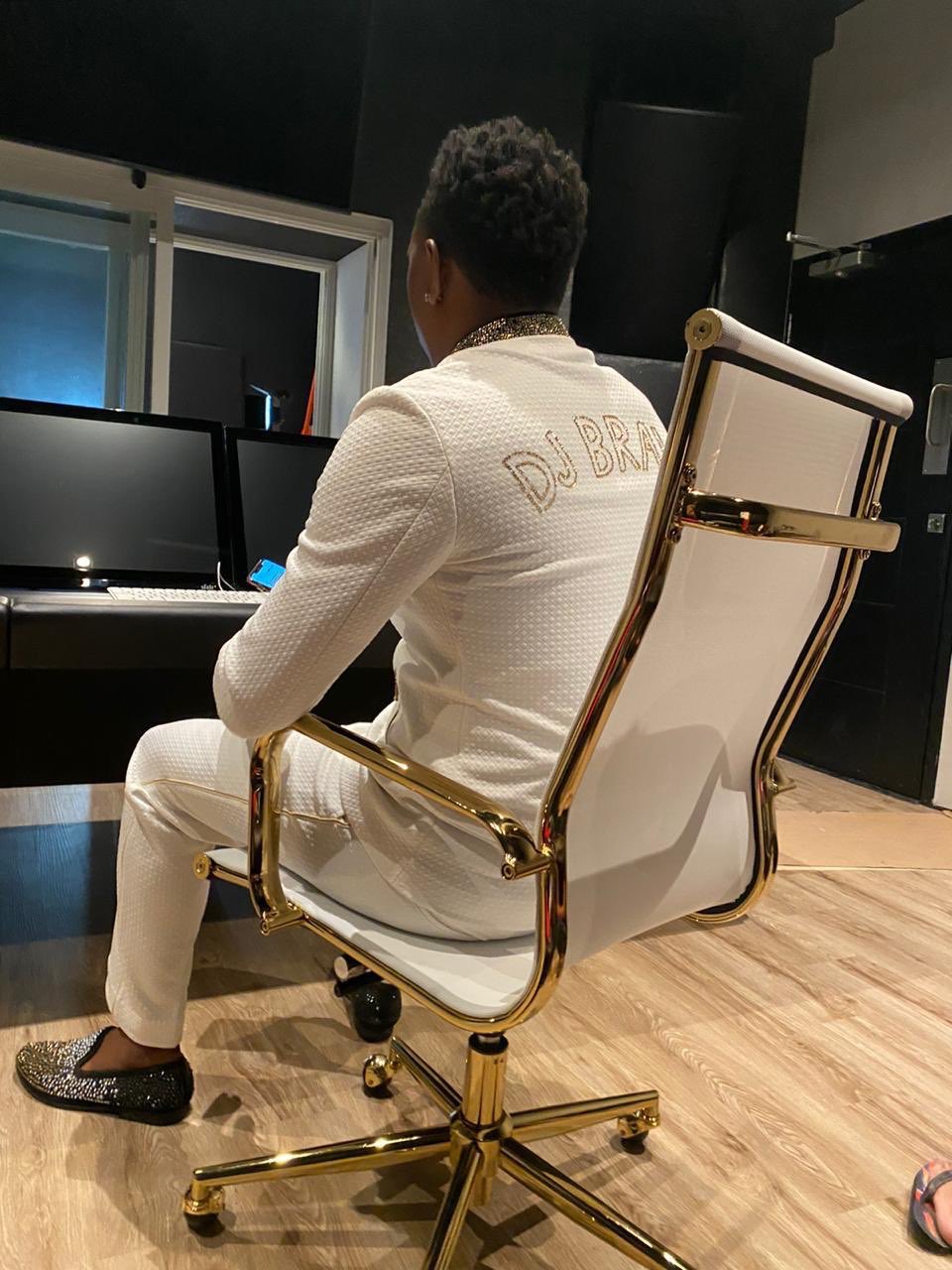 Fans this is a sneak peak of what's to come.... Studio 47. I can't believe my dream is coming true. Stay tuned
Over the next few days I'll be doing some exciting things. One of the things is the launch of my very own studio!!💥 Follow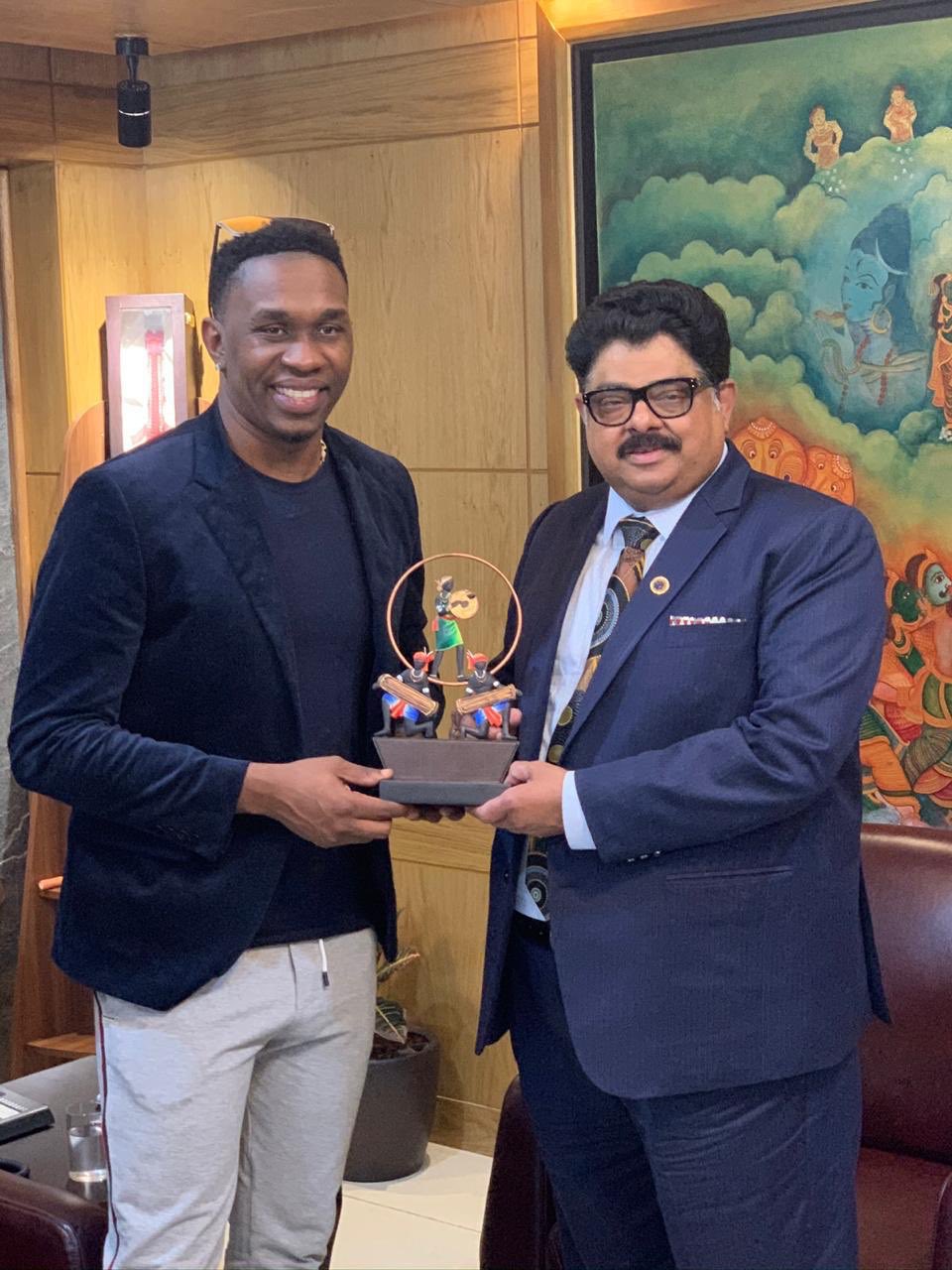 Happy Birthday @baijendra sir , I Hope the Coming Years Bring Even More Happiness and Health. Stay Safe 👍🏾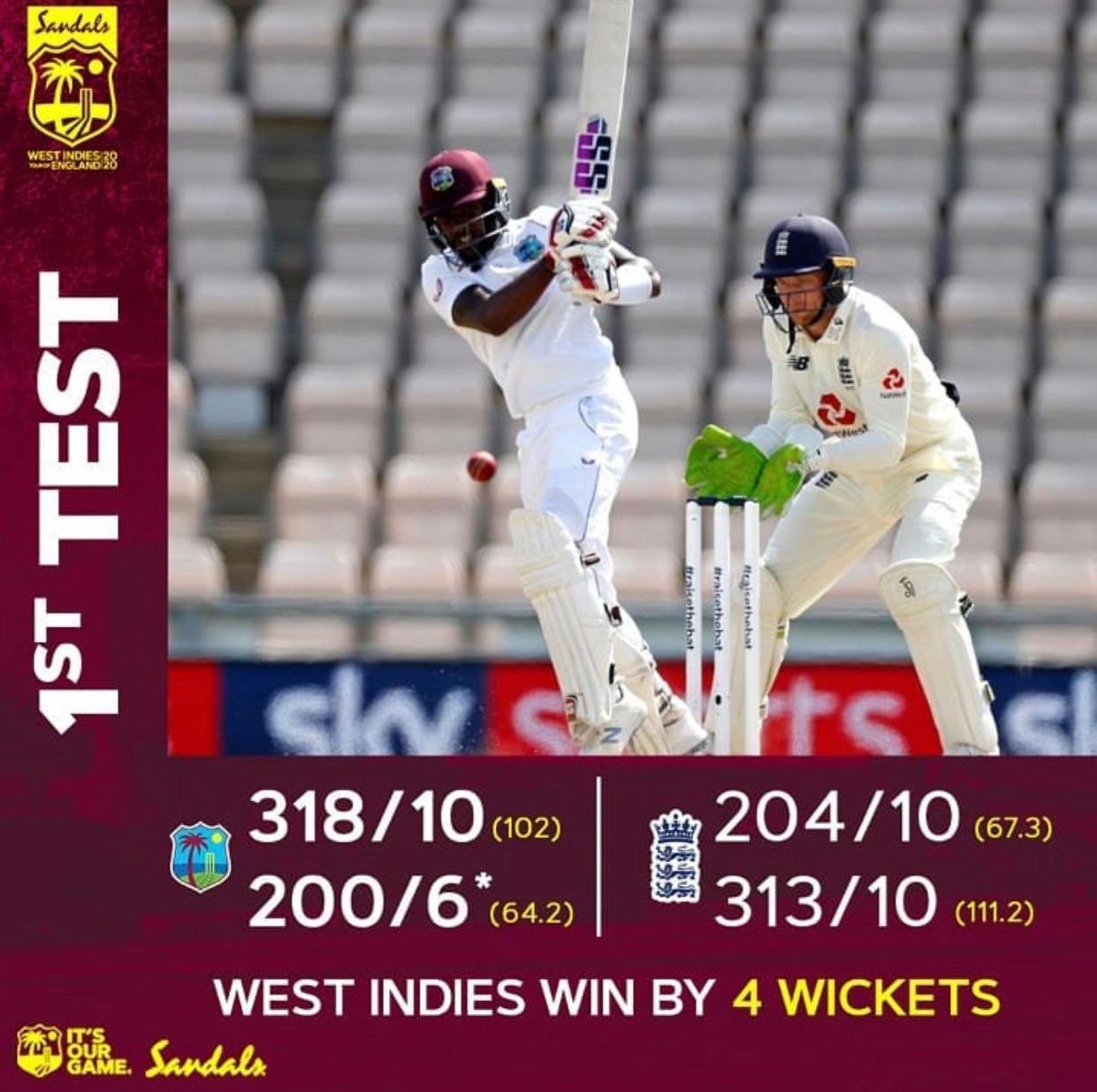 Congratulations !! Well done to the entire team Captain Jason Holder and coach Phil Simmons
It was pleasure. Great work. Happy Birthday @msdhoni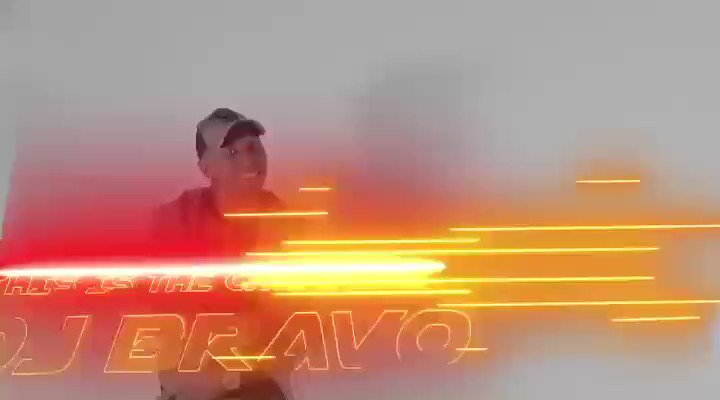 1hr to go!! Look out for full vid .. the helicopter 🚁 about to take off for my brother birthday @msdhoni
Interested in purchasing my brand gear?👇🏾
Fans/supporters to get quick updates on me follow the Instagram accounts below👇🏾
Follow these Instagram pages https://t.co/77zd6ggyTO https://t.co/lTSg6fkLdK
I'm back twitter family 👊🏾👊🏾👊🏾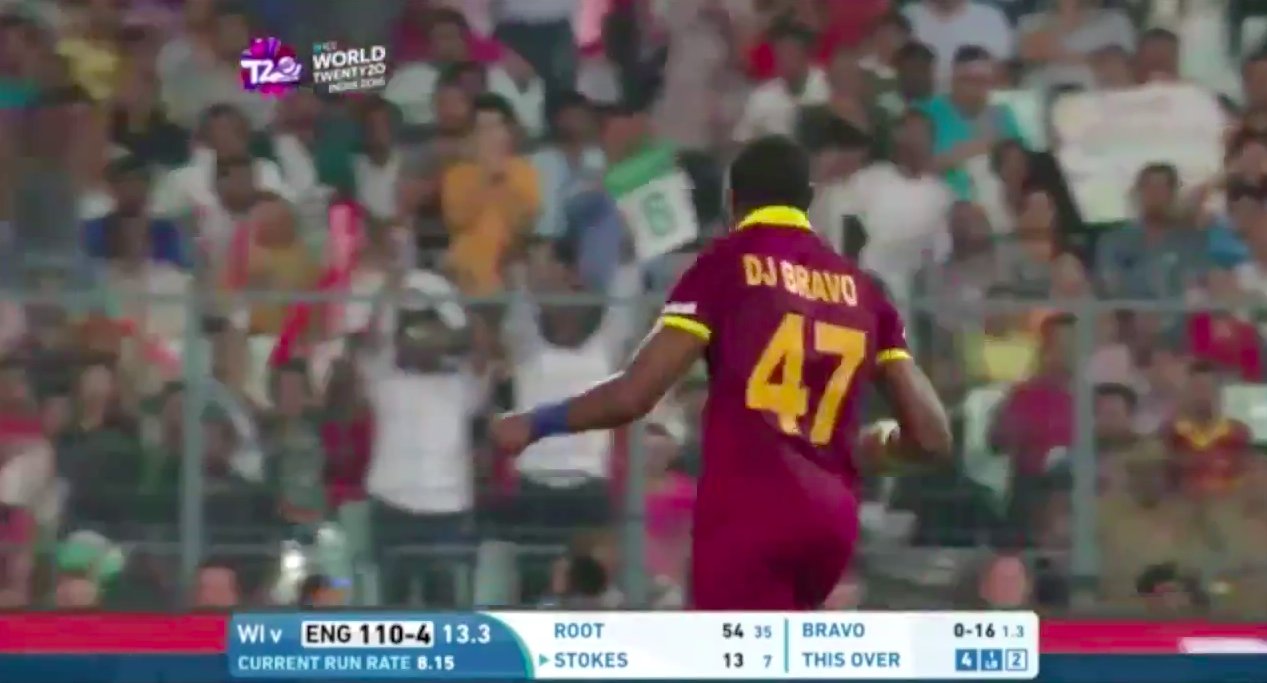 Retweeted: Windies all-rounder @DJBravo47 has retired from international cricket - rewind to the men's @WorldT20 final in 2016 where his 3/37 helped his side become two-time champions! 🏆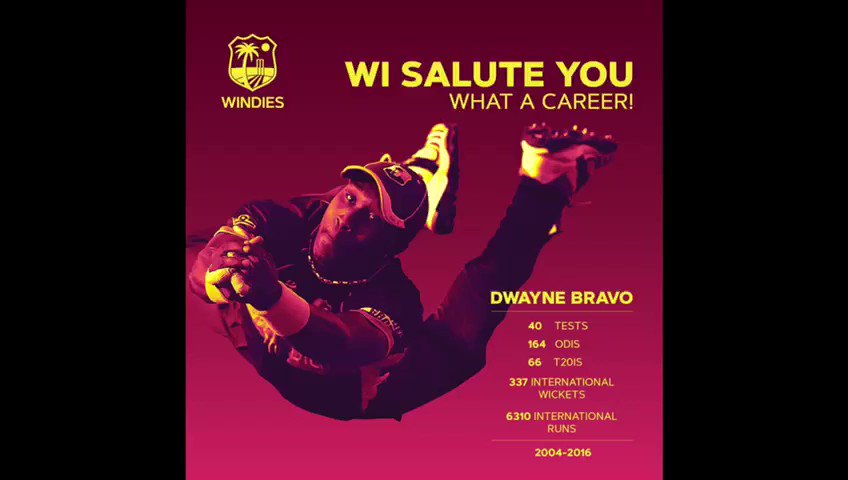 Yesterday was a sad day for me and my fans. Having said that, I am honored and blessed to have an international career for 12 years and being able to representing the West Indies for those years.
I have no regrets. I enjoyed every minute of it. I wish the guys all the best. Looking forward to this next chapter of my life. I will continue to play cricket domestically and to entertain my fans all around the world 🌎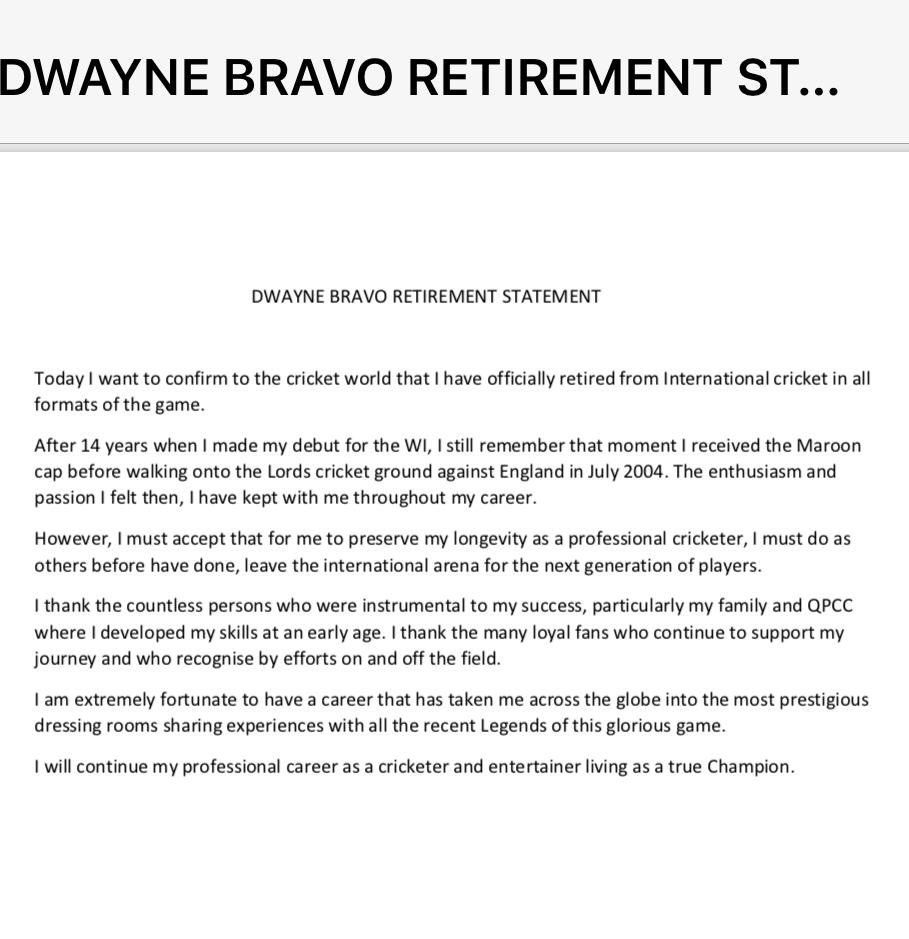 Forever humbled and grateful for the support throughout the years 🙏🏽❤️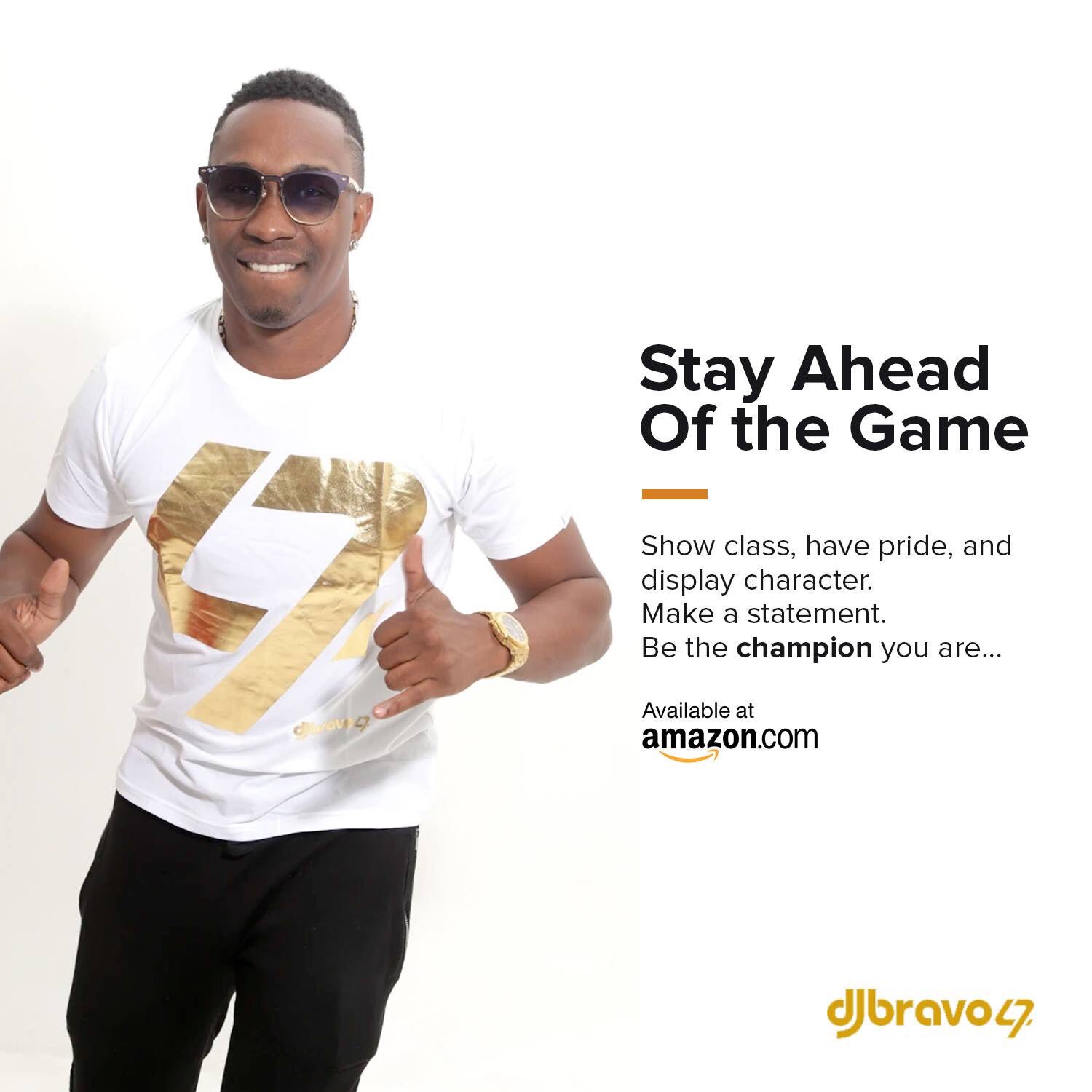 Always strive to be the best! Being the best also means you should dress the best! Dress like a true #Champion with your official djbravo47 gear available at