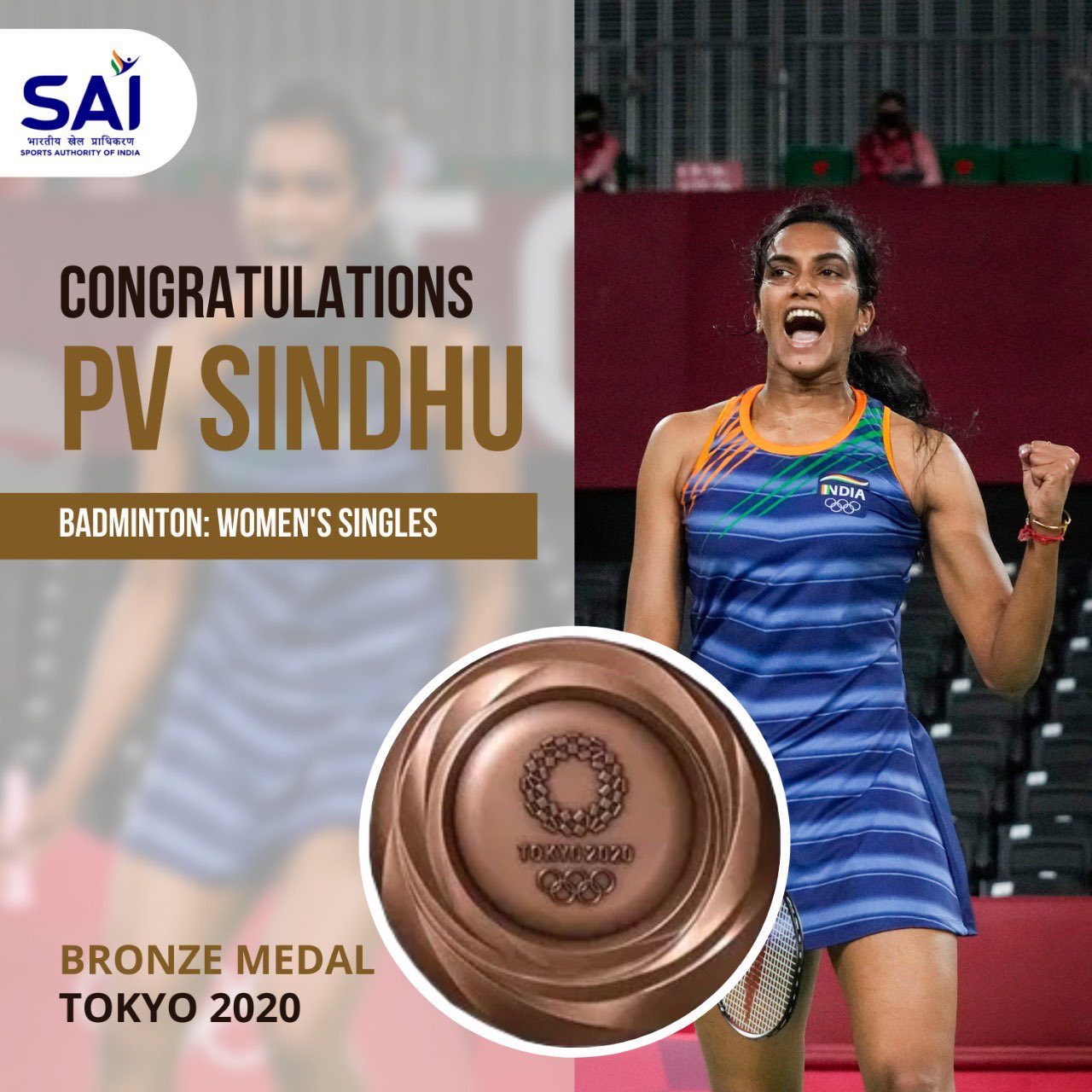 Congratulations @Pvsindhu1 🇮🇳🇮🇳🙌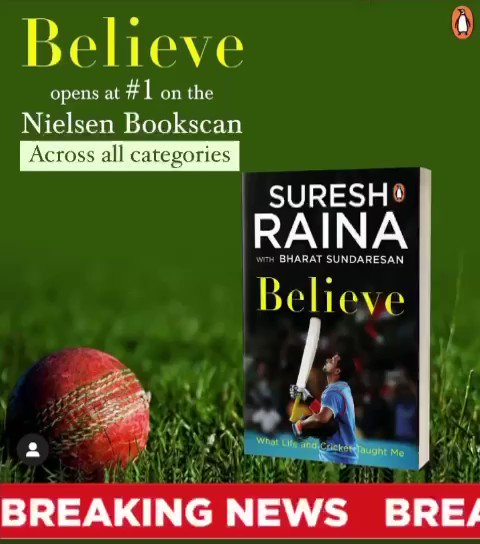 Retweeted: A good day at office. #believe by @ImRaina has opened at number 1 across all categories in this week Nielsen Bestsellers chart 🙌 @PenguinIndia @anandkanwar #SureshRaina
My warm wishes to you brother on your birthday @SonuSood. Huge respect to you on your selfless contribution, wishing you all the happiness & success in life! 🙂🙏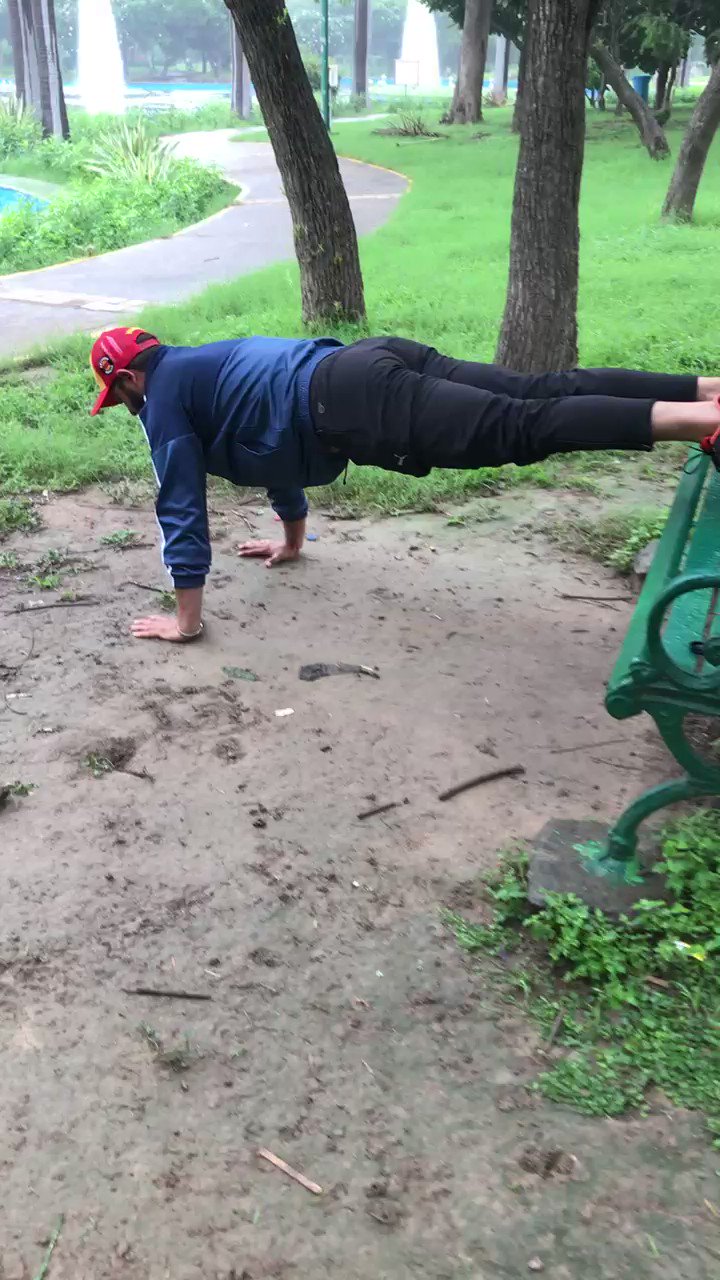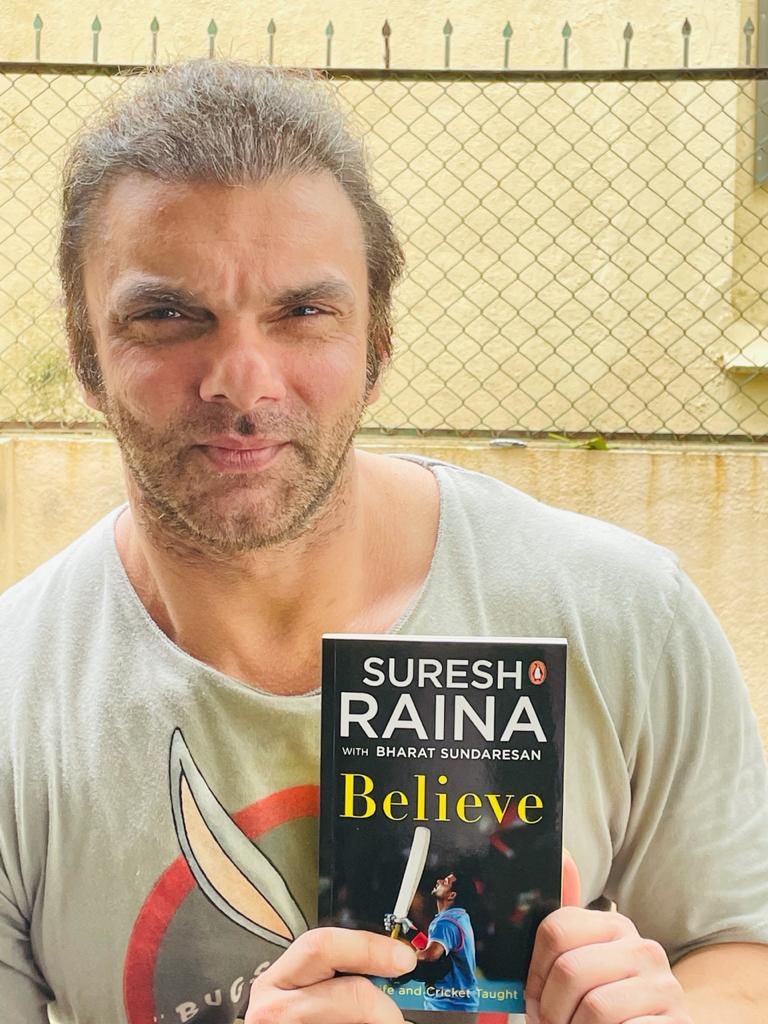 Retweeted: When natural talent is Nurtured with dedication and hard work, you become Suresh Raina @ImRaina #Believe.
Thank you so much for your kind words @SohailKhan Bhai. It feels so good to receive all the love and support. Hope to meet you soon! 😊🙏#Believe
All the best for your book #Believe, @ImRaina! And great timing as always..😃 Remember this day? Today was the day when you played your first Test innings & we had a memorable partnership & you eventually got to your 💯. I had the best seat in the house. Keep going buddy!
'BELIEVE in yourself' is my greatest life lesson. And I owe it to you Sachin Paaji @sachin_rt . Hope to meet you soon. Lots of love to you and your family 😊✌️#believe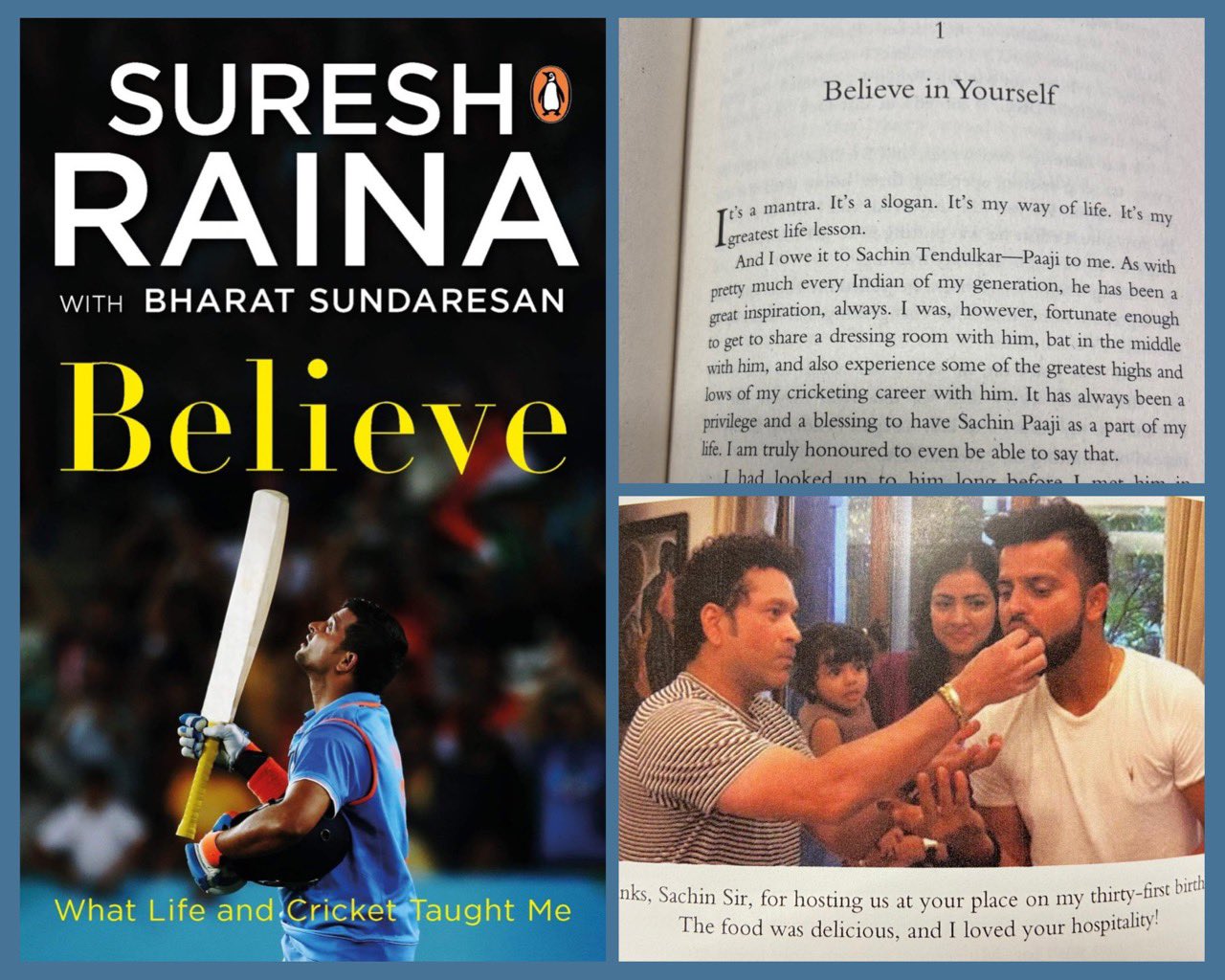 The title of my book #Believe is inspired by you @sachin_rt Paaji, thank you for guiding me & making me realise my potential. I have dedicated the first chapter of my book to you, hope you will enjoy reading it! Continue to shower your blessings on me! #believe
Wish you a very Happy Birthday Brother @dulQuer 🥳. Lots of love to you & your family. Hope to meet you soon ✌️#HBDDulquerSalmaan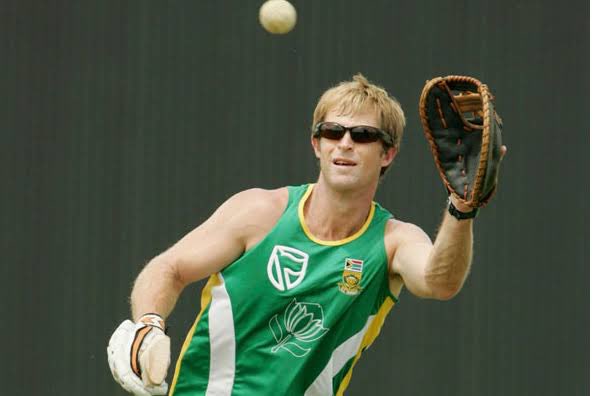 Happy birthday to one of my favourite @JontyRhodes8 . You have been an inspiration to all of us and I have always admired your fielding! Lots of love, have a great year ahead! 🥳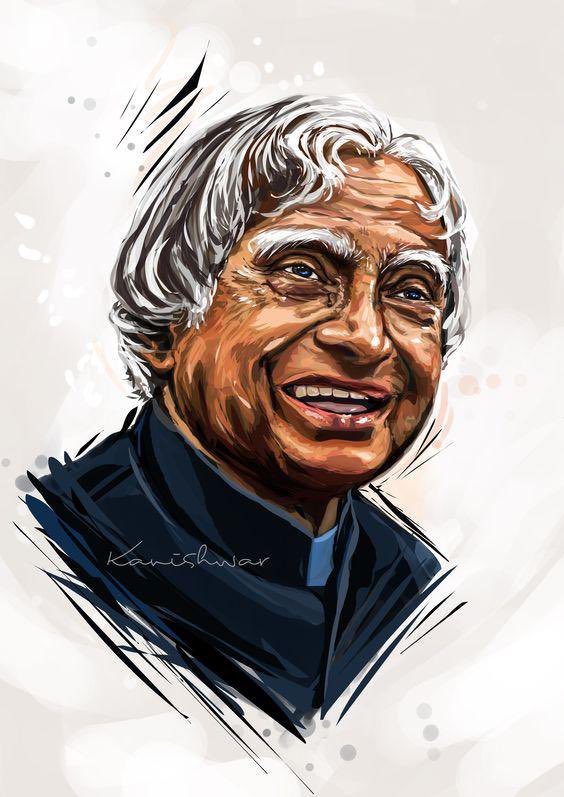 Remembering former #President of #India, '#BharatRatna' Dr.#APJAbdulKalam ji on his death anniversary. A people's president, he left a lasting impact on Indians like very few in the past. His #simplicity, #knowledge on different subjects was simply brilliant an unparalleled.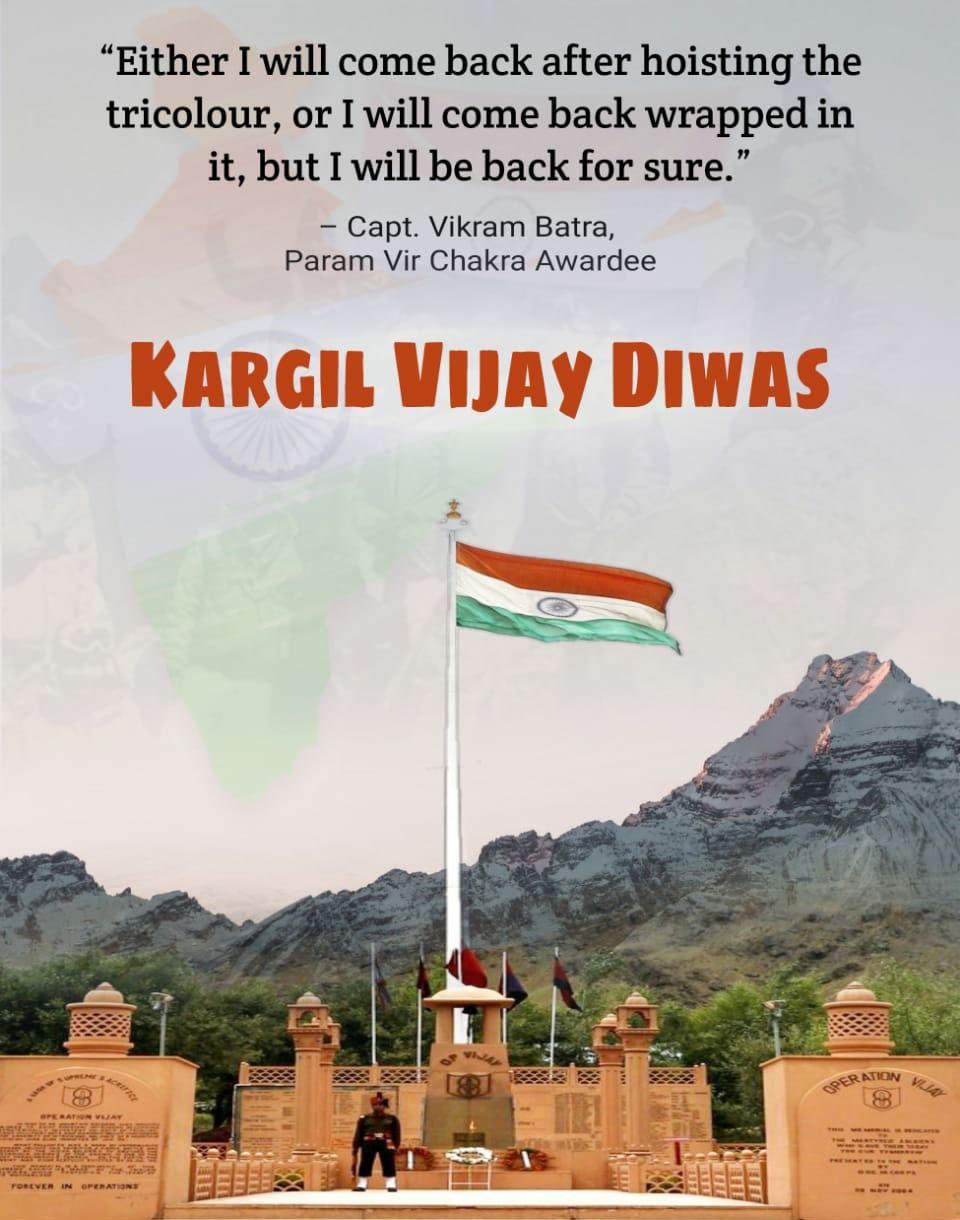 On #KargilVijayDiwas remembering the heroes of Indian army & their families. I pay my tribute to all our bravehearts who sacrificed their lives to protect our nation! Jai Hind 🇮🇳 #IndianArmy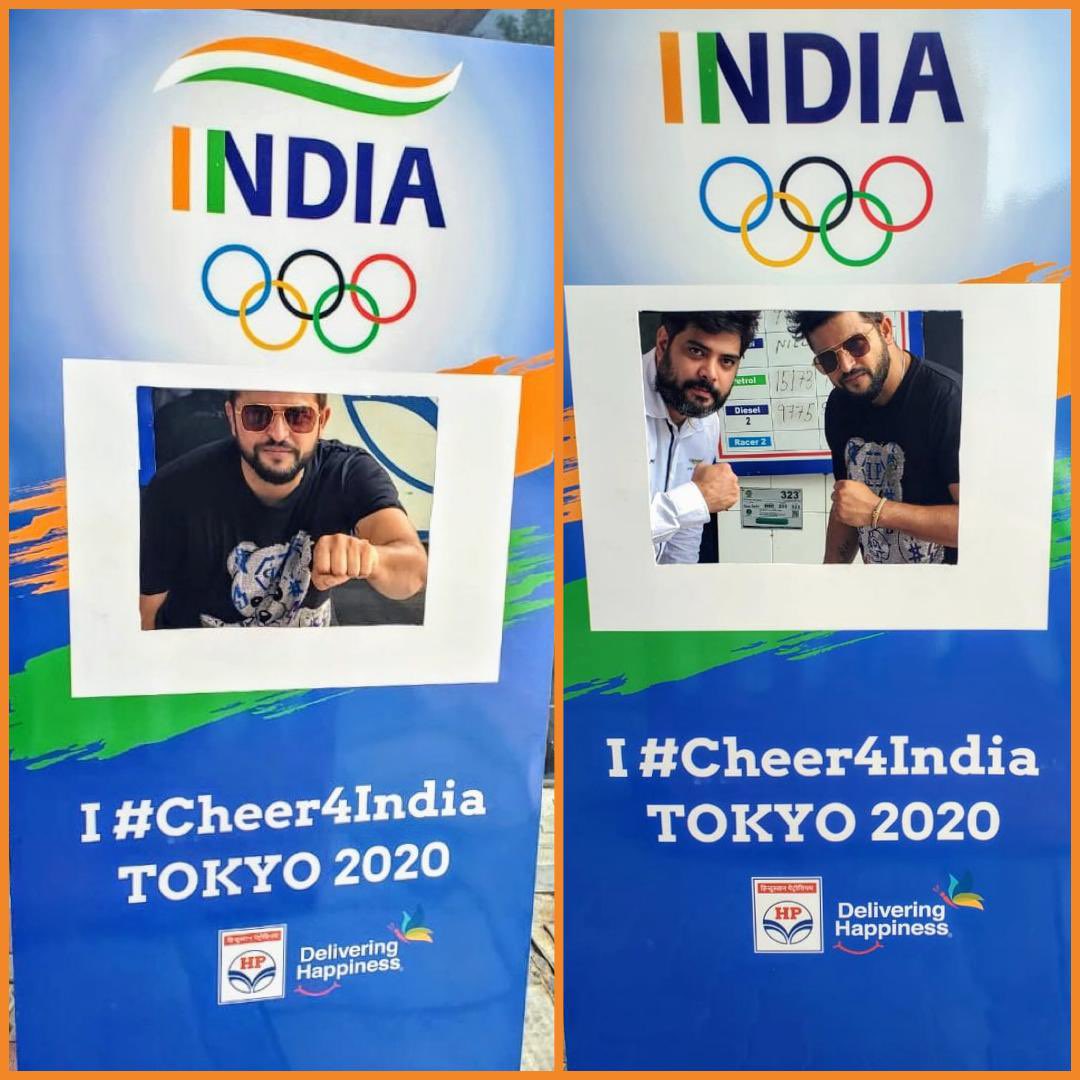 Appreciate @HPCL for putting up #Cheer4India selfie display at their Petrol pump @bedimotorshpcl, Chanakyapuri, New Delhi. Best Wishes to our athletes at #Tokyo2020. #Cheer4India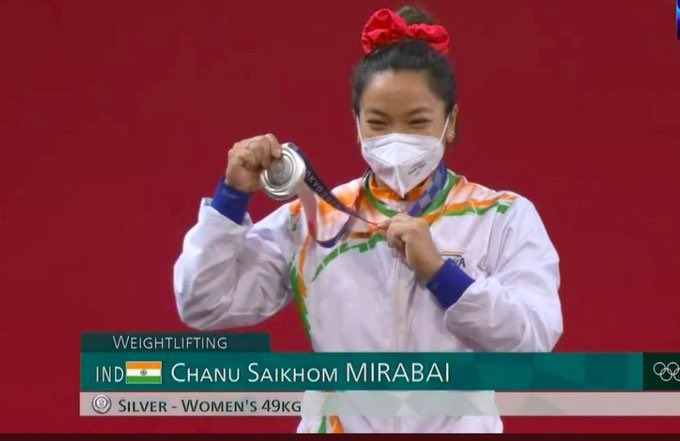 Heartiest congratulations to @mirabai_chanu on winning the first medal. You have made the country so proud, keep flying high!🙌 🇮🇳#Cheer4India #TokyoOlynpics2020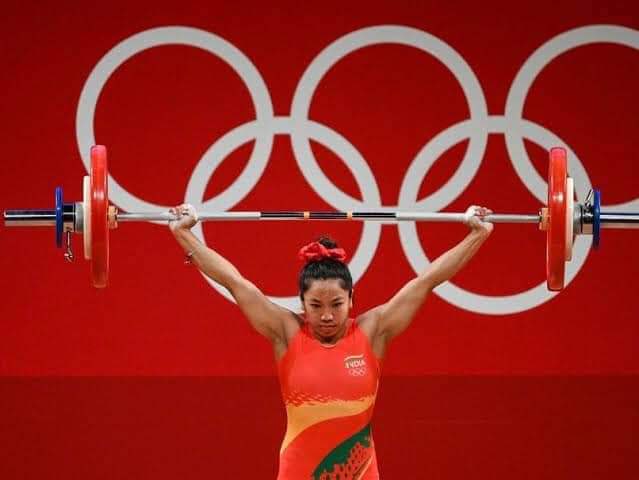 Heartiest congratulations to @mirabai_chanu on winning the first medal. You have made the country so proud, keep flying high!🙌 🇮🇳#Cheer4India #TokyoOlynpics2020
Wishing team india all the very best for #TokyoOlympics. Go get it guys, whole nation is cheering for you 🇮🇳 #Tokyo2020 @WeAreTeamIndia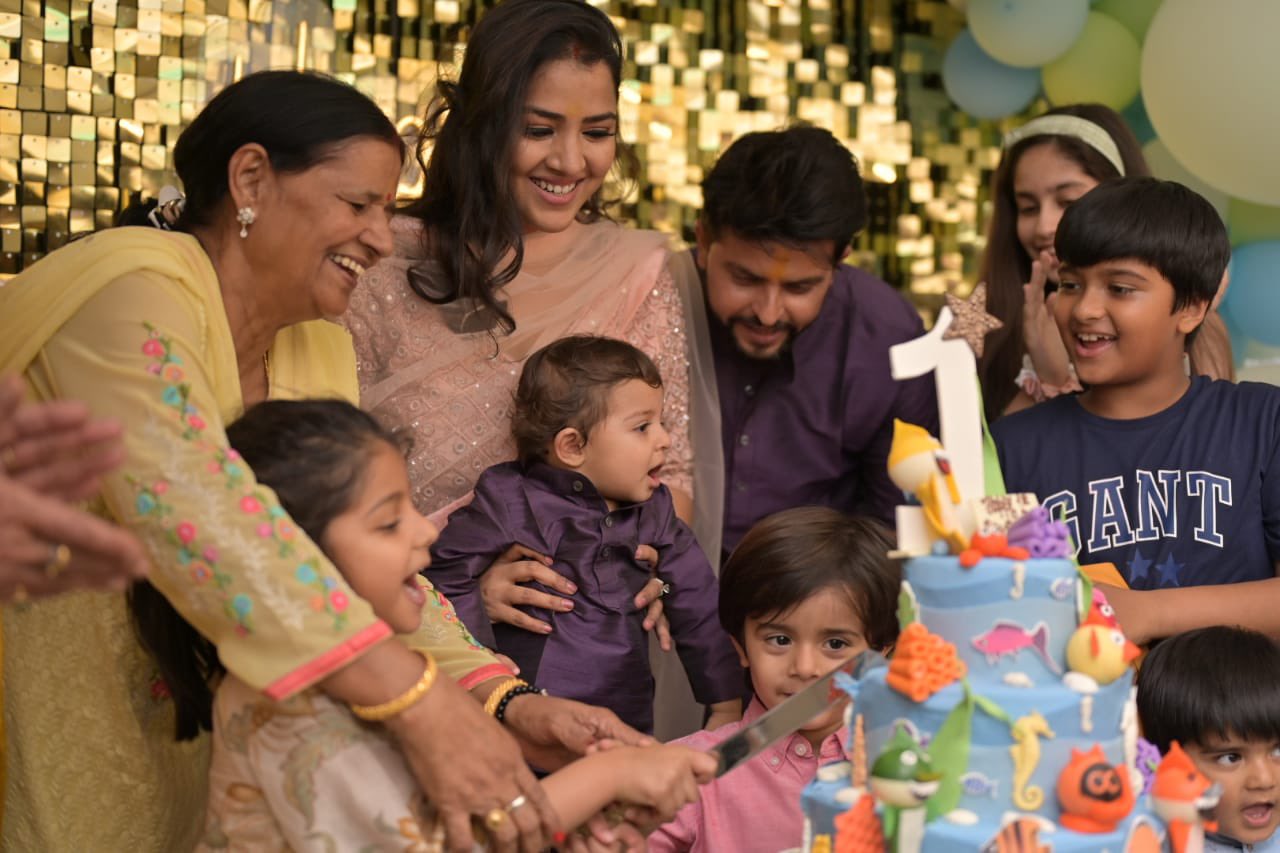 Wishing you a very happy birthday Maa. I am forever grateful to you for being the biggest support system in my journey. I can proudly say whatever I have achieved is all because of you. May you be blessed with all the happiness in life! 🥳❤️ #LoveYouSoMuch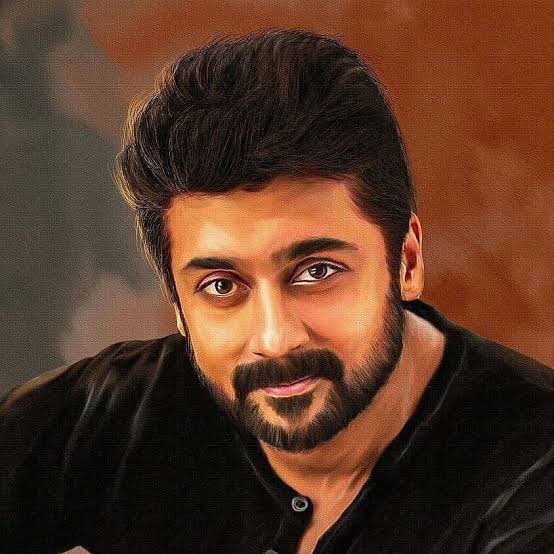 Happy birthday to one of the finest actors @Suriya_offl sir. Keep inspiring many generations to come, stay blessed! #HBDSuriya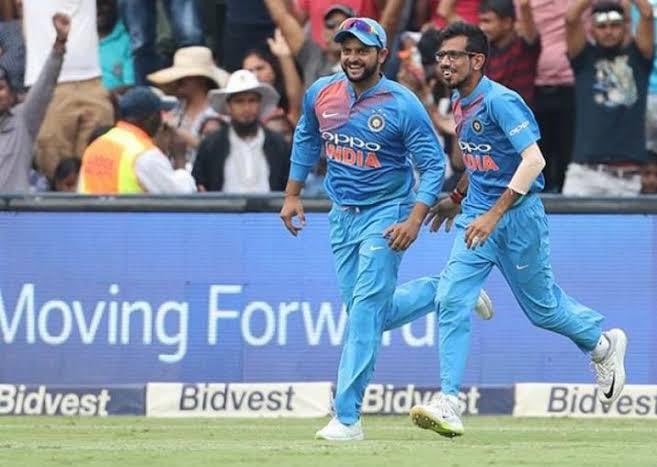 Happy Birthday @yuzi_chahal bro. Wishing you a great year ahead with loads of success! #Staysafe
Thank you so much @yuvisofficial Paji. Hope you like the book. Happy reading 🙌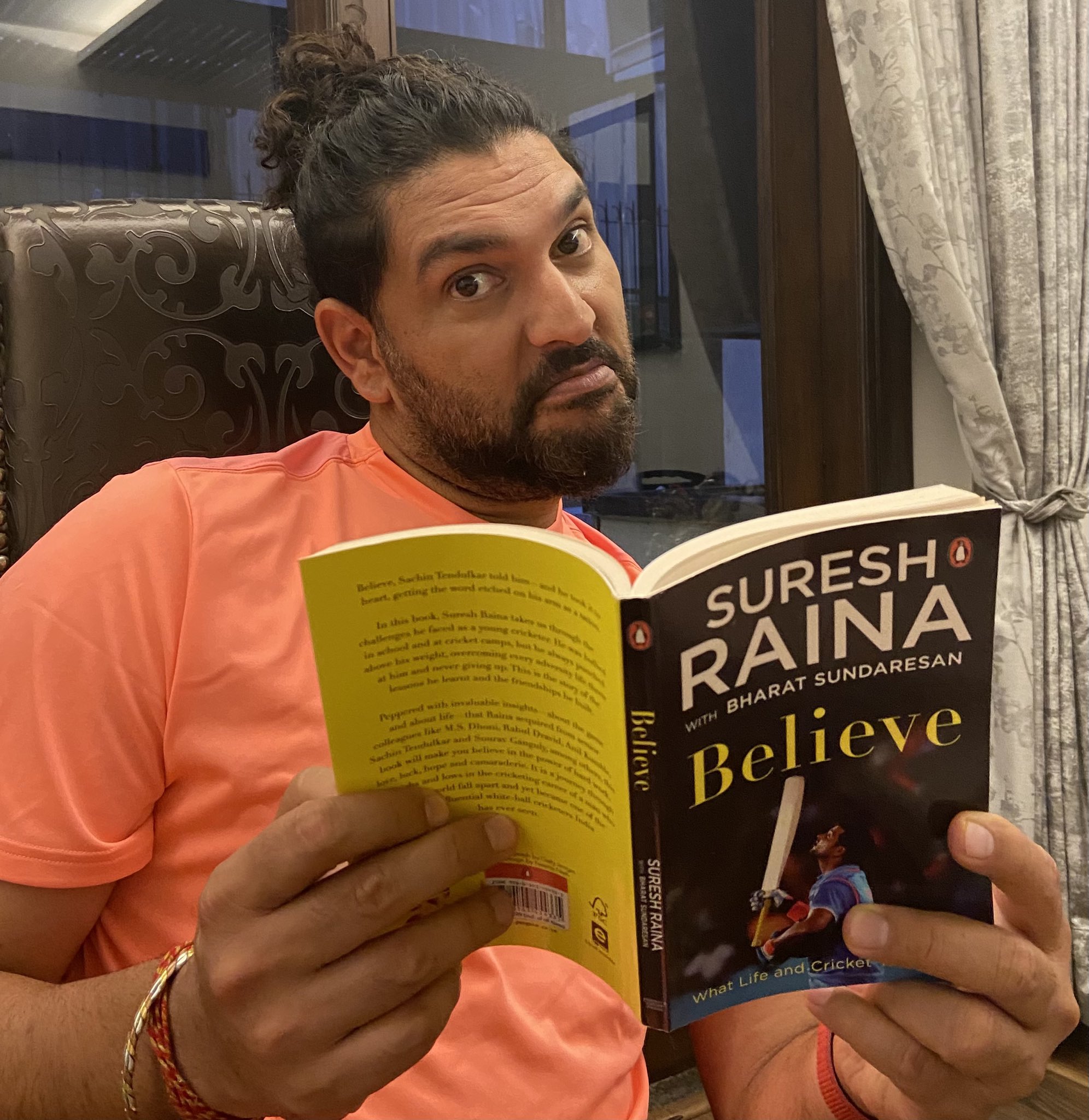 RT @YUVSTRONG12: Congratulations Sureshi boy on your lovely journey! Looking forward to reading the book @ImRaina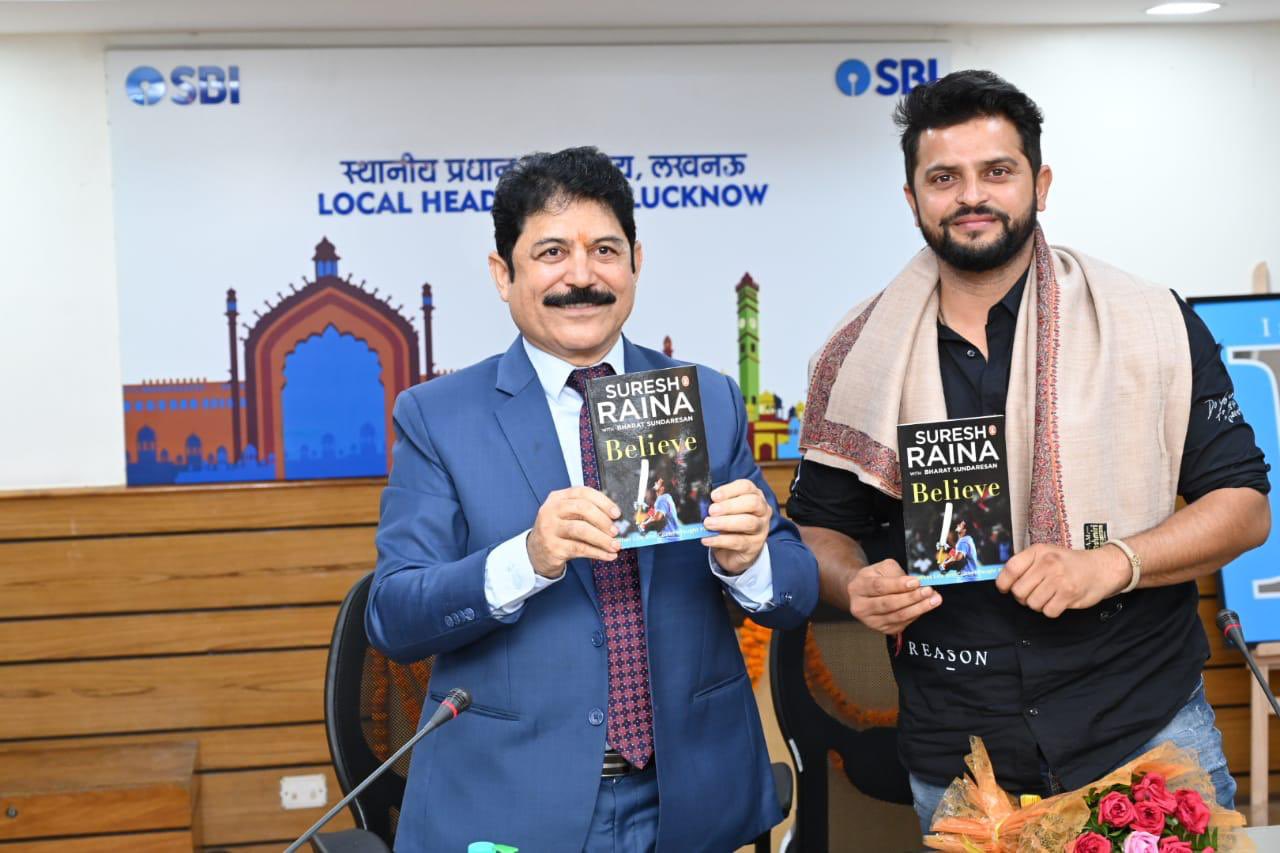 Dear Ajay sir @CGMSBILuc it was a privilege experiencing a day in the work life of an SBIian @TheOfficialSBI. Thank you for organising an amazing event in such a short time & reminding me of Lakhnawi 'mehmaannavazi'. I hope you enjoy reading my book 'Believe'. #lucknow #believe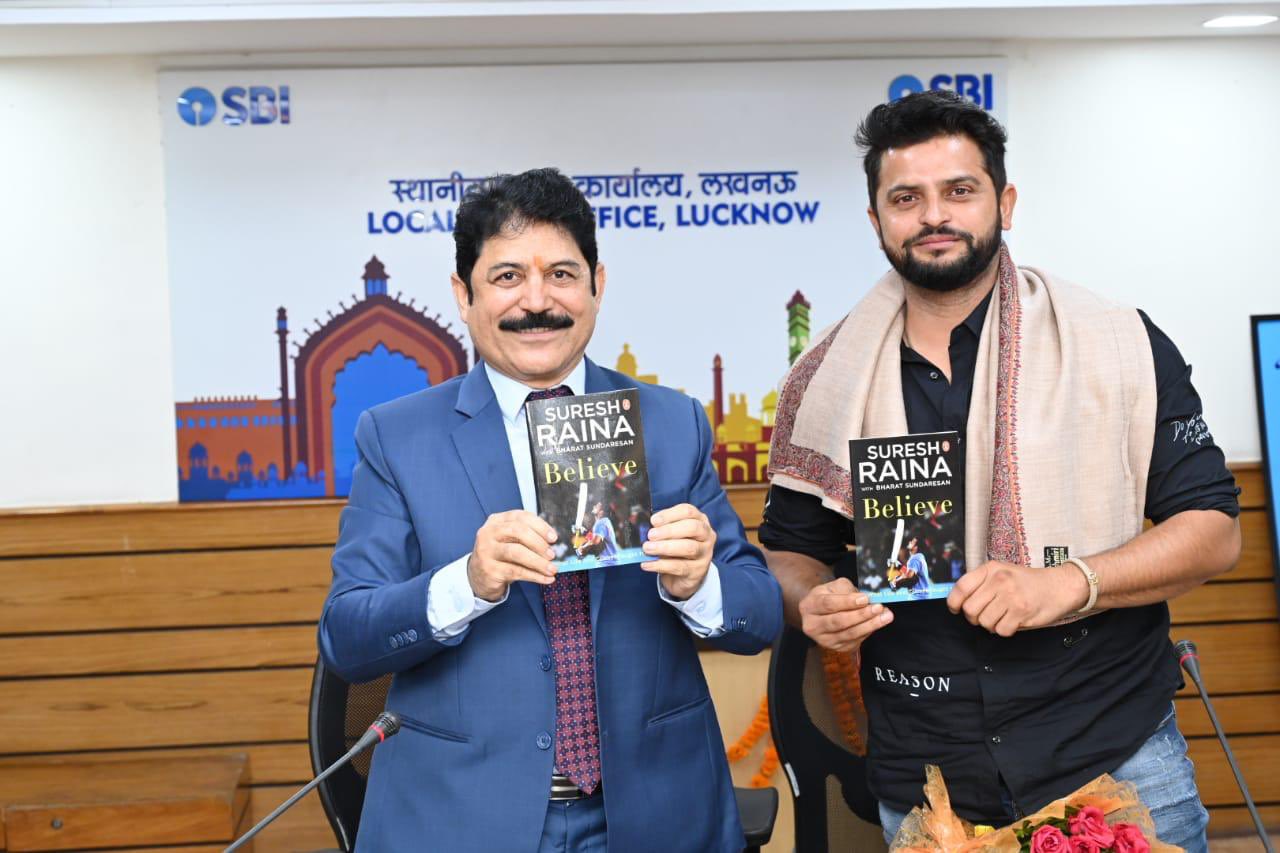 Dear Ajay sir @CGMSBILuc it was a privilege experiencing a day in the work life of an SBIian @TheOfficialSBI. Thank you for organising an amazing event in such a short time & reminding me of Lakhnawi 'mehmaannavazi'. I hope you enjoy reading my book 'Believe'. #lucknow #believe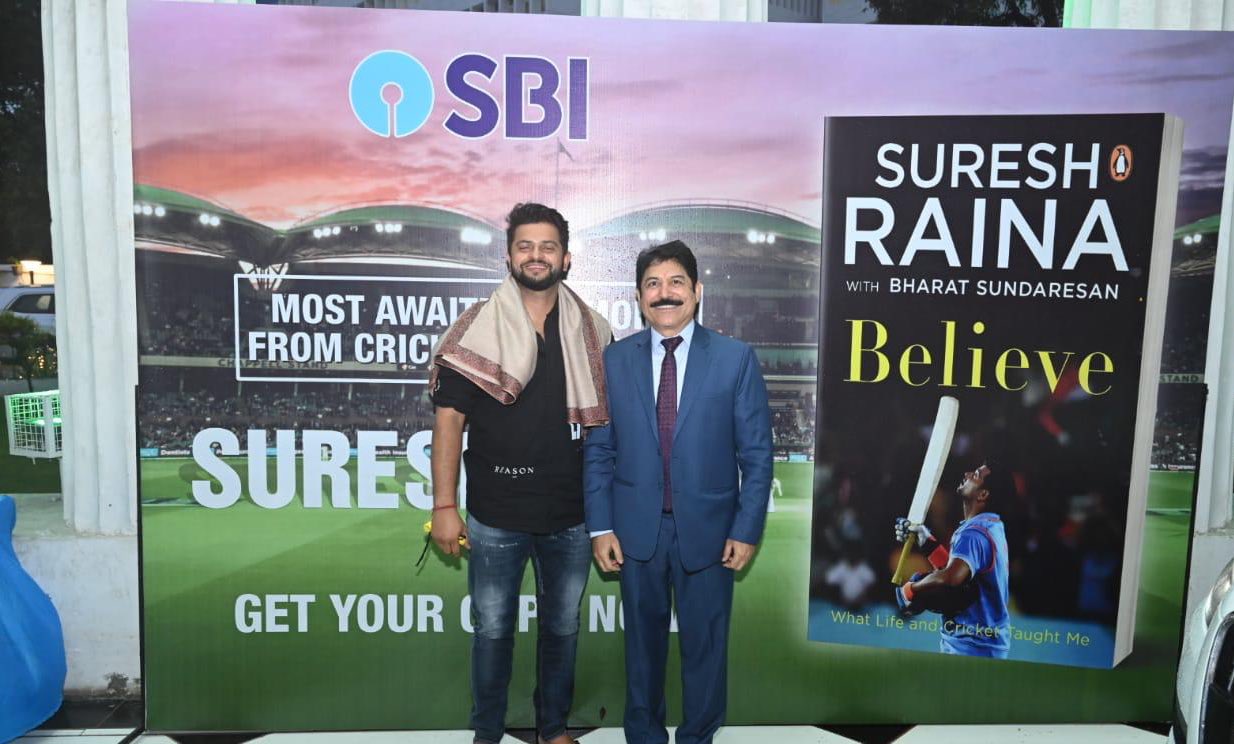 Dear Ajay sir @CGMSBILuc it was a privilege experiencing a day in the work life of an SBIian @TheOfficialSBI. Thank you for organising an amazing event in such a short time & reminding me of Lakhnawi 'mehmaannavazi'. I hope you enjoy reading my book 'Believe'. #lucknow #believe
@KapilSharmaK9 All the best Paji ! Can't wait to see you all ❤️✅
My best wishes to everyone on Eid. May Allah shower his blessings on us, let's celebrate with our loved ones. Stay safe! #EidMubarak 🌙
@Parthii03 @Soan_Raina3 Happy birthday 🎂 best wishes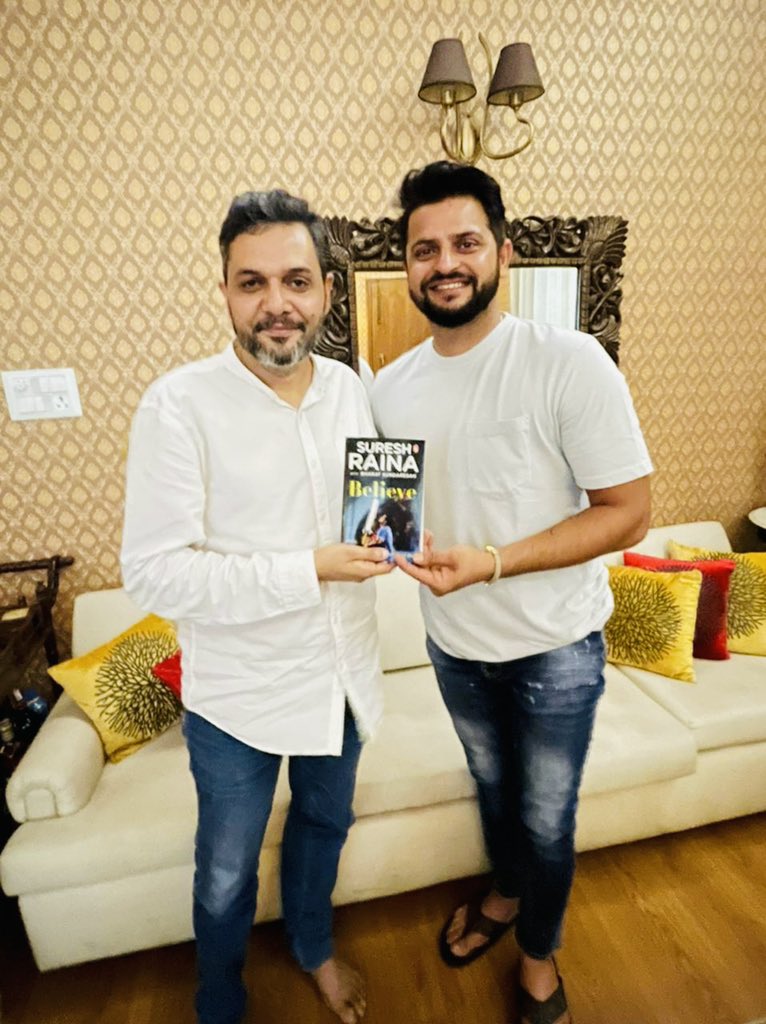 It was a pleasure meeting you @neeleshmisra bhai & @yamini_misra ma'am, thank you for being such a great host. Hope you will enjoy the read, look forward to your insights! @GaonConnection @SlowBazaar @TheSlowMovement #Believe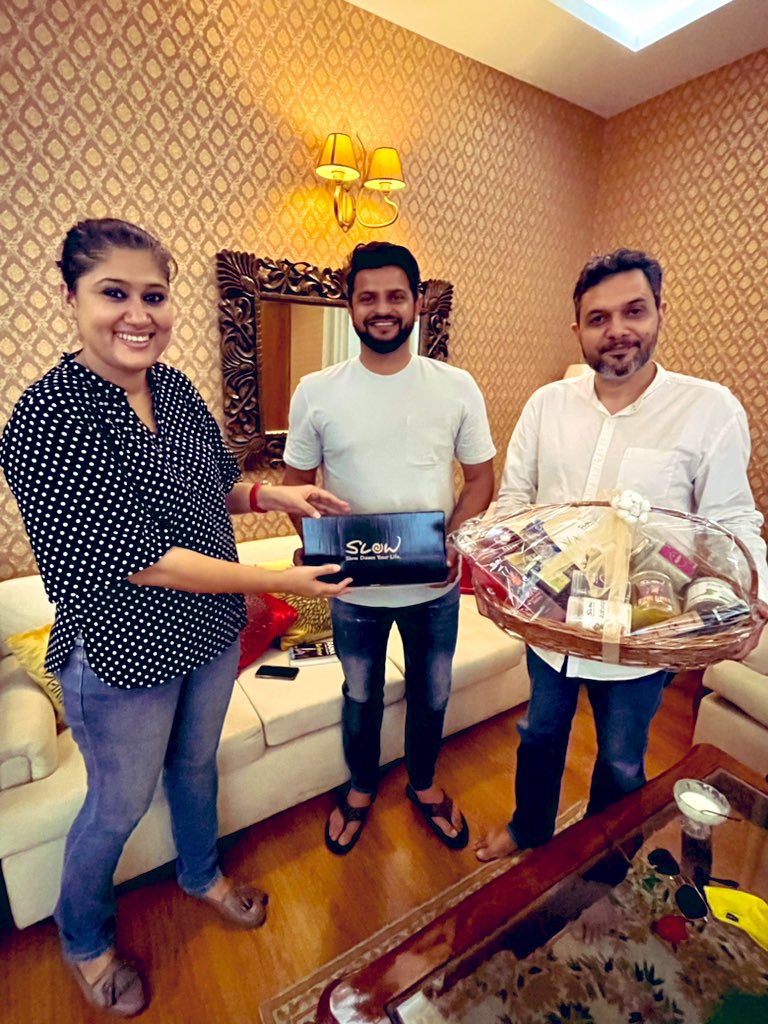 It was a pleasure meeting you @neeleshmisra bhai & @yamini_misra ma'am, thank you for being such a great host. Hope you will enjoy the read, look forward to your insights! @GaonConnection @SlowBazaar @TheSlowMovement #Believe