Happy birthday to a great leader, inspiration and individual! It's always a pleasure watching and learning from you @ImRo45 😇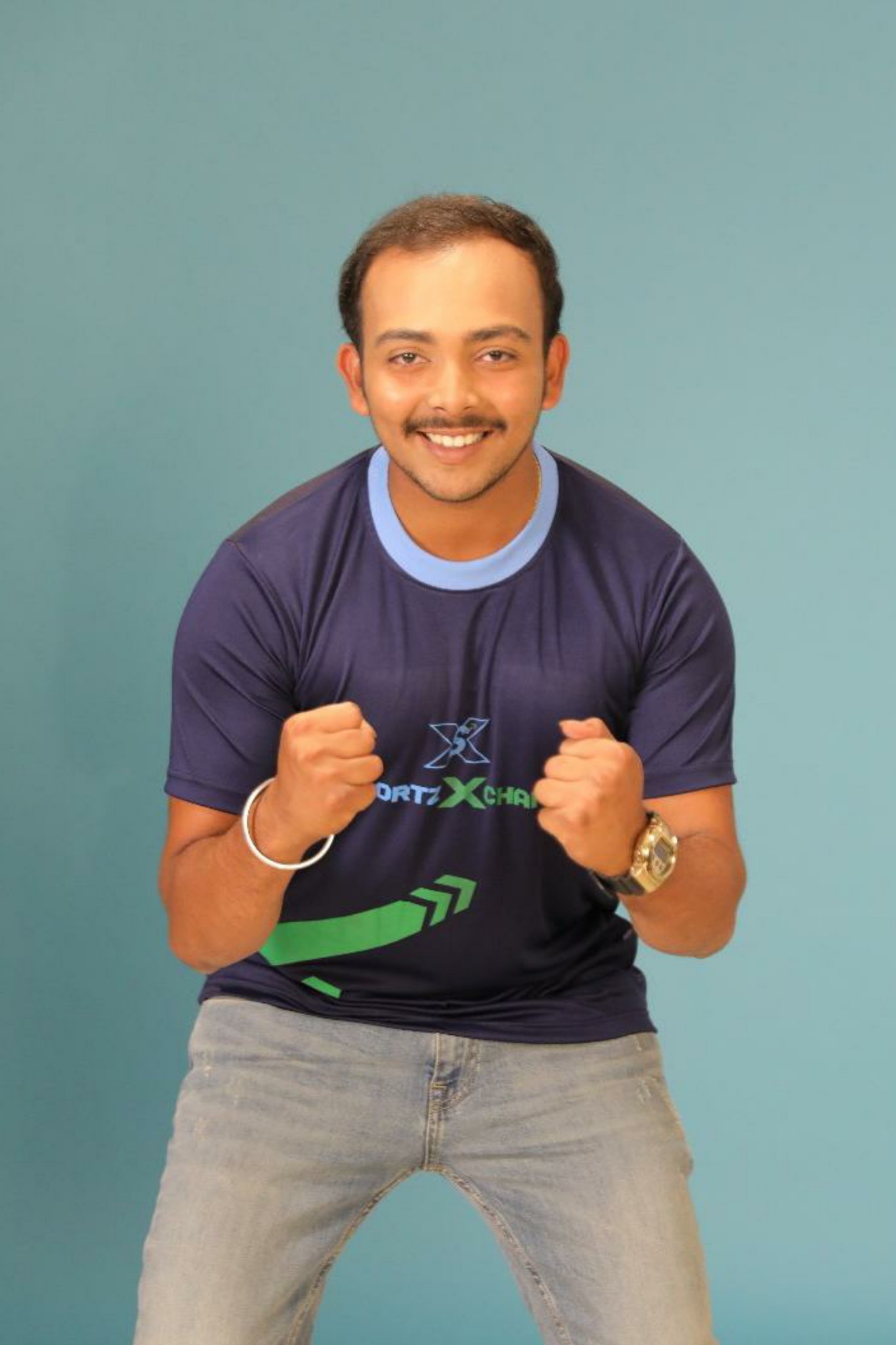 While I am doing my bit of contributing towards team totals and run chases, you should too. Sit at home safely and support me and the team from the comfort of your living rooms. Keep playing and putting your skill to test against the best because #YaahanHaiKuchXtra @SportzXchange
What makes a DC match a lot more interesting? Seeing @SDhawan25 in his zone. To all the boAtheads out there, here's your chance to make the right decisions for him and get him in his zone. PS: You also get to win exciting @DelhiCapitals merchandise. @RockWithboAt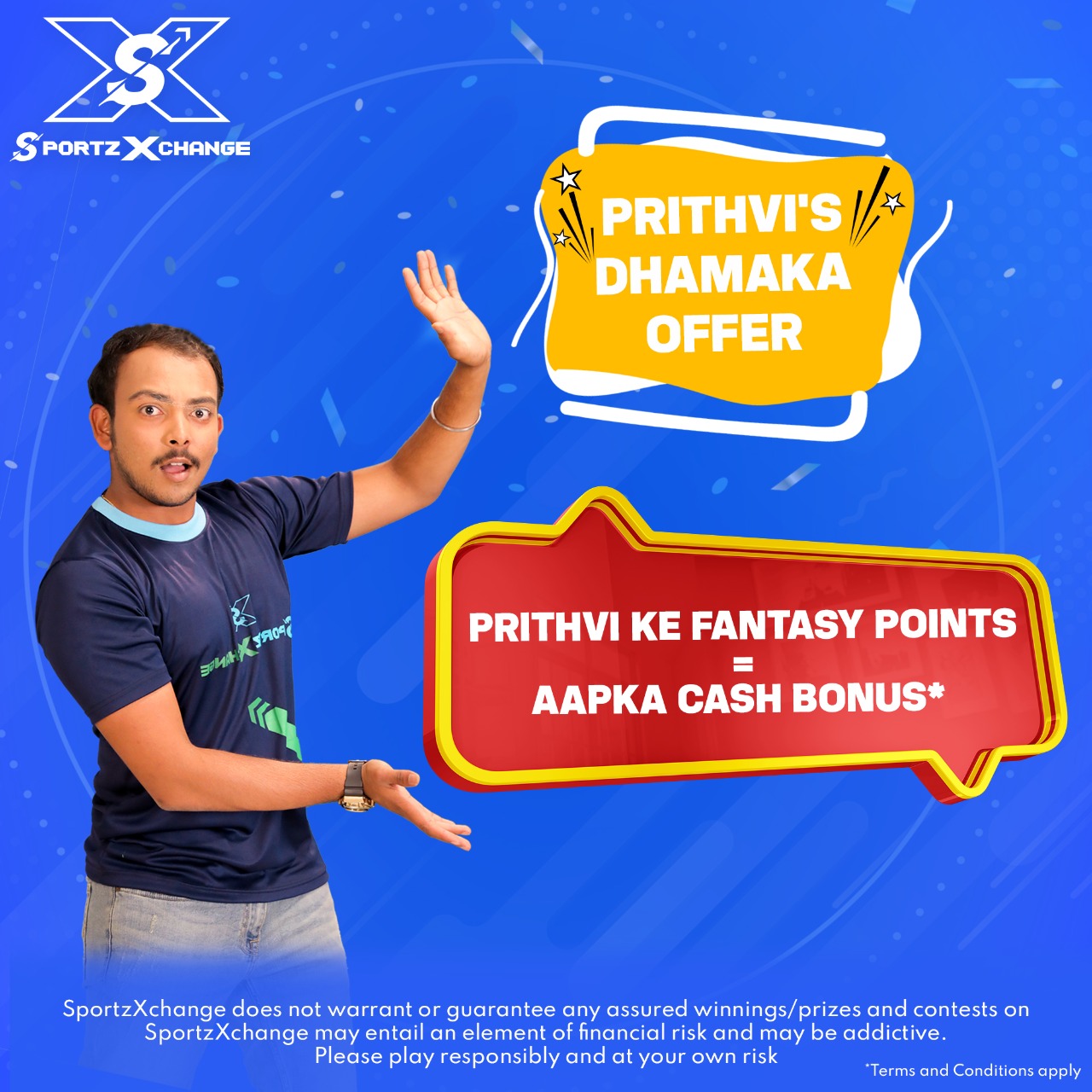 Here's the @SportzXchange Xtra! •Install now - https://t.co/zpG7xKe9qT & get a bonus of ₹150* •Get 100% cash bonus upto ₹1000 on 1st payment* •Convert Cash Bonus to Xtra Cash Bonus, use 100% on Entry Fee* #YahaanHaiKuchXtra #FantasySports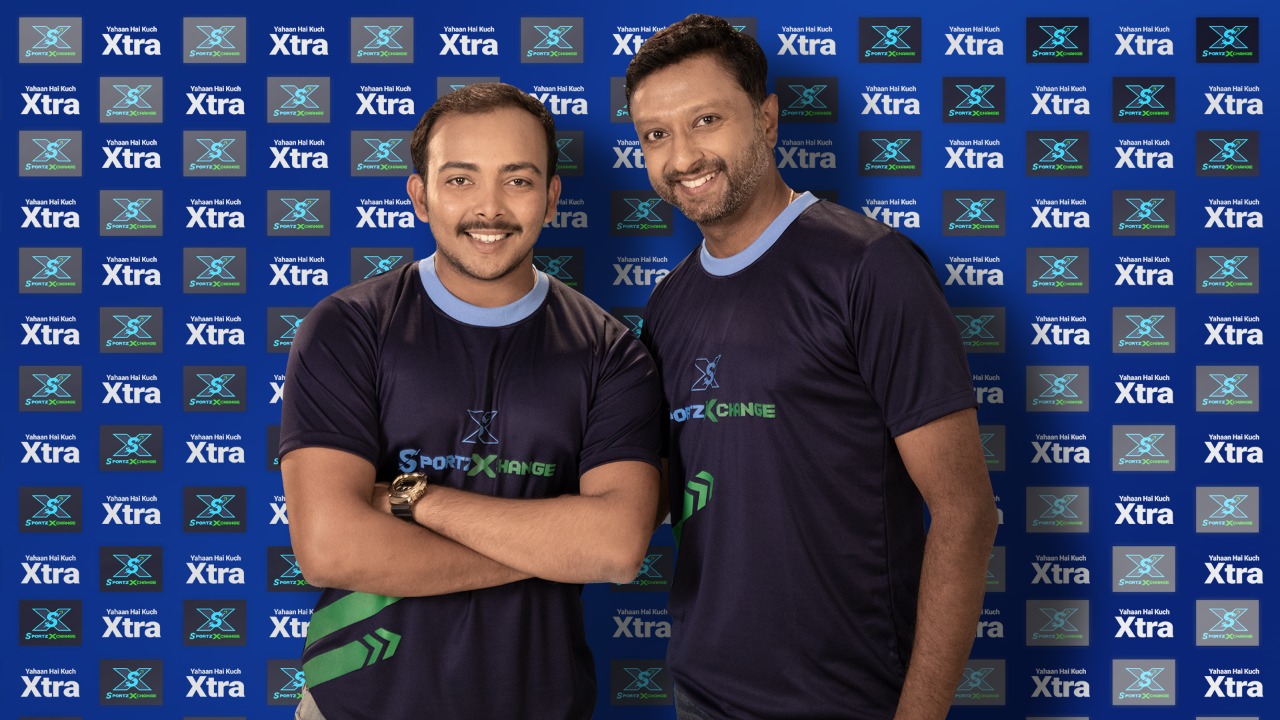 Happy to be the face of #SportzXchange that is getting you something Xtra in fantasy sports! Xtra features like 3X Fantasy, Xtra Rewards, Xtra Cash, Xtra Referrals – #YahaanHaiKuchXtra! Install the app and make your team today! @SportzXchange @realHariNarayan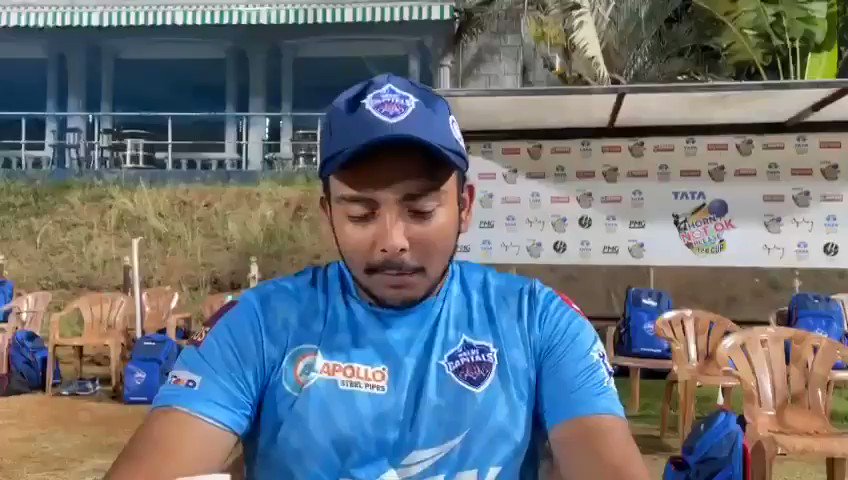 I am super excited to be back with a brand that defined my cricketing childhood. Thank you @sg_cricket for supporting me then and now and letting me BELIEVE and BECOME the cricketer I am today. 🏏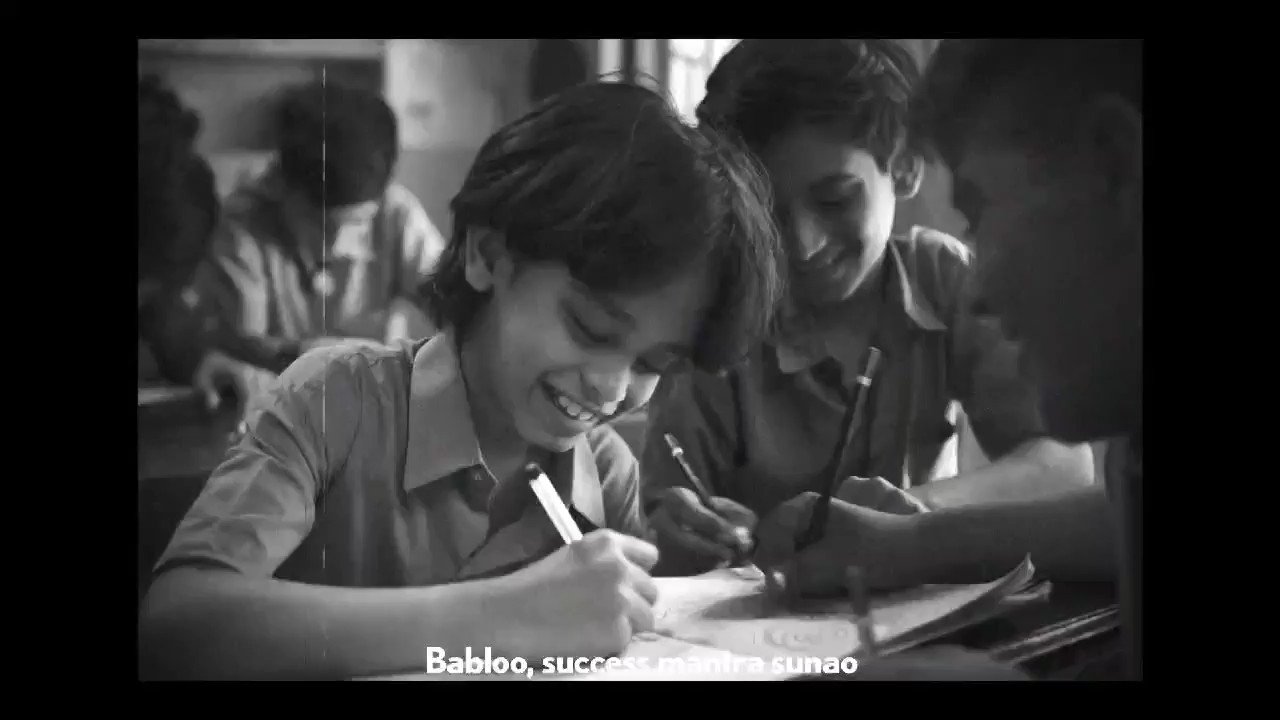 New song added to playlist. And can't stop grooving to it! #IndiaKaApnaMantra Bahut hi awesome, @IPL aur @StarSportsIndia ! Is #VIVOIPL mein apna mantra sabko sunayenge, taiyaar rehna India!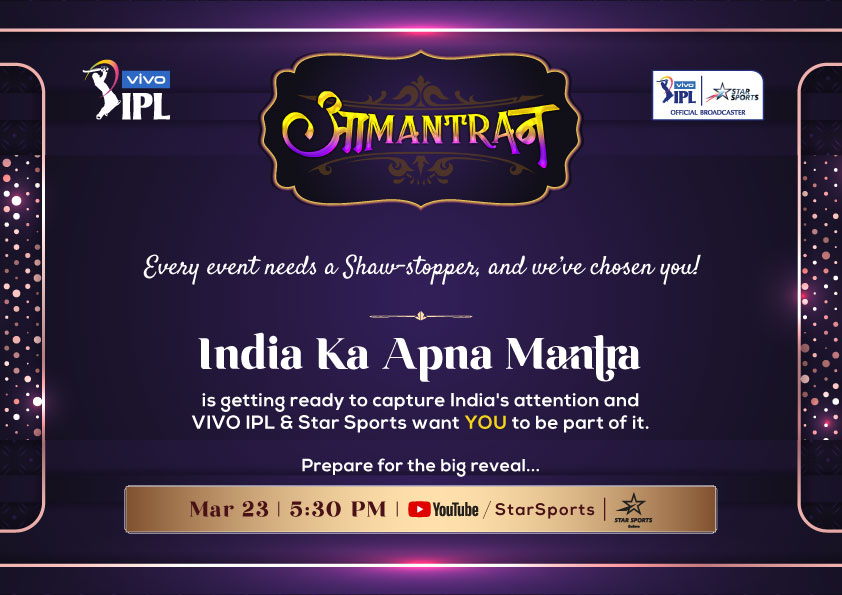 Aa gaya, aa gaya, apna AaMantraN aa gaya! 😎 I'm super excited to find out what this #AaMantraN from @StarSportsIndia & @IPL is for! 😃  #IndiaKaApnaMantra
Had a nice chat with @tuhinmishra75 on Baseline Studios new show #WinnersFromBaseline! I got to chat about cricket and family and stories that define me as a cricketer✌🏼Check out the link: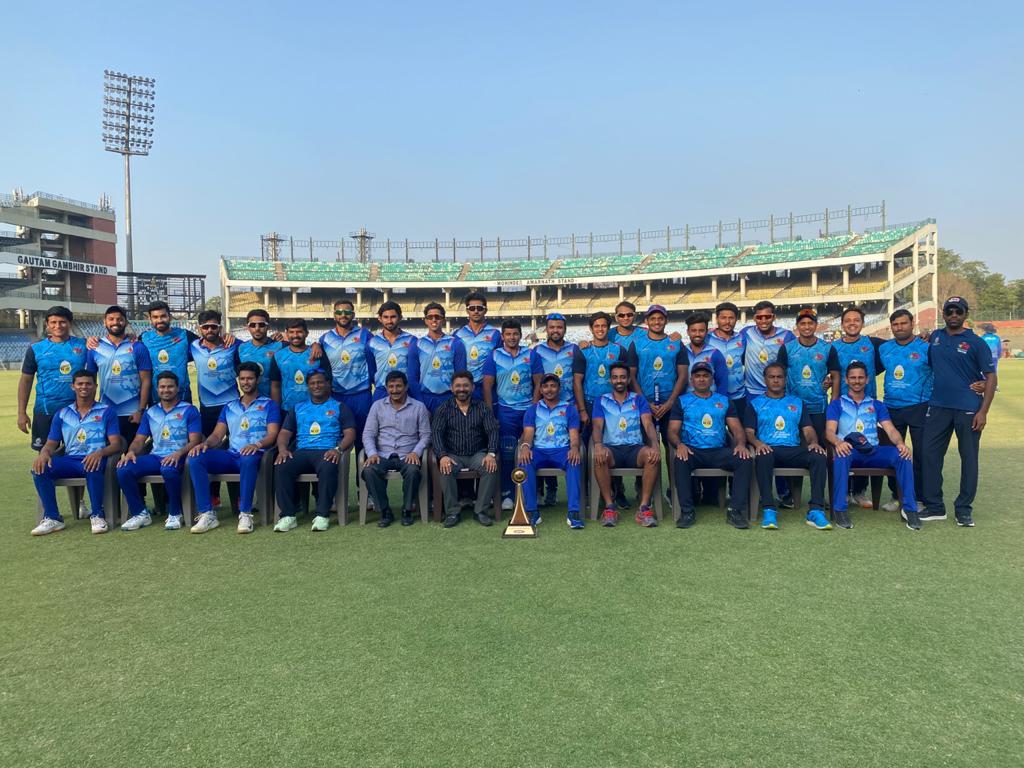 "Champions aren't made in gyms. Champions are made frm something they hv deep inside them - a desire a dream a vision. They have to hv d skill & will. But the will must be stronger than the skill"- Muhammad Ali. This is wht we set out to do as a Team & this victory is for #Mumbai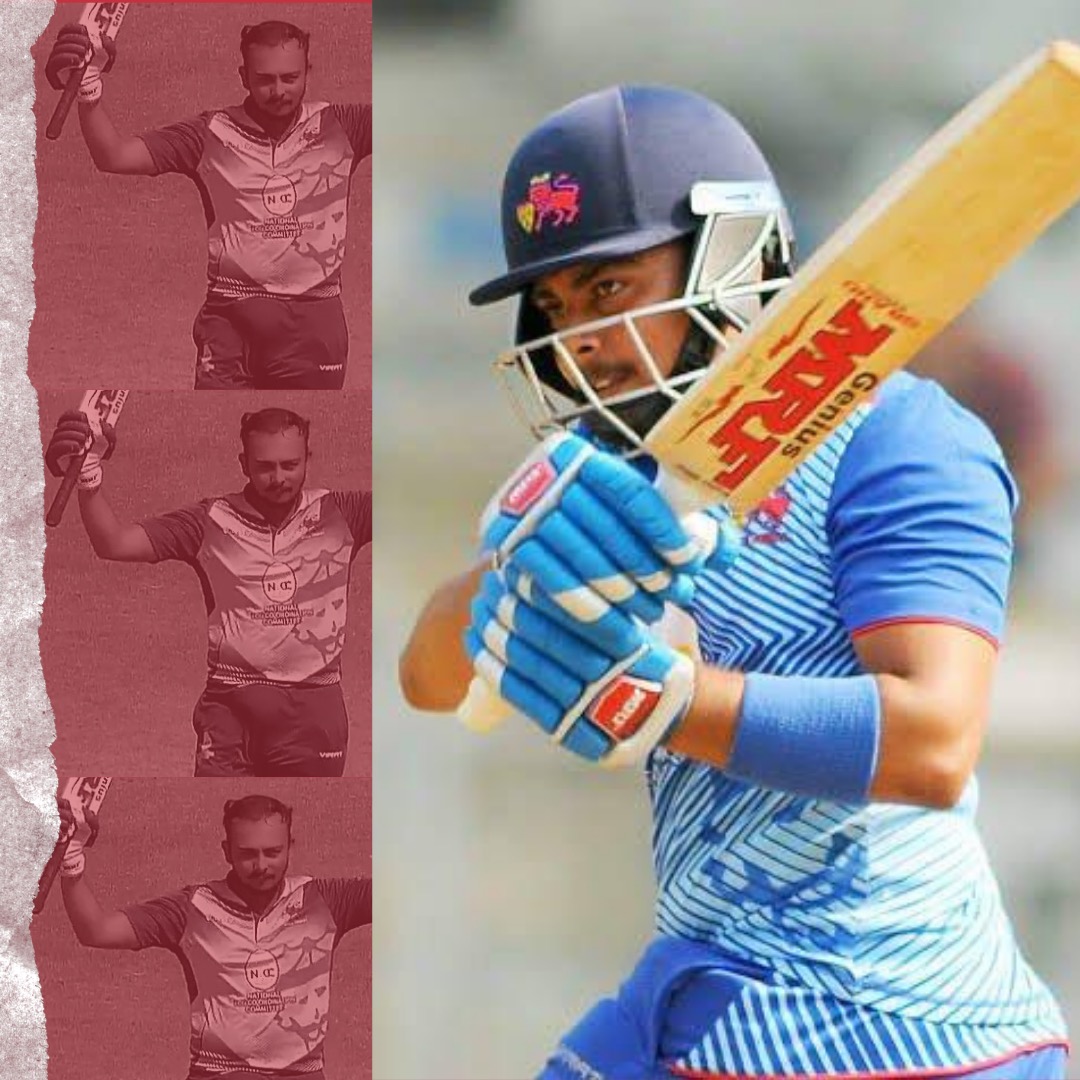 An incredible performance by the team. I couldn't be more proud to have captained such a remarkable side. Also very, very stoked to have scored a double hundred for Mumbai 💙😇
It's so inspiring to see @ImIshant play his 100th Test. A day that is both historic and memorable for you, smashing records and also stumps. Congratulations! 👏🏽🏏 #INDvENG #TeamIndia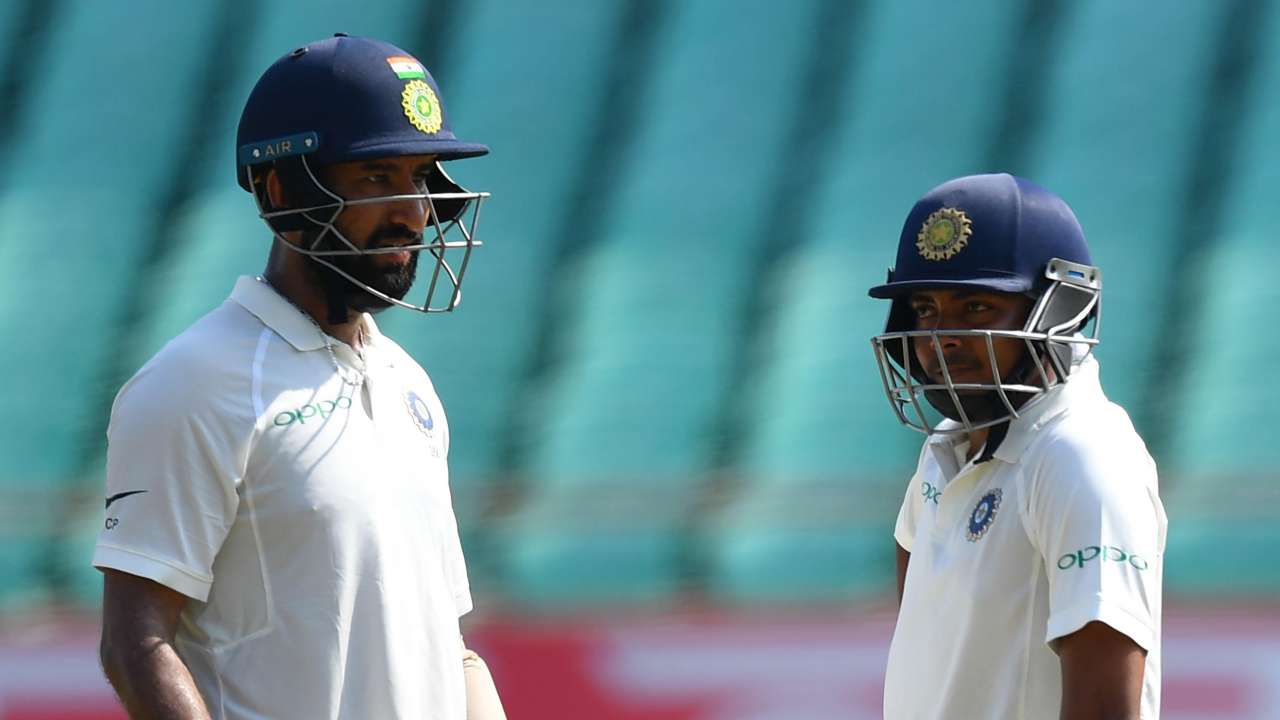 Happy birthday to the Deewar of our team @cheteshwar1 bhai...Jab naam mae hee "Puja" hai, one doesn't have to look further for inspiration. Wishing you a great year ahead.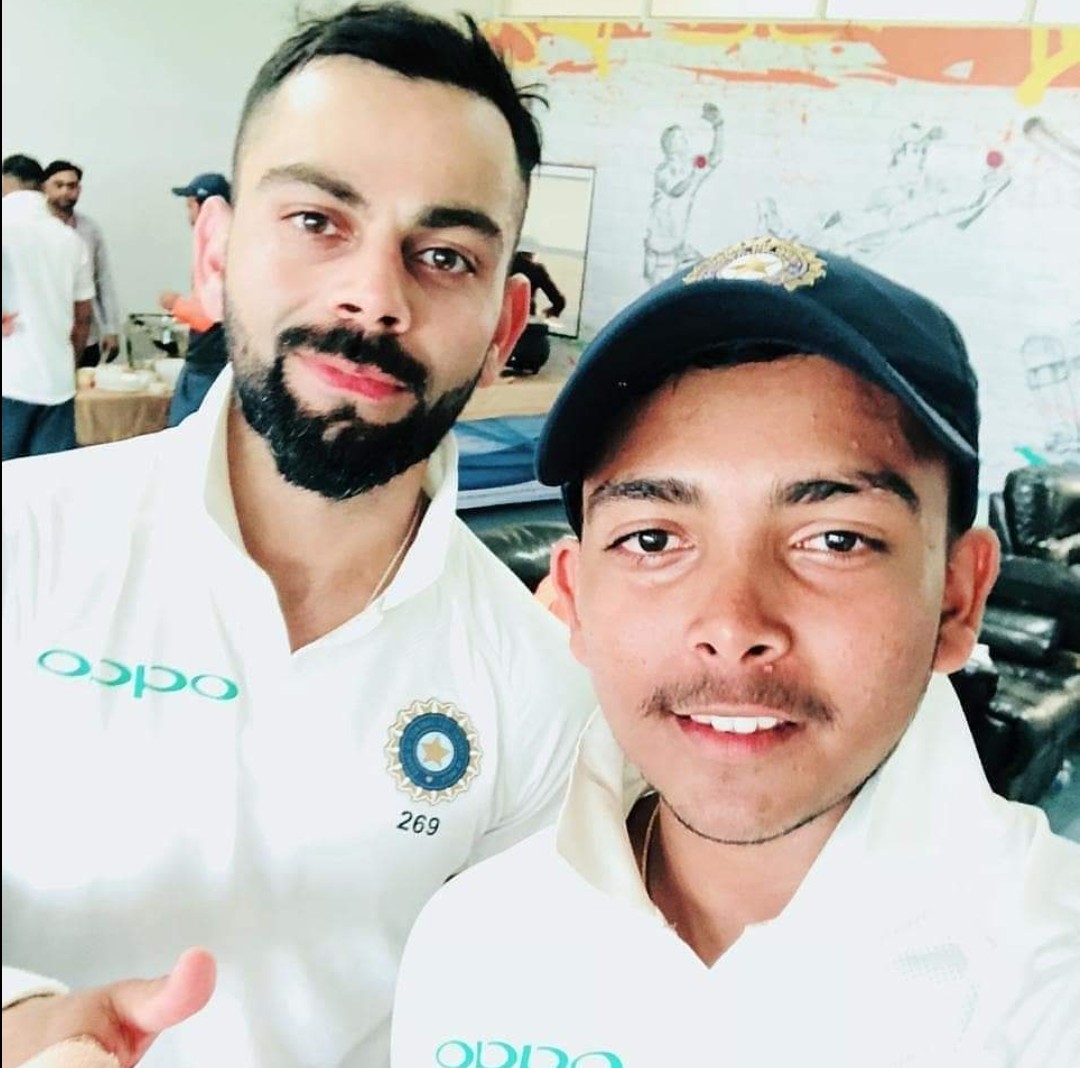 Happy Birthday skipper!! Glad to have played alongside you and learnt from the best in the business 😇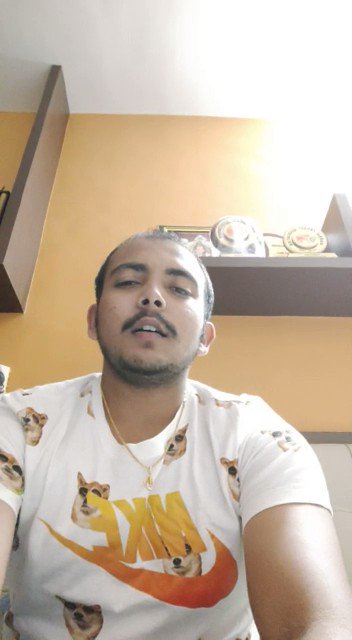 Retweeted: The player with so many accolades , that it is difficult to keep a count Prithvi Shaw , Cricketers' Foundation is extremely grateful for this gesture. TO DONATE PLEASE CLICK HERE :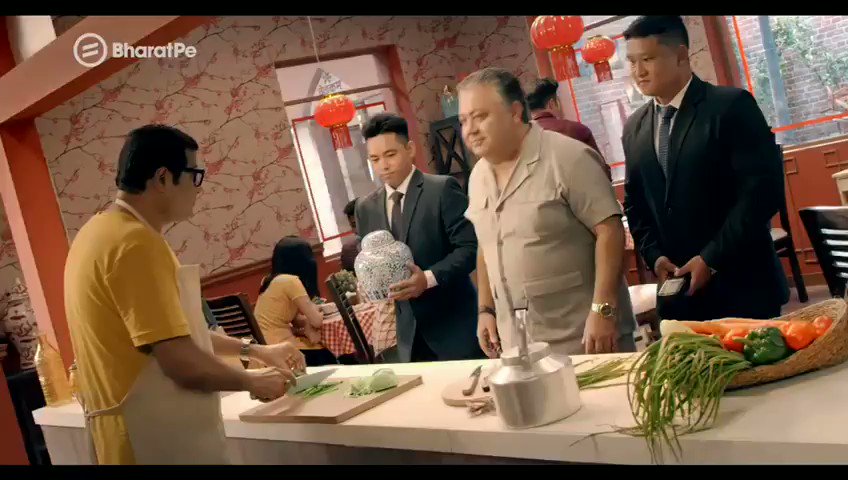 #TeamBharatPe lekar aayi hai desh ki pehli 0% Fee Card machine. Na koi transaction charge! Na koi kiraya! 👌🏻 BharatPe Lagao Dhandha Badhao 🇮🇳 #BharatPe #BharatSwipe #BharatLoans #RunsBanaoRewardsPao @bharatpeindia
Great experience indeed! Had an amazing time @Drsampathak @oscardewhurst @jayhanmantgad @sachmylavarapu @JohnWilsonML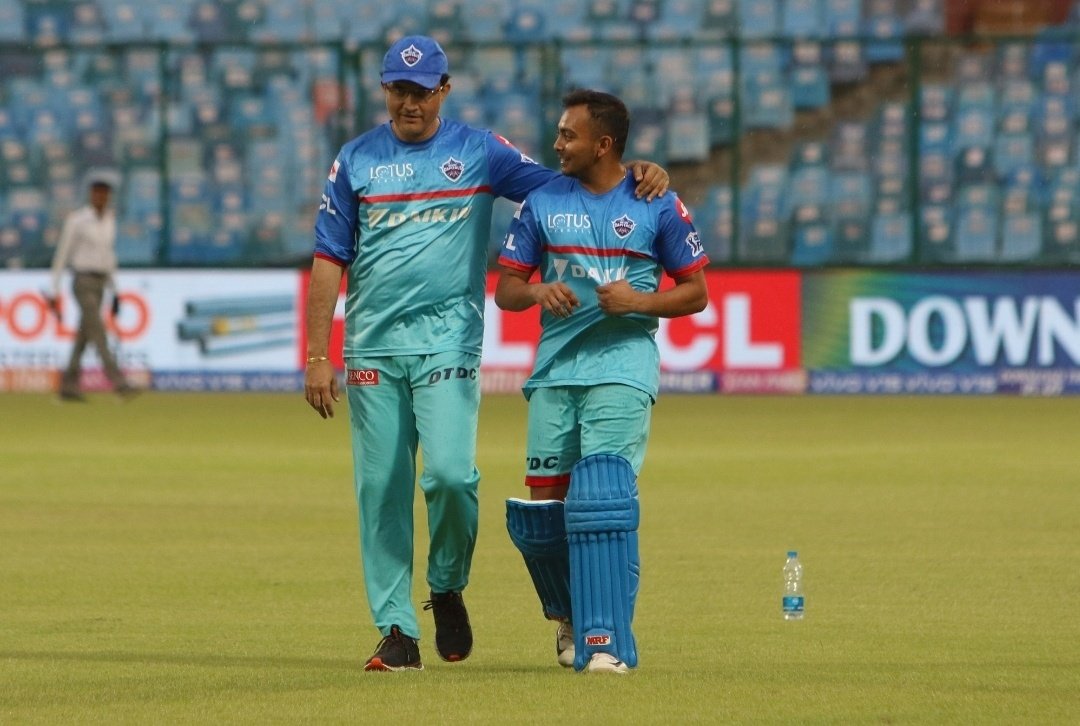 Many Happy Returns of the Da(Y)Da! @SGanguly99 Thank you for being my mentor and encouraging me throughout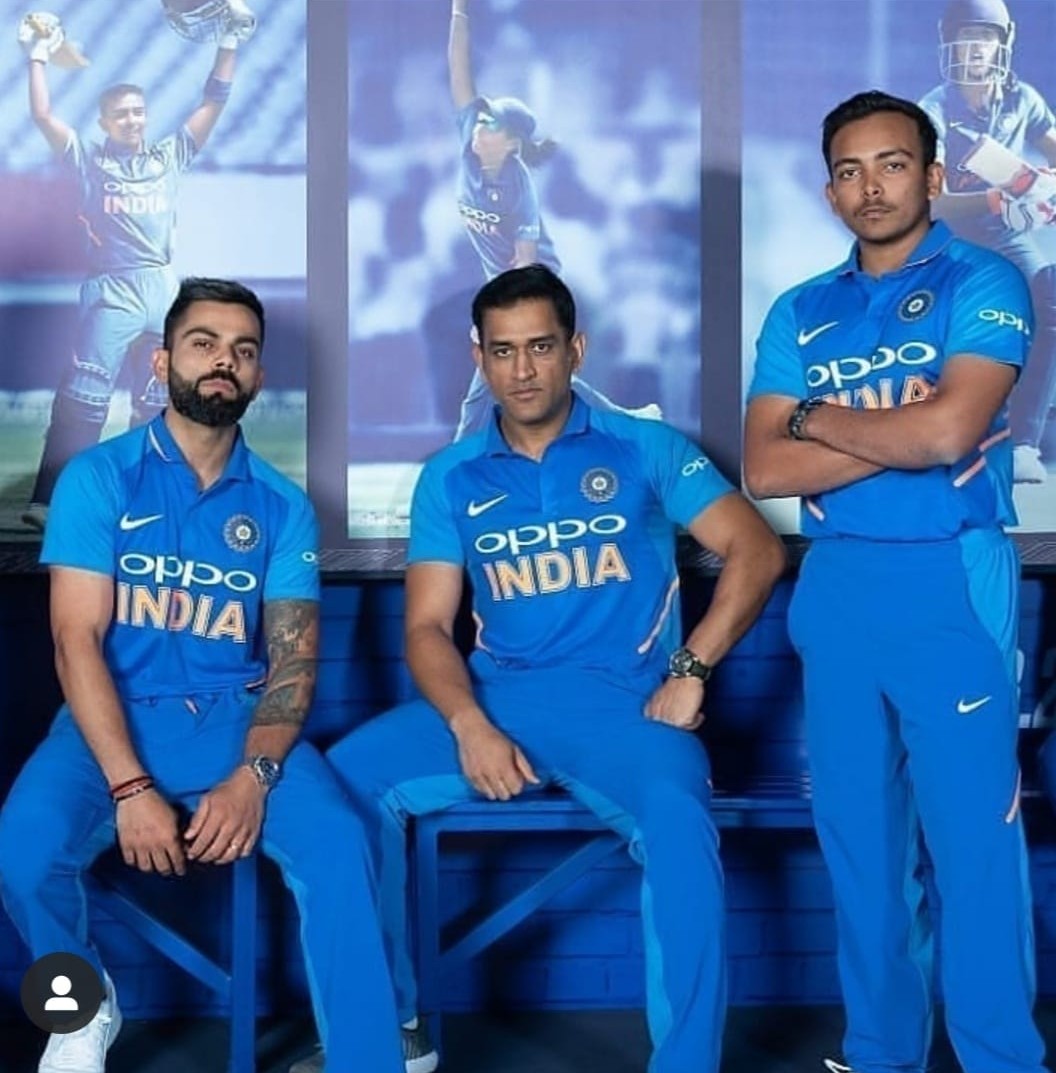 Happy Birthday Mahi bhai. You have been an inspiration to an entire generation. Wishing you on your special day with lots of happiness and joy. Lucky to have you around and grasp those tips from the living legend himself #captaincool ❤️ @msdhoni
Had a great time doing this! @cricbuzz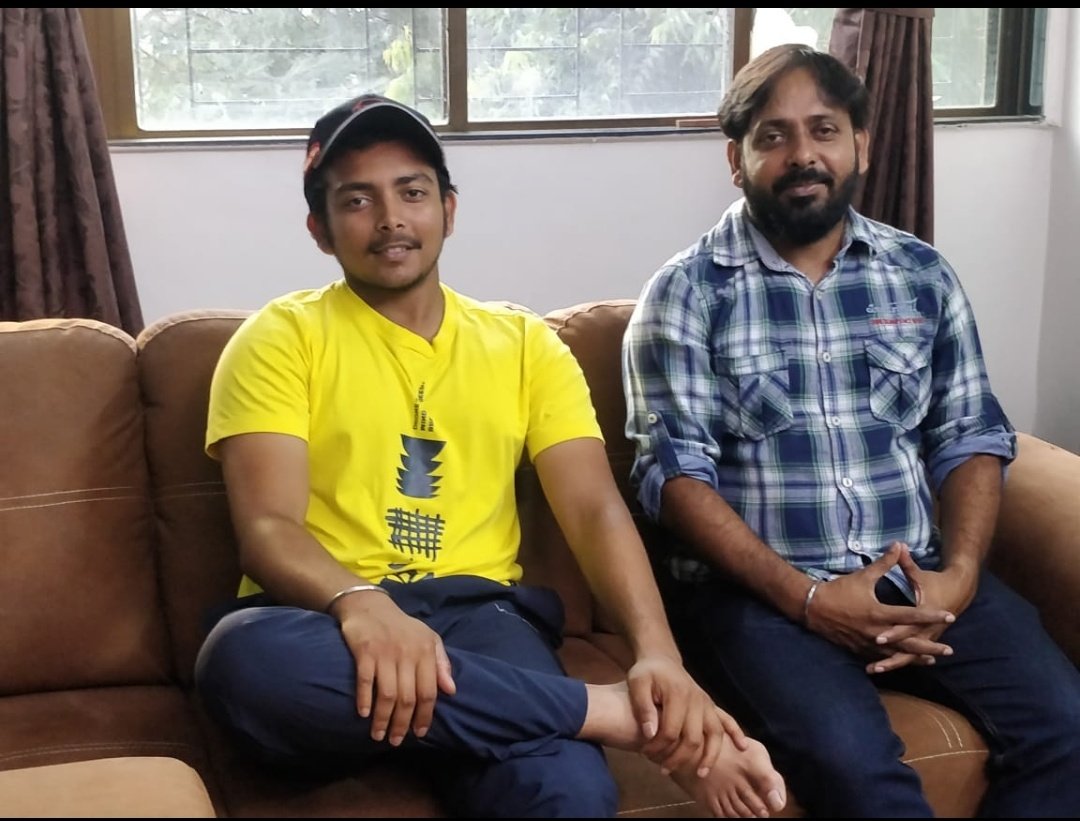 Happy Father's Day to the strongest pillar in my life. U are an inspiration and a guiding force indeed. I have always turned to u for any advice and u have always stood by my side like a rock. To many more sweet memories and a healthy life to you, love you a lot dad. #BossDad
Watch me on the upcoming episode of Spicy Pitch @cricbuzz
My Salute to the martyrs at #GalwanValley. My thoughts go out for their families. Highest respects for #TheIndianArmy for their selfless sacrifices and courage.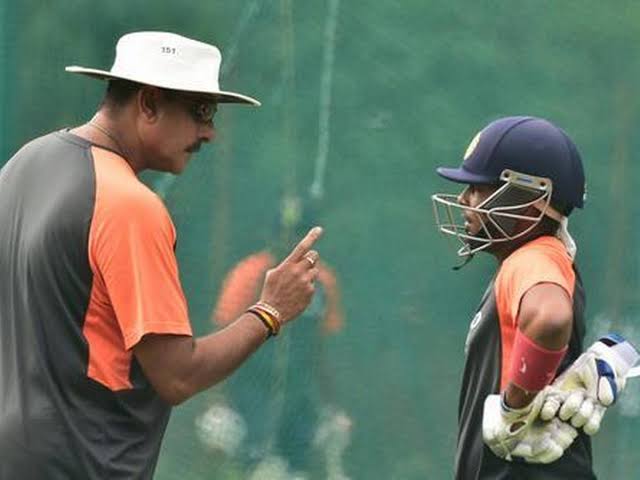 Wishing you a very very happy birthday Ravi Sir @RaviShastriOfc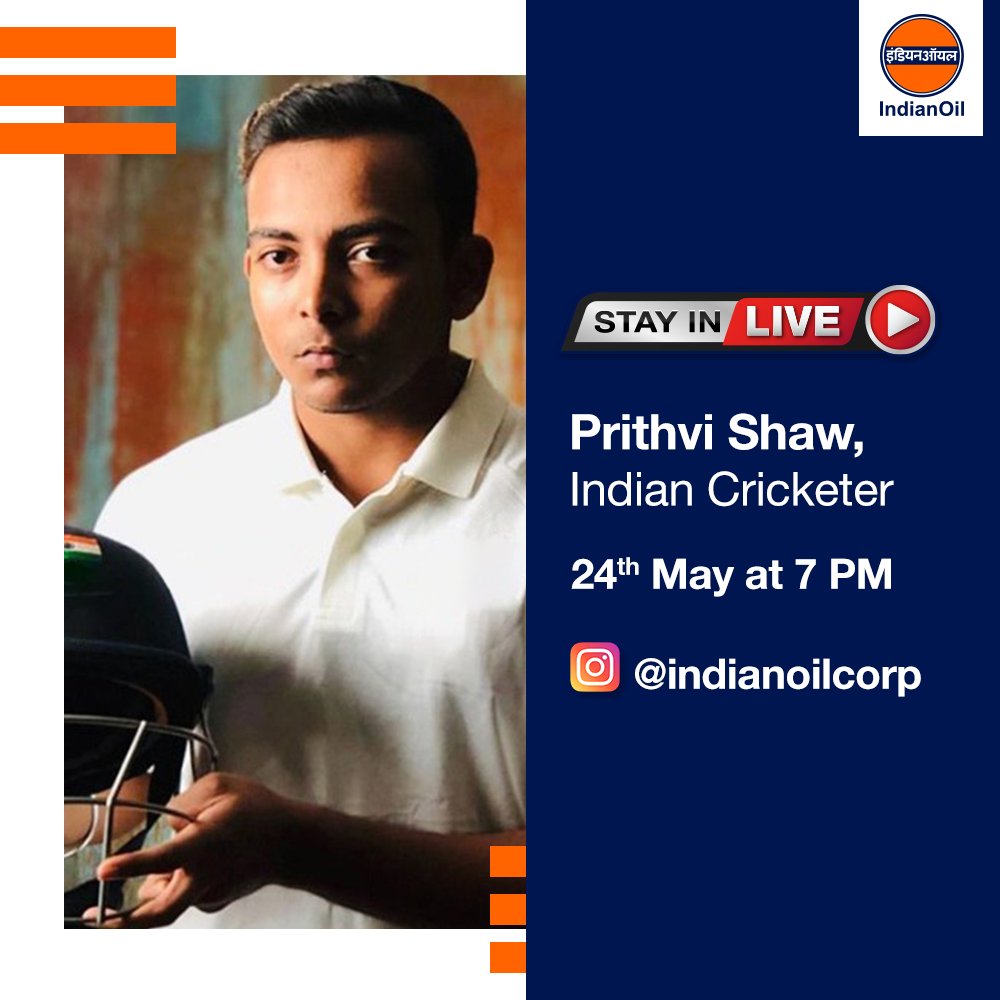 Retweeted: .@PrithviShaw, Indian cricketer, will be gracing our Instagram Live on Sunday at 7 PM on
Even during these testing times our tough soldiers stood by their duties at the #Handwara encounter, sacrifices made by them to protect our nation will forever be etched in our memories. I salute each & every one of them & my heartfelt condolences to their families. Jai Hind! 🙏
We all are shocked to hear about the sad news.Have always admired your acting & charming personality.I will always try to be the humble servant of the game I love to play just like you have been a great ambassador of films. Thank you for your blessings. RIP sir.#rishikapoor
Proud to be with @muthootindia & @vidya_balan, in their effort to help transform the lives of the needy thru the power of women. #womenbethechange #MuthootBlue #BlueisBelief #MuthootBlueCares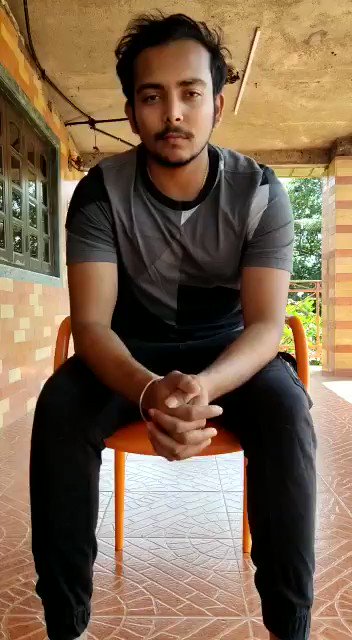 While we stay safe at home, those in the medical and service fields are still working hard for the nation. If you'd like to help, then donate what you can to pmcares@sbi. And remember, iss crisis se ladney ke liye bhi #UPIChalega. #PaySafeIndia @upichalega @NPCI_NPCI