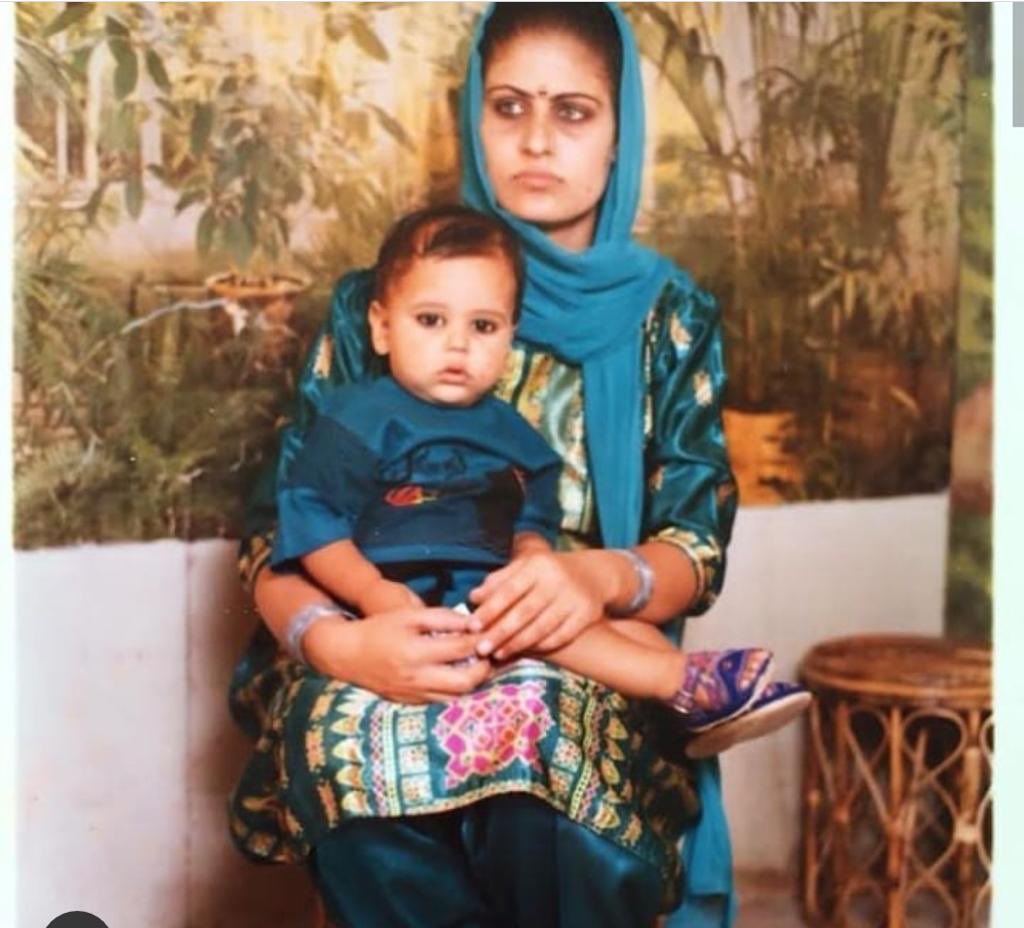 Every mother is amazing in her own way. Happy Mother's Day to all the moms out there! For the sacrifices you make and the love you give… thank you to all the moms out there.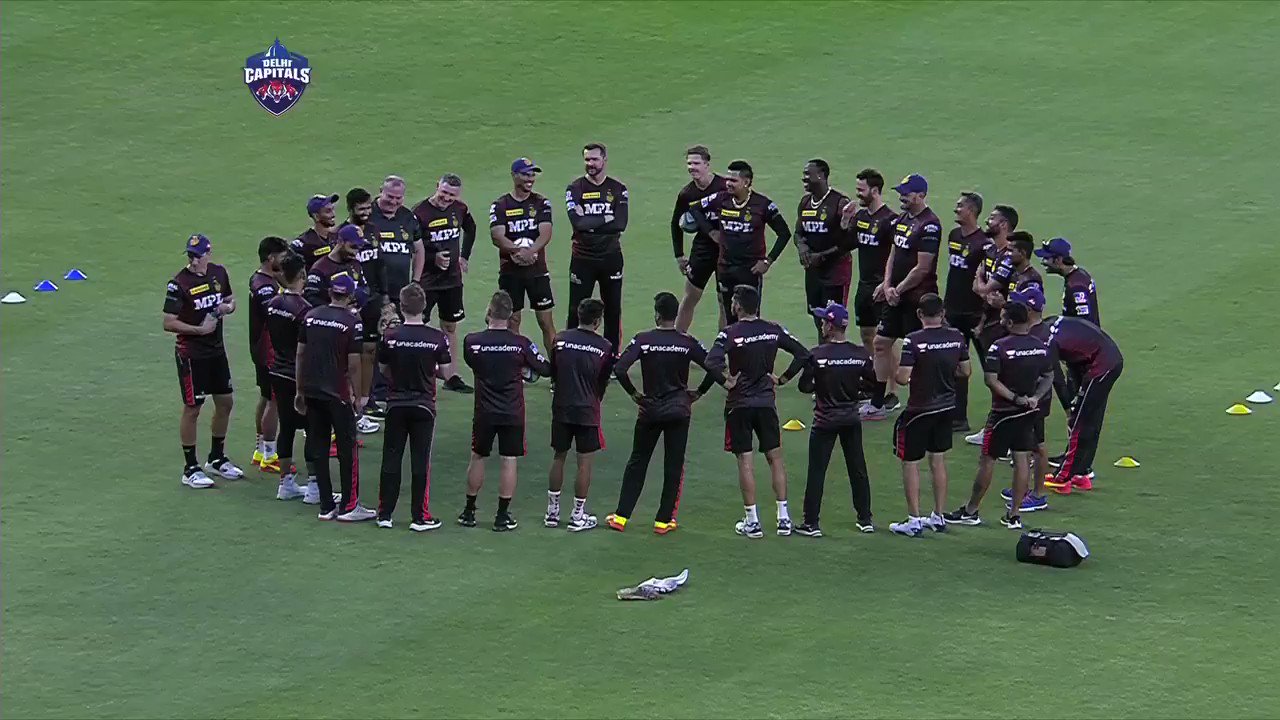 Retweeted: A 🧢💜 presentation for @NitishRana_27, who plays his 50th #VIVOIPL match for @KKRiders today. 👏🏾 #DCvKKR #VIVOIPL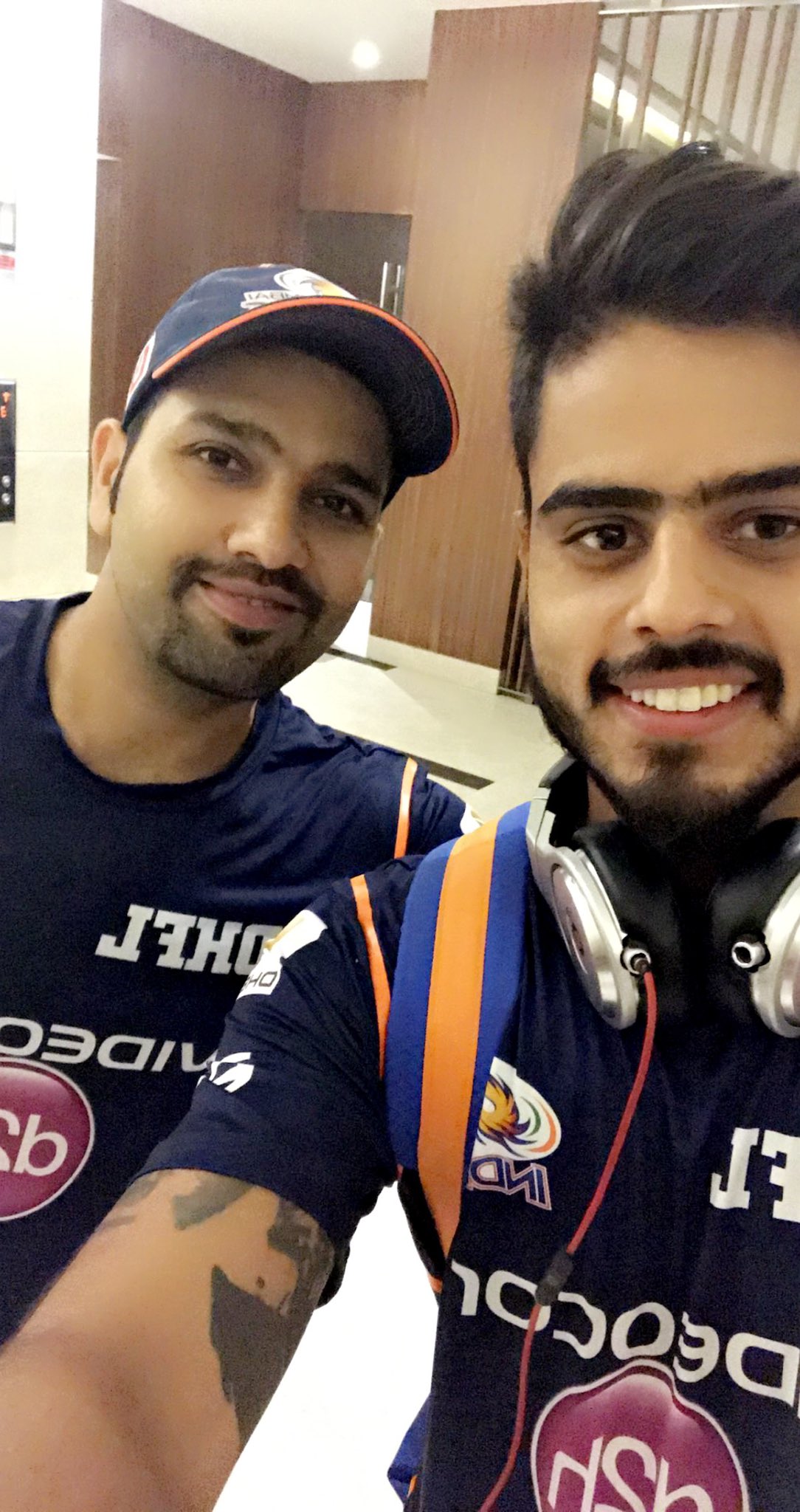 Happy birthday @ImRo45 bhai Wish you Good health & lots of love and luck #HitmanDay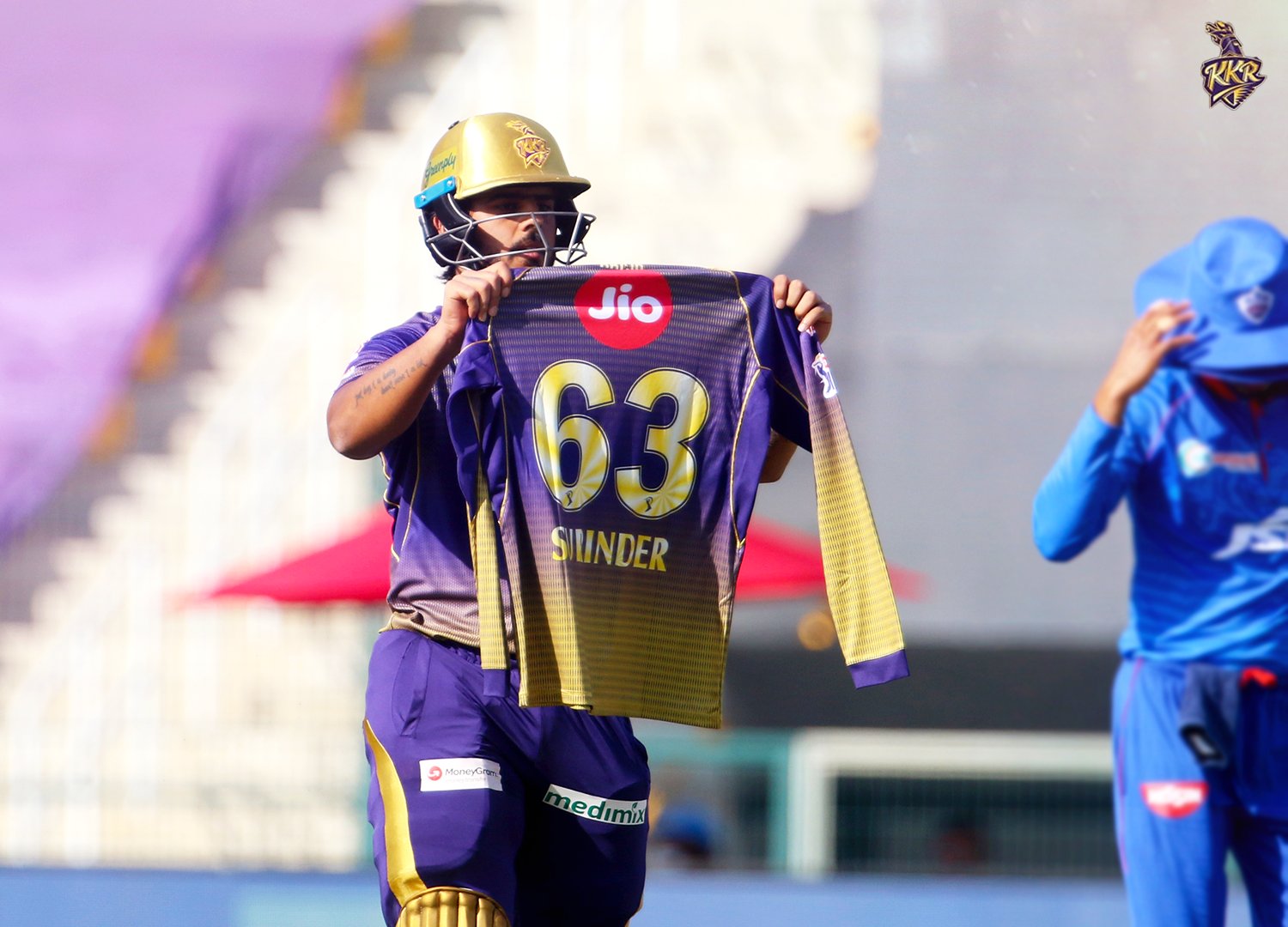 Retweeted: The last time we met @DelhiCapitals Special knock, special moment. 💜 @NitishRana_27 #DCvKKR #KKRHaiTaiyaar #IPL2021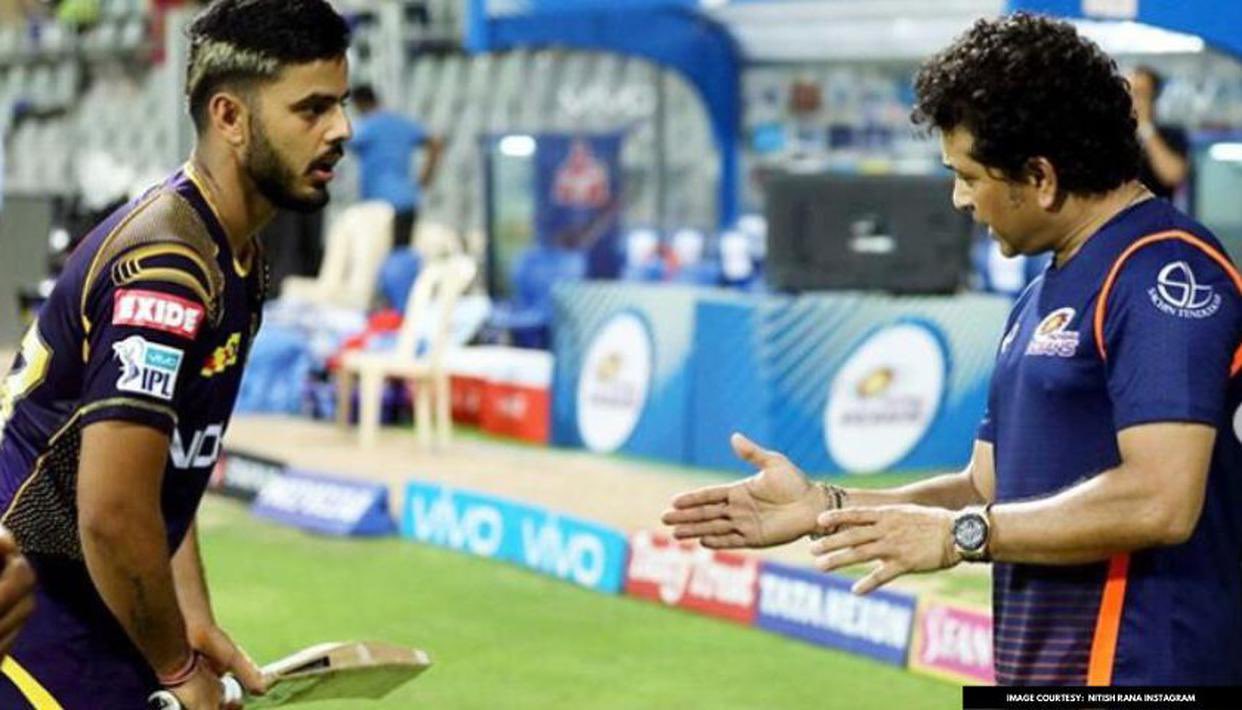 Happy Birthday, @sachintendulkar sir Wishing you good health and happiness for the coming year. Forever grateful for inspiring us to play the sport 💜✨ #HappyBirthdaySachin sir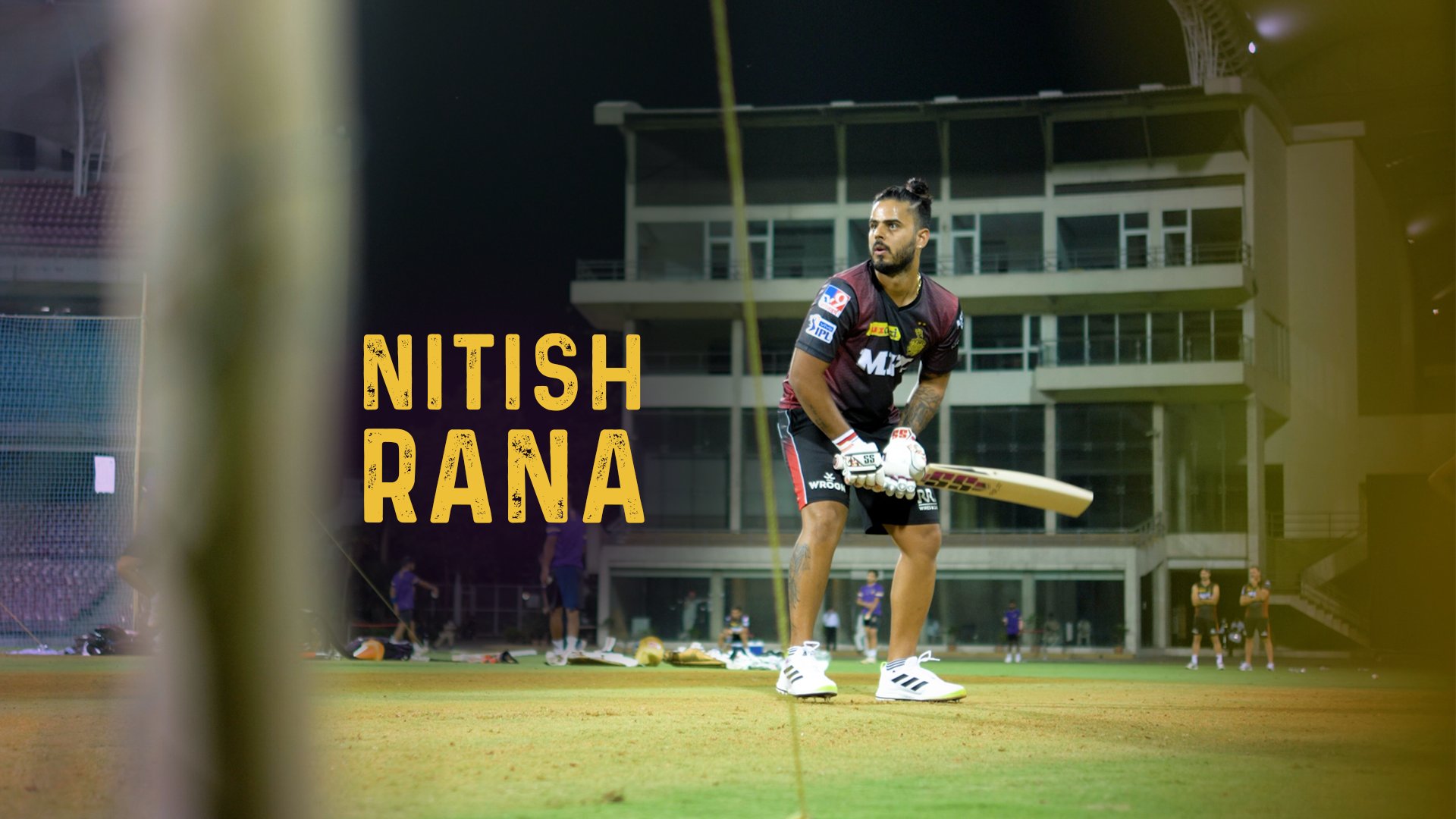 Retweeted: 🔝 numbers at the 🔝 of the order! 🤯 Our Southpaw always comes out swinging as an opening batsman in the IPL 🥊 @NitishRana_27 #KKRHaiTaiyaar #IPL2021
Gutted 💔💔💔💔 it was a tough night for knights , will come back stronger 💪🏻 @KKRiders
Unreal knock @IamSanjuSamson but tough luck @rajasthanroyals! #RRvPBKS #IPL2021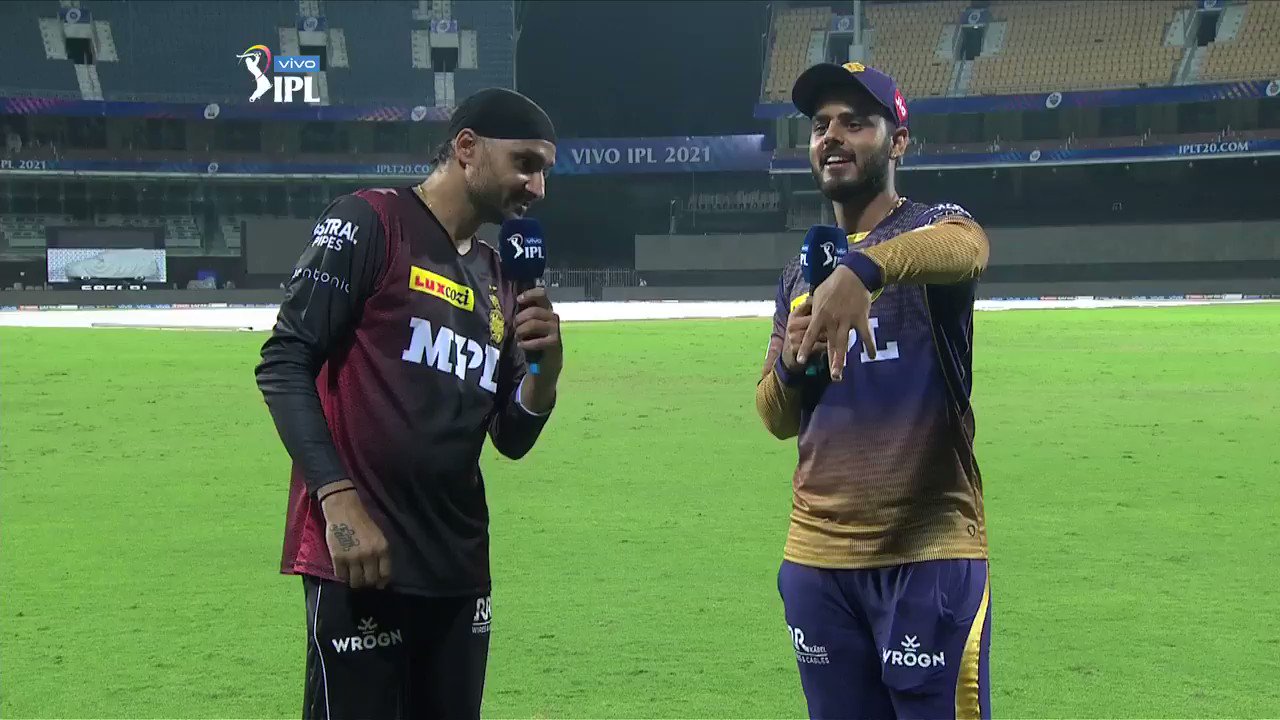 Retweeted: Talk about being on song 🎶🎶 @28anand gets @harbhajan_singh & @NitishRana_27 rapping post @KKRiders' win over #SRH. 😎😎 #VIVOIPL #SRHvKKR @Vivo_India Watch the full interview 🎥👇
@YannickBolasie Thank you mate @YannickBolasie
Yooo well played @NitishRana_27 👏🏿 I knew you was gonna light it up this year🏏 #ipl2021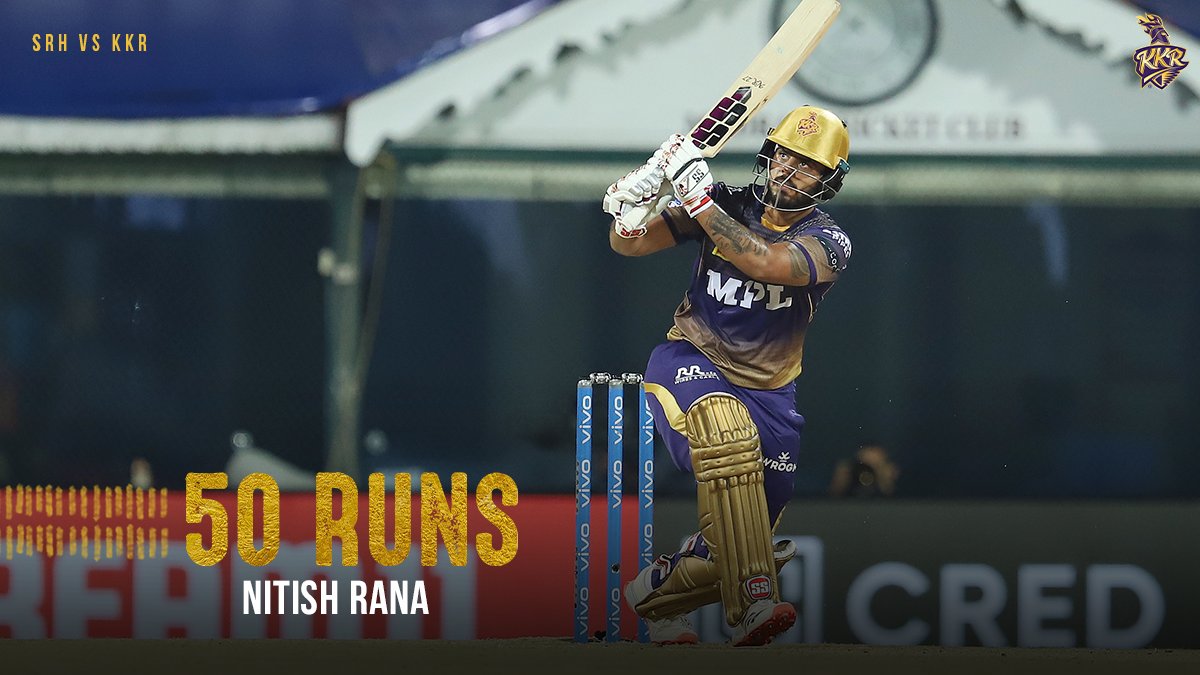 RT @KKRiders: Starting #IPL2021 the right way! 👊 @NitishRana_27 #KKRHaiTaiyaar #SRHvKKR
Good to hav our 100th IPL match win. Well done boys...@KKRiders @prasidh43 @DineshKarthik @NitishRana_27 #Rahul @Russell12A @harbhajan_singh ( good to see u even if briefly )@Sah75official @patcummins30 actually all were so good to watch.
@iamsrk @KKRiders @prasidh43 @DineshKarthik @NitishRana_27 @Russell12A @harbhajan_singh @Sah75official @patcummins30 Congratulations 👏🏽
@juniorbachchan @iamsrk @KKRiders @prasidh43 @DineshKarthik @Russell12A @harbhajan_singh @Sah75official @patcummins30 Thank you @juniorbachchan means a lot
Fine effort by #TeamKKR to start with a win vs. a very good side @SunRisers. Superb batting by @NitishRana_27 @ImRTripathi & the finishing master @DineshKarthik #KKRvSRH @KKRiders #KKRHaiTaiyaar
@KKRiders Looking forward to seeing @NitishRana_27 & Big Russ 💪🏿☄️
Nitish Rana joined his teammates last evening, after two consecutive negative results for Covid-19 💜 Having just beaten the virus, he urged everyone to stay safe and take all necessary precautions against Corona virus. @NitishRana_27 #KKRHaiTaiyaar
@krunalpandya24 outstanding 👏🏻
Manchester is RED 🔴 @ManUtd
@YannickBolasie @KKRiders @GautamGambhir Good to hear that from you mate 🤝 cheers 🤜🏻🤛🏻
The story of how Skipper @GautamGambhir's understudy eventually took his place as the leader of his state 👏 Today on #IAmAKnight, we take a look at @NitishRana_27's meteoric rise in the game 🙌 #KKR #HaiTaiyaar #Cricket #IPL2021
LIVE NOW 📽️ How does one prepare for one of the biggest tournaments right in the middle of a pandemic? Watch #KKRFilms to learn how our Knights stuck together and battled uncertainties to bring Joy to our lives💥 #KKR #HaiTaiyaar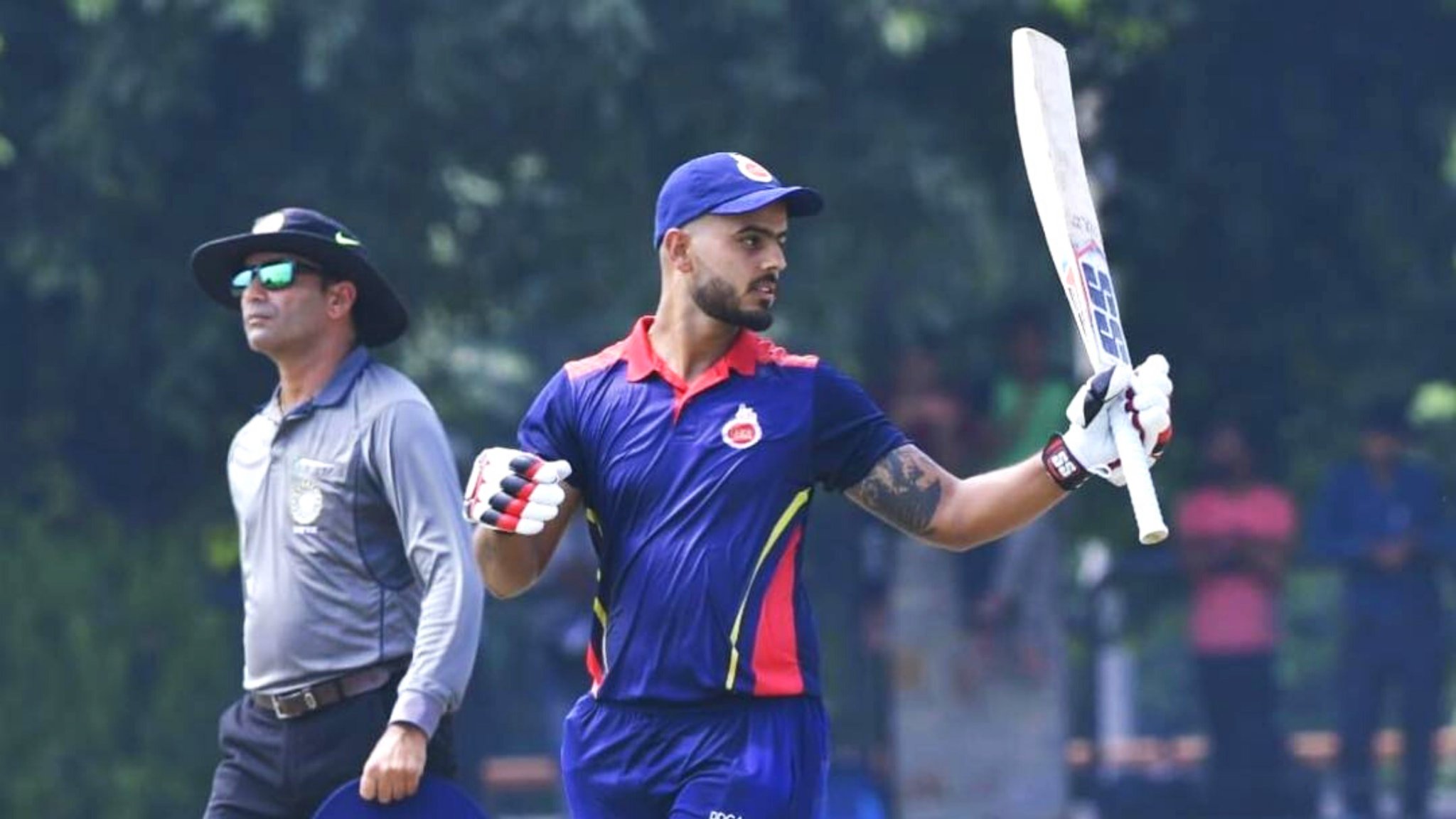 Retweeted: Runs and Rana go hand in hand 🤝 Congratulating our very own @NitishRana_27 on a thrilling 137 off 106. 💪 #DELvPUD #VijayHazareTrophy #Cricket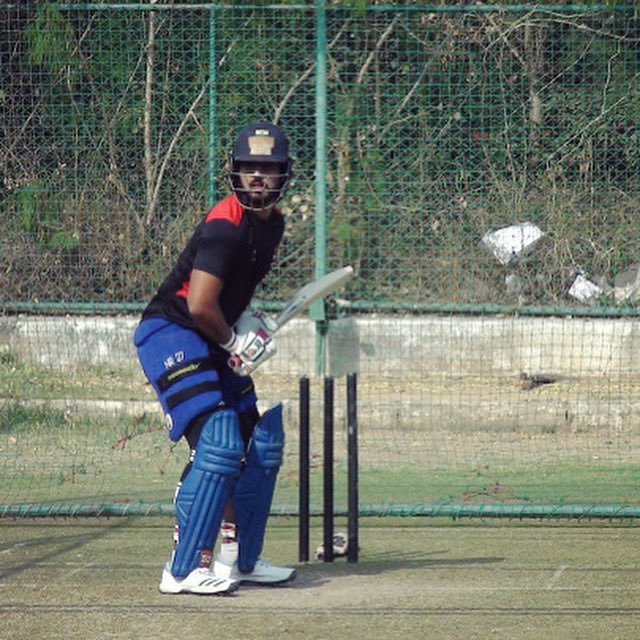 @B_Fernandes8 at his best 🔥@ManUtd #MUNEVE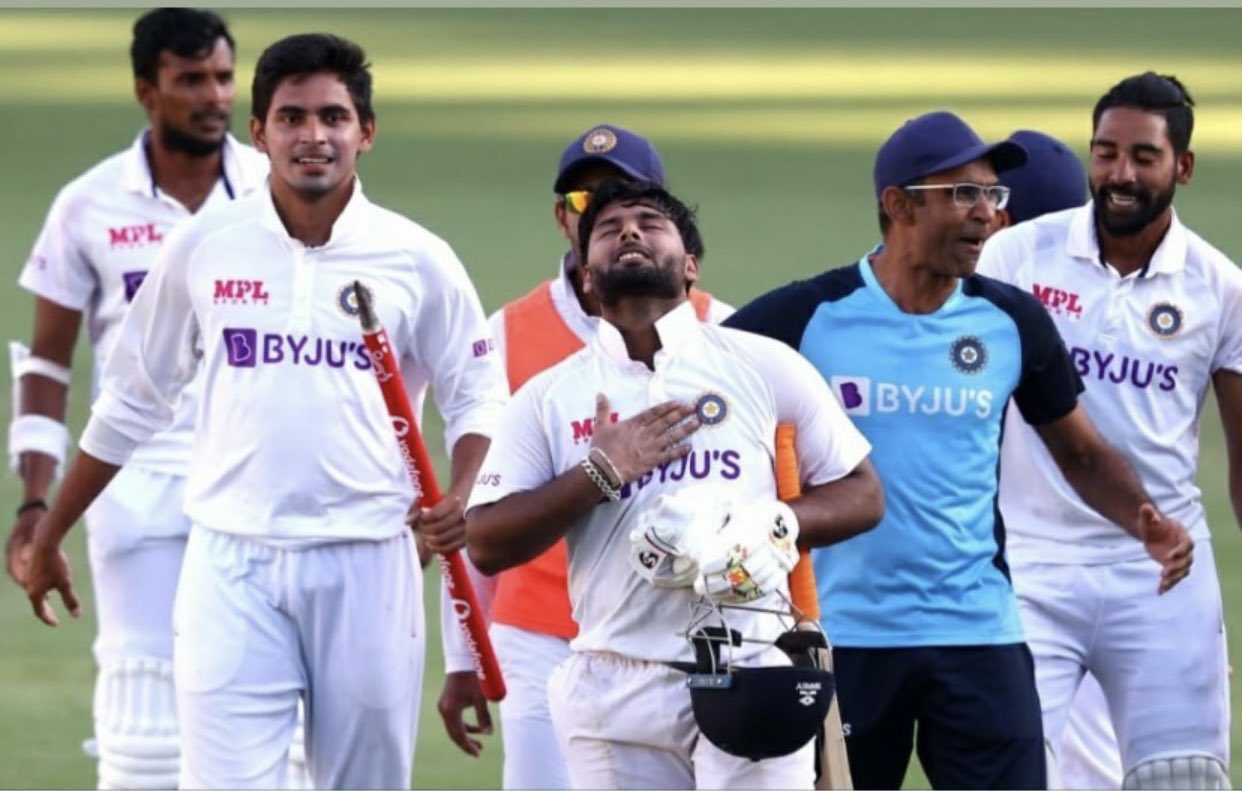 I know how much you believe in yourself, from now, the whole nation will believe in you. True champion @RishabhPant17 👑 Well done team India @BCCI 👏🏻
Praying for your better health and speedy recovery. Get well soon @SGanguly99 sir
Fantastic Fernandes @B_Fernandes8 @ManUtd @premierleague #epl #ManUtd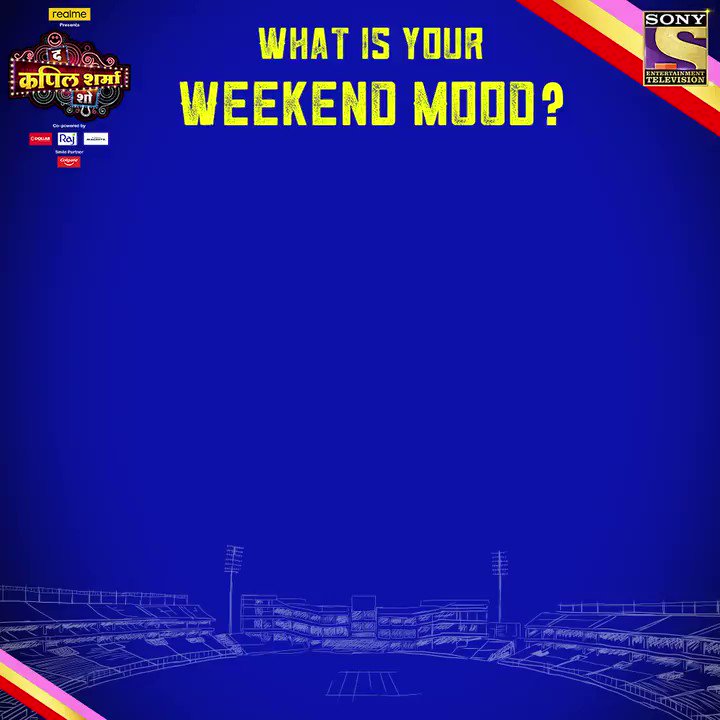 Retweeted: Tell us your weekend mood in the comments section and watch #TheKapilSharmaShow this Sat-Sun at 9:30 PM. @KapilSharmaK9 @kikusharda @Krushna_KAS @bharti_lalli @sumona24 @banijayasia @haanjichandan @NitishRana_27 @rahultewatia02 @akshar2026 @ravi_bishnoi9