A 9th Man-of-the-series Award for @ashwinravi99 bhai! 9th! What a fabulous achievement.. #Legend 👏🏼👏🏼👏🏼
Birthday Wishes You Guys! @imjadeja @Jaspritbumrah93 @ShreyasIyer15 @rpsingh @karun126 #RashtriyaCricketersBirthdayDiwas 😁
The @NorthStandGang making all the noise at The Wankhede! Just so nice to have the crowd behind your back when fighting it out on the field! 👏🏼👏🏼👏🏼 #INDvzNZ
Just watched "Free Solo" on @DisneyPlusHS & I had goosebumps, literal chills! How can a human be as focused as that, while having no room for error, in real sense. I am mesmerised, I am awestruck! @AlexHonnold you are a superhuman 🎩
Trust in science, we will! 👏🏼👏🏼👏🏼
And almost a hat-trick! Oh test cricket.. 😍
Jordar Patel bhai! What an achievement 👏🏼👏🏼👏🏼
10 wkts in an innings? #INDvzNZ
Birthday Wishes Ajit bhai! 😃🙌🏼 @imAagarkar
Blue wala lays sounds so much better than magic masala flavoured lays
If you are planning to watch a hindi horror/thriller movie, go for #Chhorii What an amazing movie, a rare one with a lovely storyline & brilliant acting! Loved it all through.. @Nushrratt @PrimeVideoIN
I was a left-handed batsman when I made my test debut, according to the broadcasters at least! 😂
@kiwiyash____ Hey, can you send me the original clip if its in better resolution? This is indeed rare.. 😃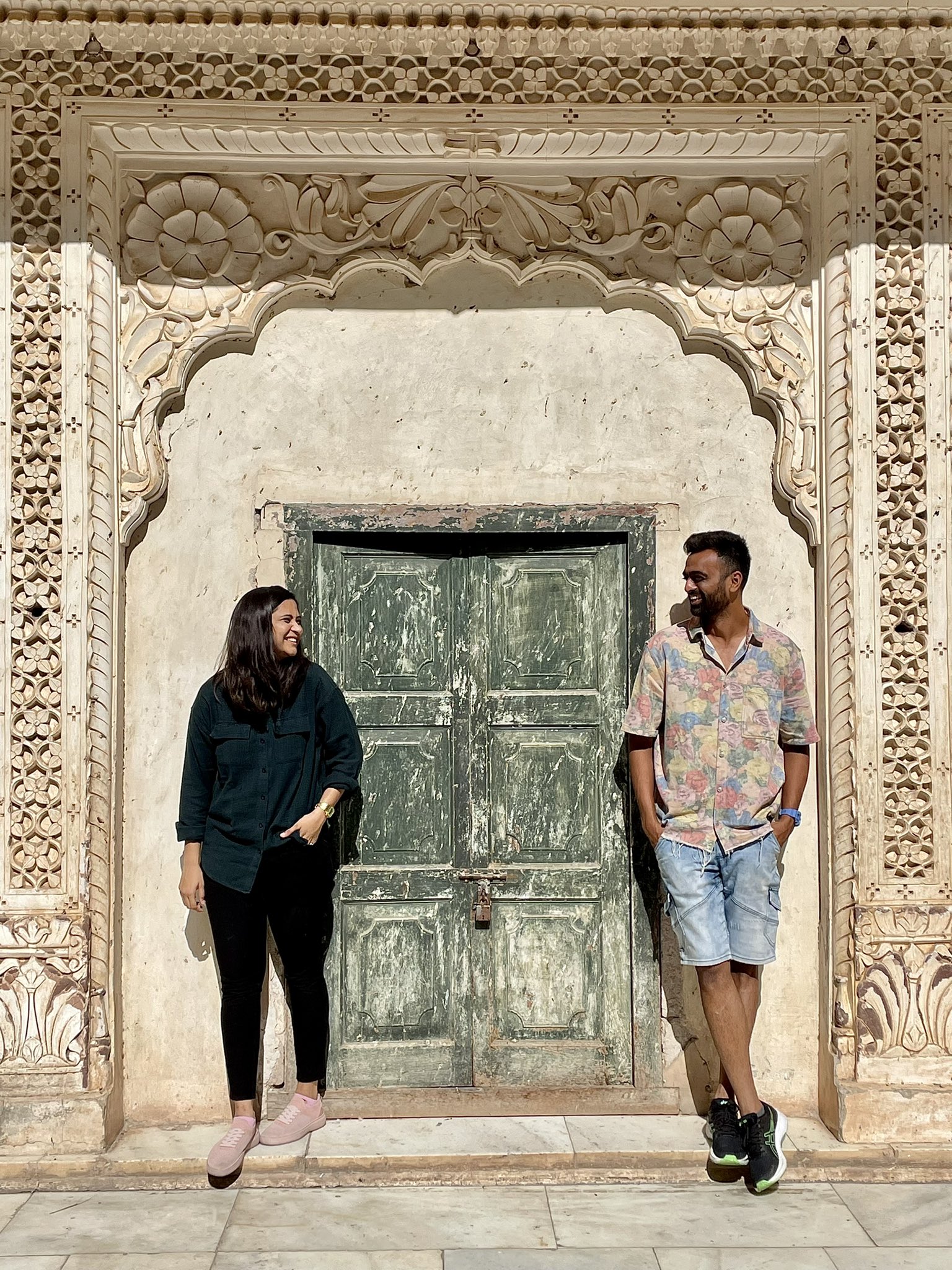 Wearing off each other's rustiness, while also appreciating it; every day, every moment.. Mi Amor! 🤎
🤣🤣🤣.. pasta khaate hue maine bhi daal rakha hai waise insta story pe!
Shouldn't we take things in a positive way & have mutual respect for everyone who's reached this level in the sport? Typing a tweet can be easy, but reaching an elite level in a sport, in a country of a billion, is not! 🙌🏼
By the means of uploading videos of what I was able to do in a recent domestic series (cos it isn't telecasted), doesn't mean I am taking a jibe at anyone or any player in anyway. I took pride in what I did for my team. I am happy. I showed off. (don't we all love to do that?)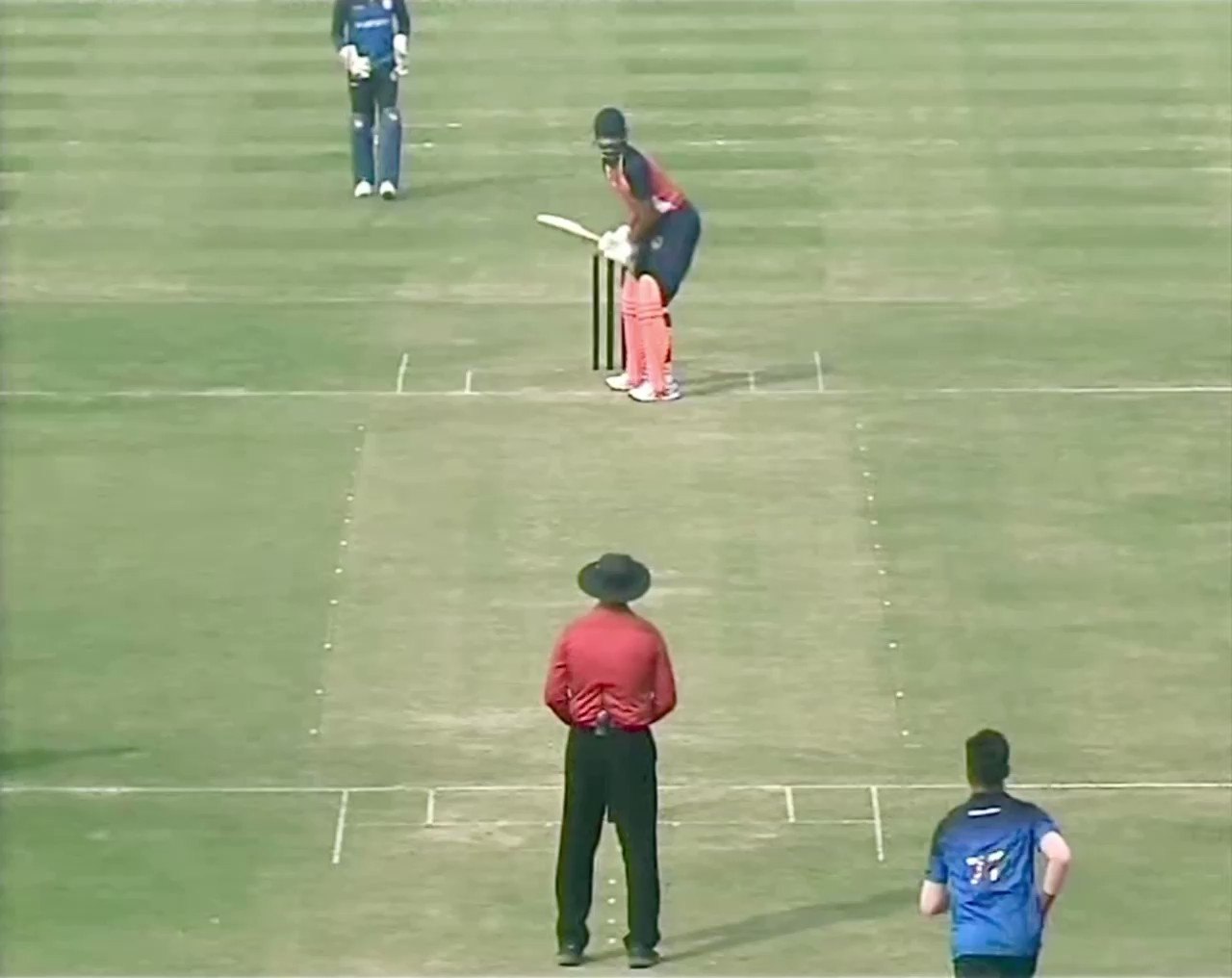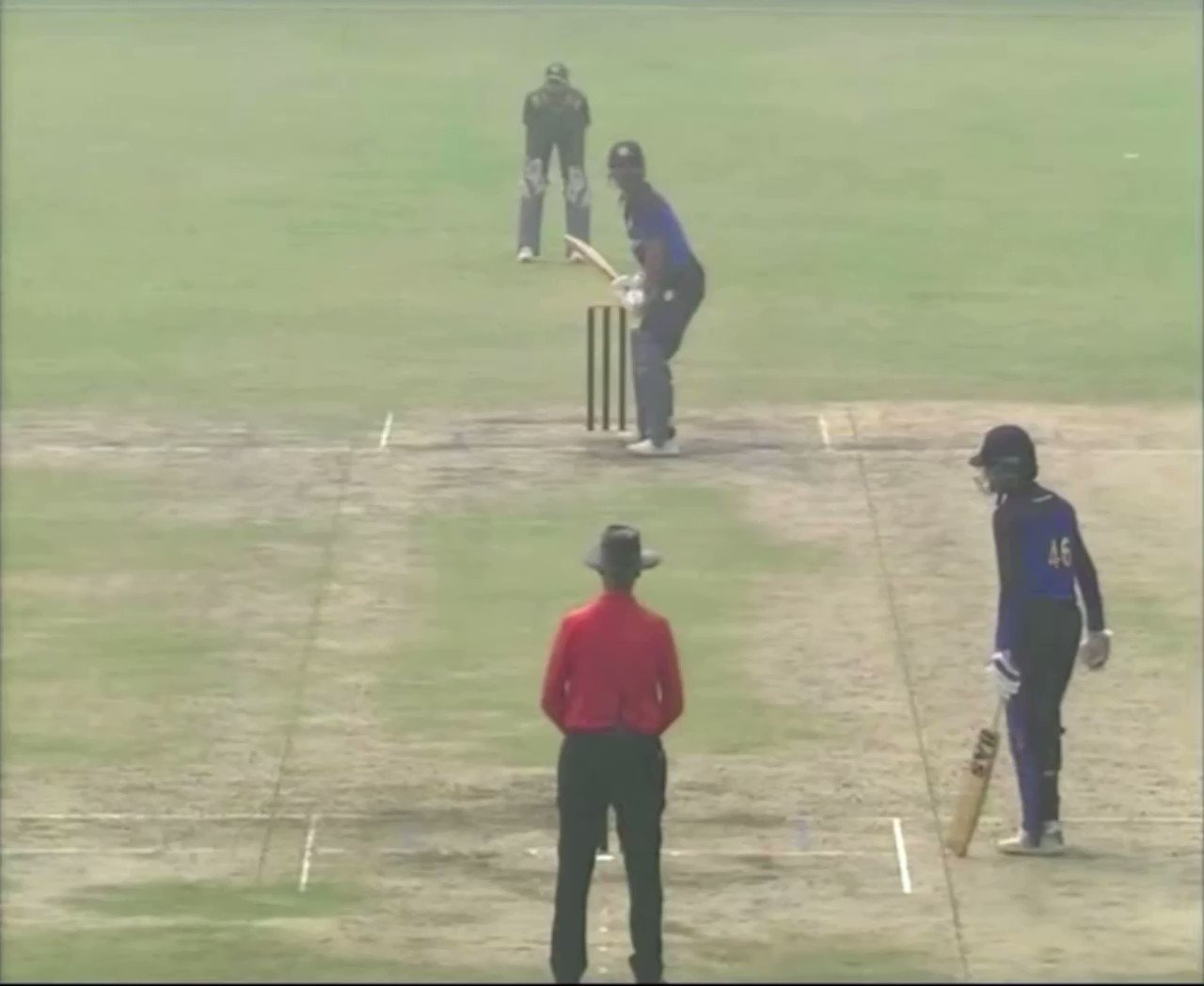 Just another pace bowler who can bat.. 😉
Sound of the bat-handle clicking? #T20WorldCup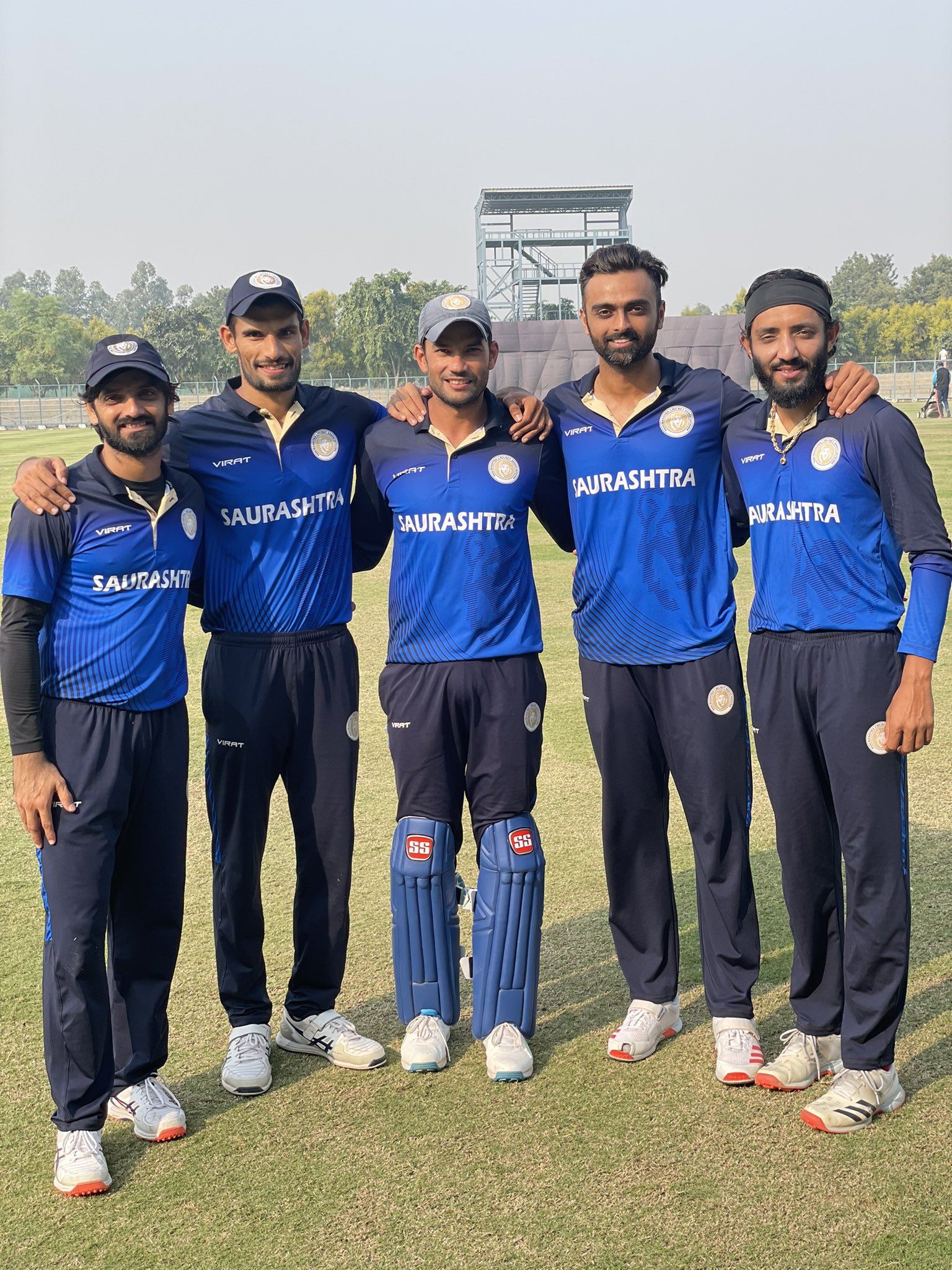 And EXPERIENCE wins you games, more often than not! #justsaying 😎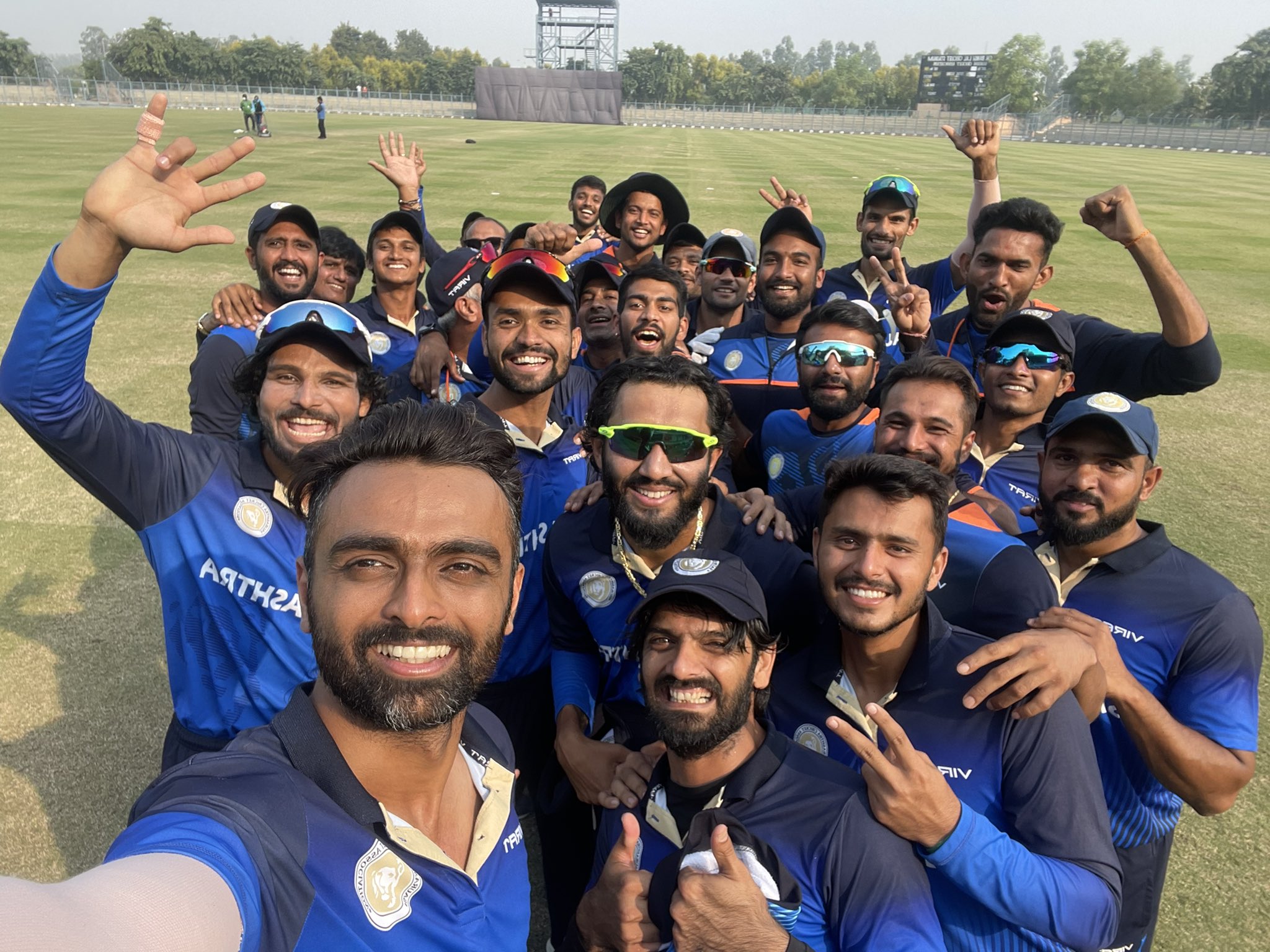 Into the t20 knockouts in style! For the first time ever for Saurashtra.. so so proud of this special bunch of guys! ❤️ @saucricket #TeamSaurashtra
That could've been Biceps Before Wicket.. had it hit in line! 💪🏼😉#T20WorldCup
Spot on Ash bhai! Would've been so hard without the family, in these bubbles!
Also, when would the umpires start holding bowlers' caps again? Does it still make sense? Just curious..