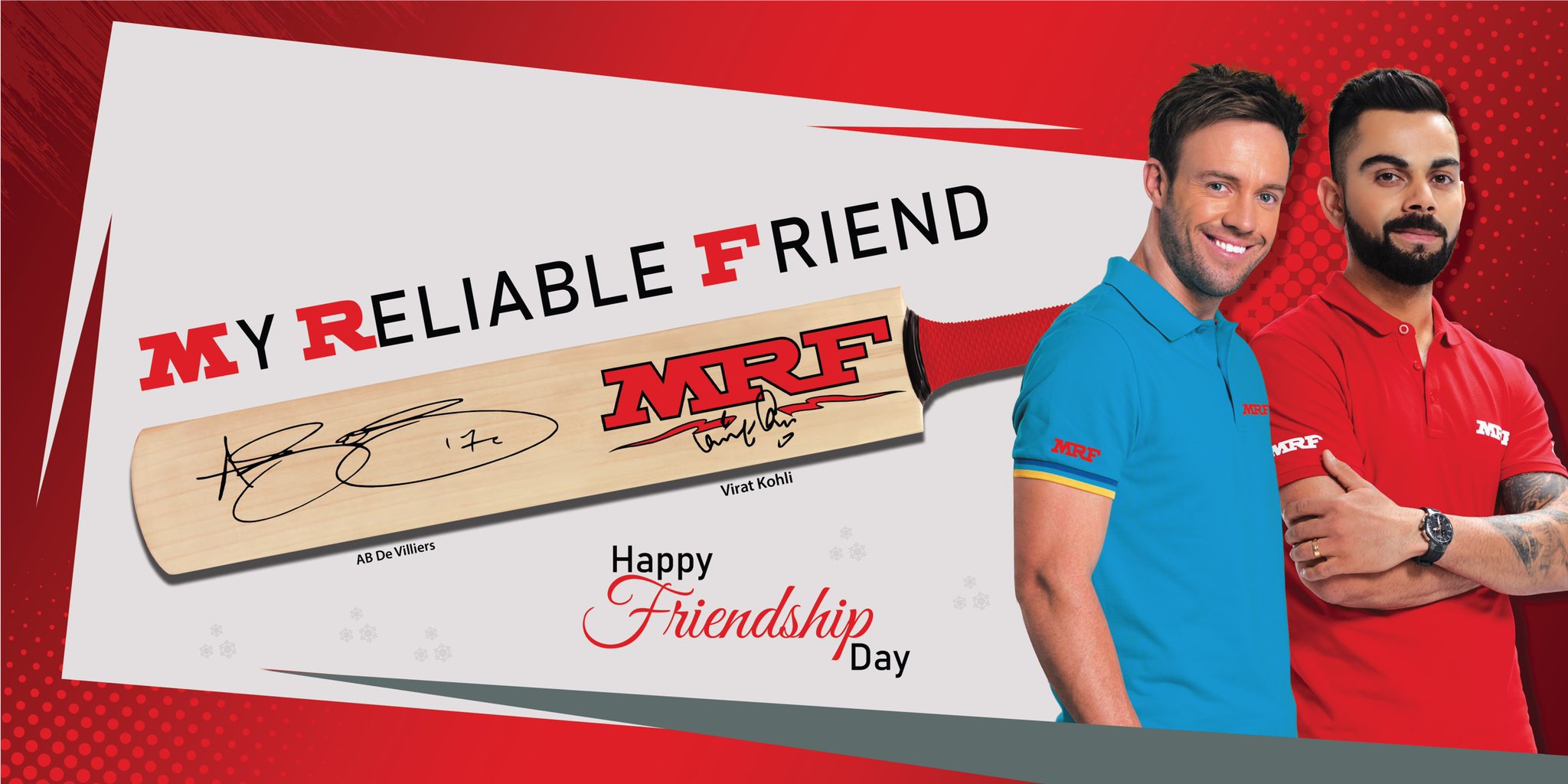 Happy #internationalworldfriendshipday , nothing better than a reliable friend👌 @MRFWorldwide #friendshipday
BOKKE!!!!!!!!!!!!!!!!!!!!!!!!!!!
@UsherKomugisha Tears in my eyes👏so special
Eid Mubarak. Wishing everyone a happy and blessed Eid.
@Louis57TM @TheOpen @collin_morikawa Legend Louis!
@MarcusRashford @England Respect!
Our prayers go out to all affected by the terrible violence in SA🙏please stay safe people. No better time to try and stick together as a nation and let the greater good overshadow the darkness.
Markram and de Kock together at the crease really excites me. And now, SA for the win.. by 20 runs. Best seamers in the world with a very underrated spin attack.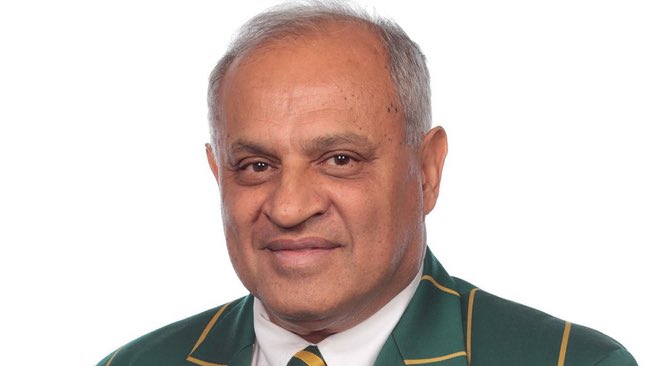 Incredibly saddened by the news of the passing of Goolam Rajah. There are no words to describe what he meant to me in my life. I will miss you Gools, everyone who knew you will miss you. The world is poorer with you not here. Thoughts and prayers with the entire fam 🙏❤️
Just became a big Viktor Hovland fan. I love seeing humility in Sport, and then Martin Kaymer waiting to congratulate him tells a story about the man too. A heartwarming moment amidst another South African lockdown. Stay safe people #europeantour #BMWInternationalOpen
It was a pleasure watching the Test Championship final and I feel both teams did incredibly well to promote the format for what it really is, the ultimate test! Congrats @newzealandcrick with the win. Hard lines India, but I know @imVkohli and his men will bounce back.
Really enjoyed sharing everything I have learnt over the years, also what works for me and what not, and plenty more. Hope you guys enjoy it and find it beneficial👍
@LdnCricketTrust @Middlesex_CCC @MiddlesexCB @OnlineHarrow @englandcricket @harrow_council Great to see schools and clubs working together! My first NFT is live and up for Auction on Momint - only 3 editions available. Head here to sign up: Announcing an NFT launch today, in collaboration with Momint - the first South African NFT platform. The auction will start at 14:00 SA time on May 3, with all proceeds going to charity. Sign up here to get involved:
@chawla_yash @IkpreetS @RCBTweets @imVkohli @IPL @ChuckersPie @PunjabKingsIPL @ChennaiIPL @IPLFantasy @DelhiCapitals Very cool! Thank u
@msdhoni Definitely prefer you bowling than keeping, new role? 😉 #TeamHaiTohMazaaHai
We know whom to call when we need a few extra runs! 👀 @usainbolt @pumacricket
@usainbolt @imVkohli @pumacricket @RCBTweets We know whom to call when we need a few extra runs! 👀 @usainbolt @pumacricket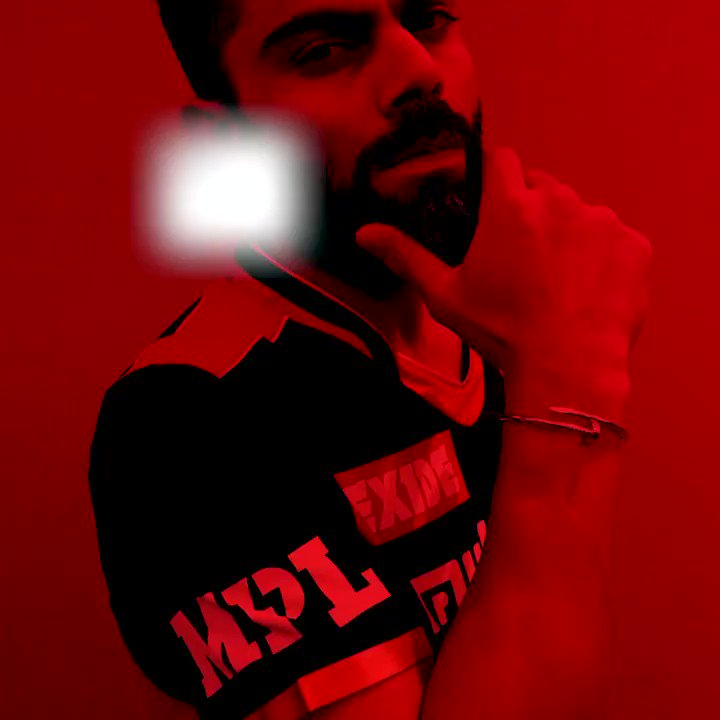 Good to see you at the finish line @pumacricket. Here's to being our newest member! @RCBTweets
@imVkohli Let's race tomorrow to find out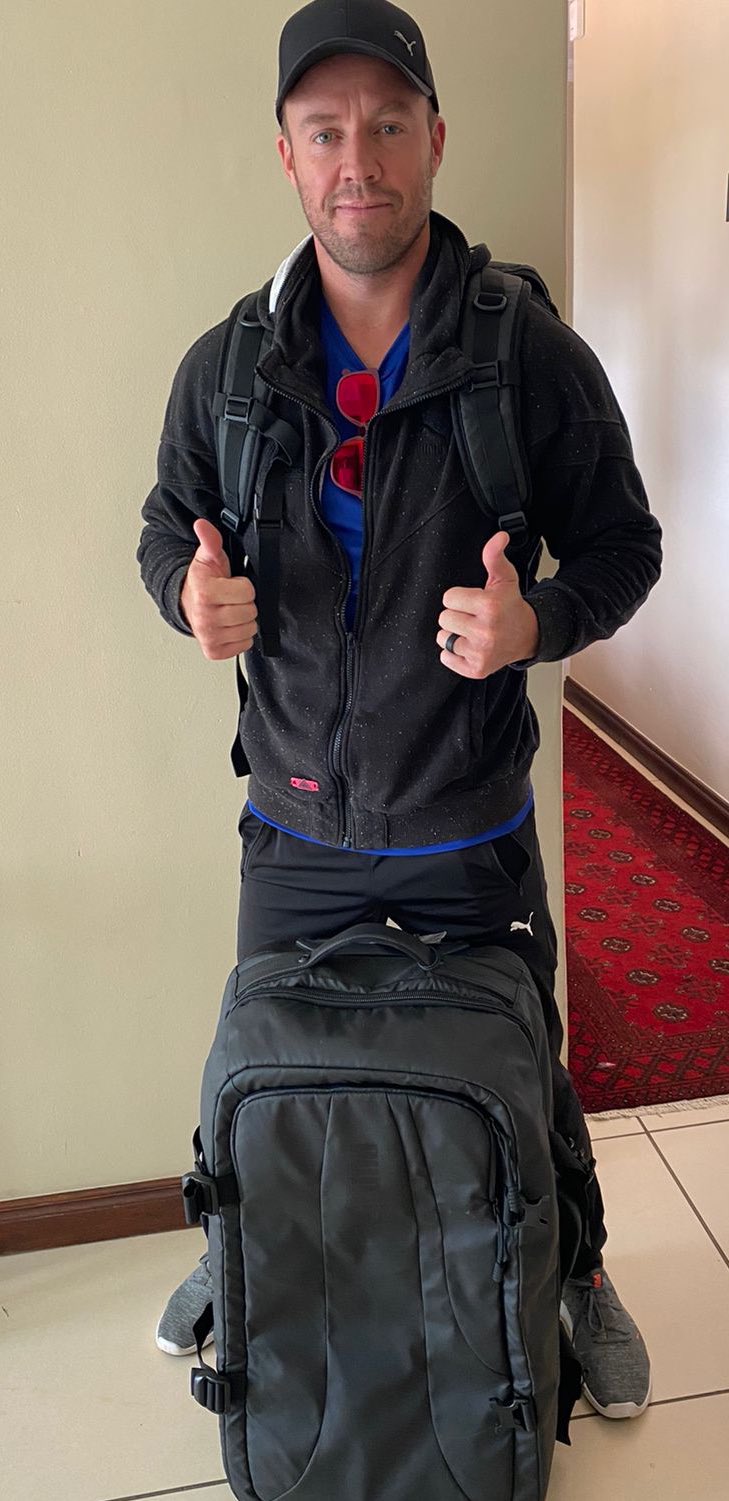 @imVkohli Loving the form @imVkohli .. I'm all packed to join the team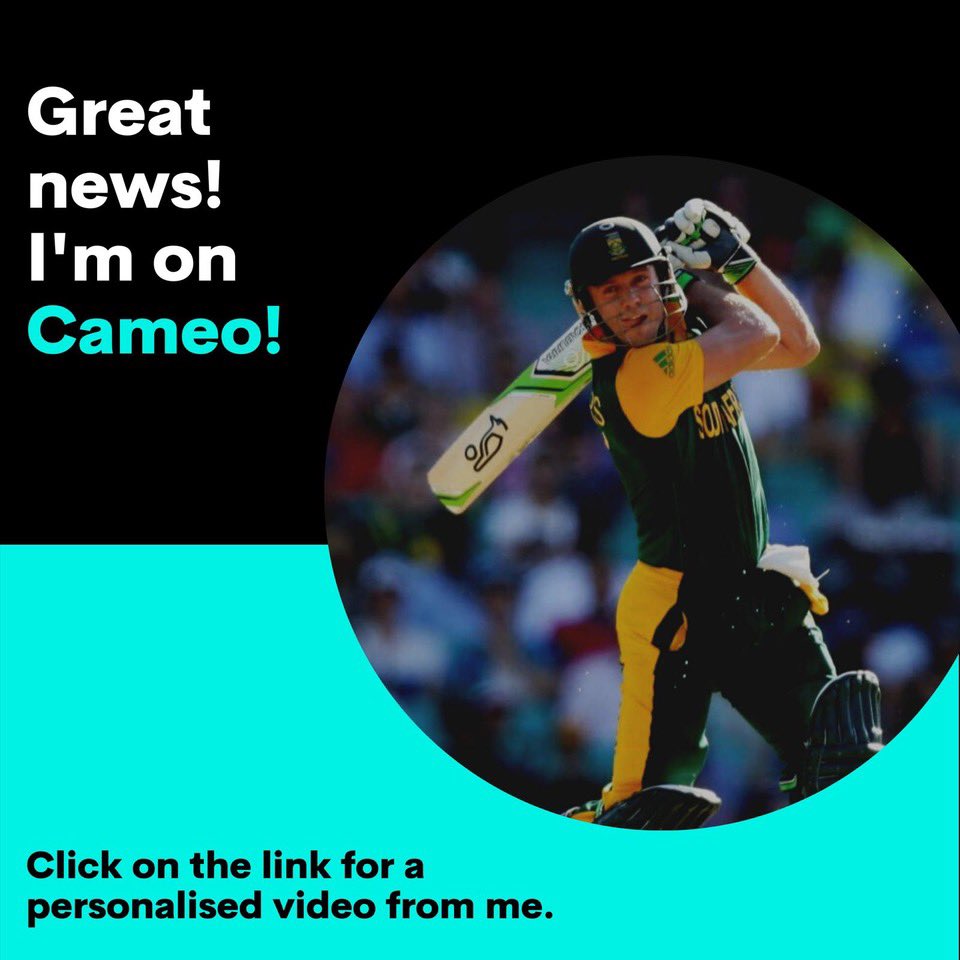 I finally joined the Cameo team! Go to https://t.co/WEjHx48Ny1 for personalised video requests from me. The link is in my Bio too. All of my proceeds will end up in the hands of people in need. Excited to connect with you👍