@LdnCricketTrust @Middlesex_CCC @MiddlesexCB @OnlineHarrow @englandcricket @harrow_council Great to see schools and clubs working together! My first NFT is live and up for Auction on Momint - only 3 editions available. Head here to sign up: Announcing an NFT launch today, in collaboration with Momint - the first South African NFT platform. The auction will start at 14:00 SA time on May 3, with all proceeds going to charity. Sign up here to get involved:
@chawla_yash @IkpreetS @RCBTweets @imVkohli @IPL @ChuckersPie @PunjabKingsIPL @ChennaiIPL @IPLFantasy @DelhiCapitals Very cool! Thank u
@msdhoni Definitely prefer you bowling than keeping, new role? 😉 #TeamHaiTohMazaaHai
We know whom to call when we need a few extra runs! 👀 @usainbolt @pumacricket
@usainbolt @imVkohli @pumacricket @RCBTweets We know whom to call when we need a few extra runs! 👀 @usainbolt @pumacricket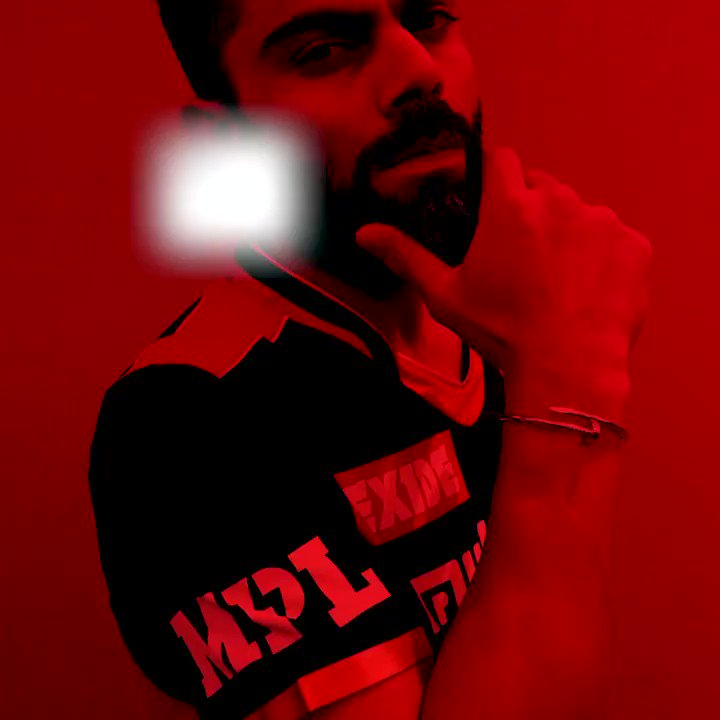 Good to see you at the finish line @pumacricket. Here's to being our newest member! @RCBTweets
@imVkohli Let's race tomorrow to find out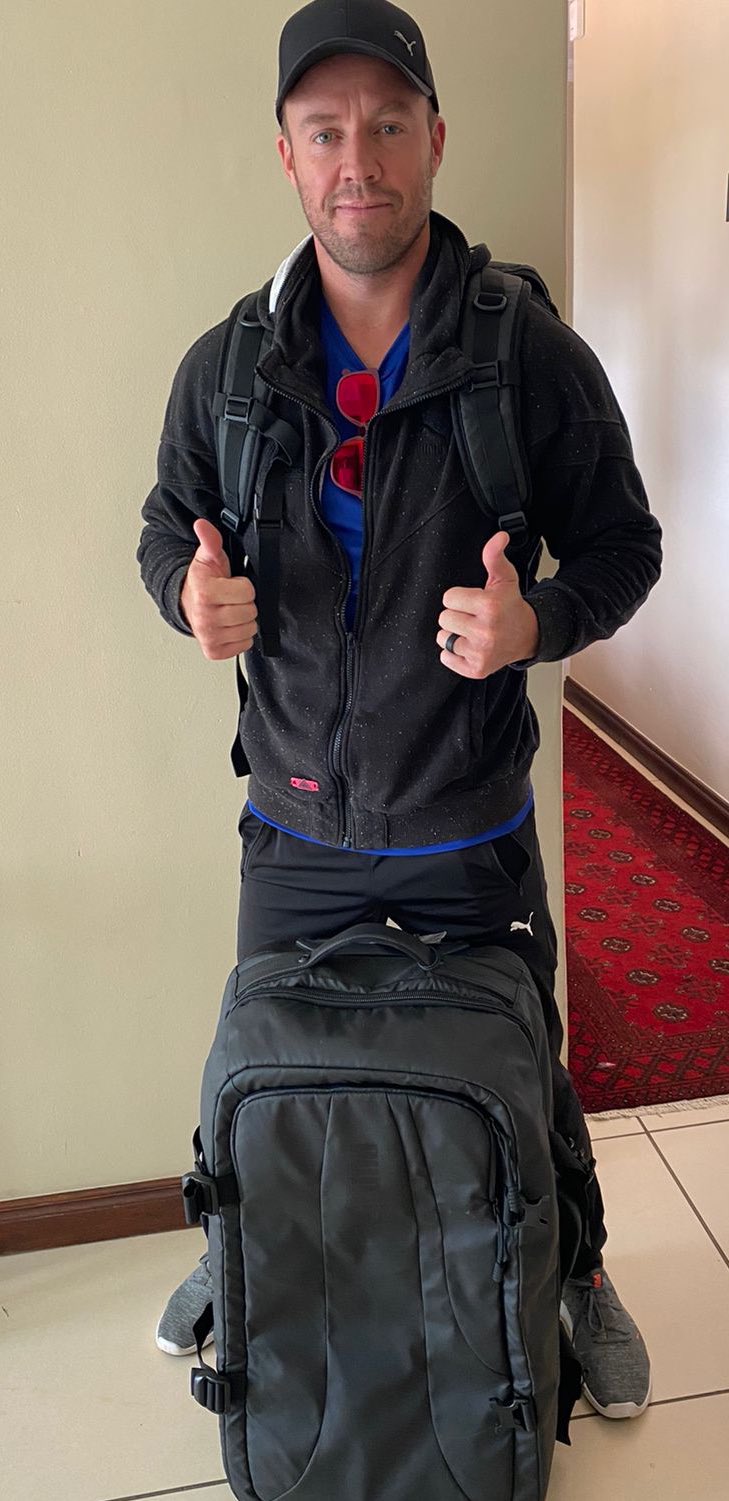 @imVkohli Loving the form @imVkohli .. I'm all packed to join the team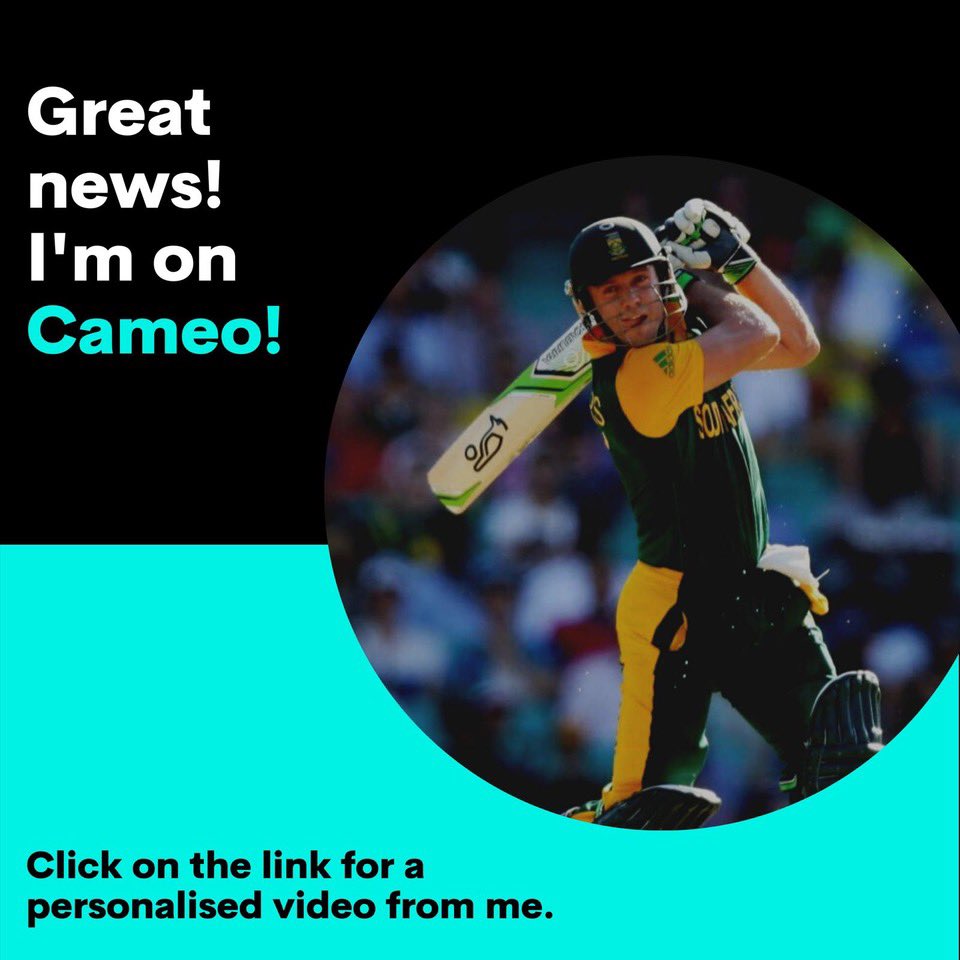 I finally joined the Cameo team! Go to https://t.co/WEjHx48Ny1 for personalised video requests from me. The link is in my Bio too. All of my proceeds will end up in the hands of people in need. Excited to connect with you👍
@MdpMinx22 Julle girls is amazing👏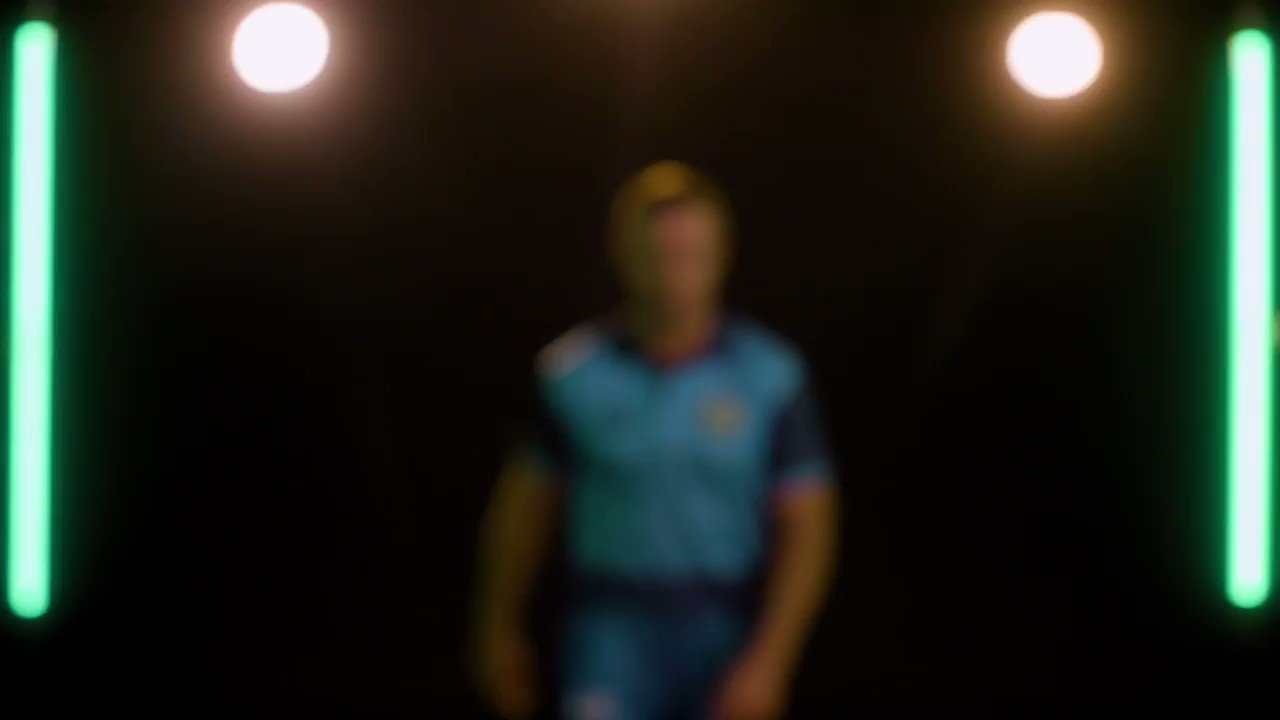 Want to join the 180,000 amateur cricketers now playing Last Man Stands? 🏏 Sign up now at https://t.co/kRCe15E9Qc #ABdeVilliers #T20 #lastmanstands #T20cricket
@ProteasWomen making us proud! Keep going @SuneLuus and team💪
Kohli's leadership this test match allowed young guns like Axar, Rishabh and Washie to play with freedom and dominate the game. It takes a special leader to elevate other players around them through body language and passion when their personal performance has been down.

Cricket 🏏 It's Anybody's Game! https://t.co/kRCe15E9Qc Proud to be the 1st global ambassador of @LastManStands, the world's largest amateur T20 league. Join the 180k cricketers now enjoying the 🌎 rankings, live streaming & real-time highlights. #Its_Anybodys_Game #T20 #ABdV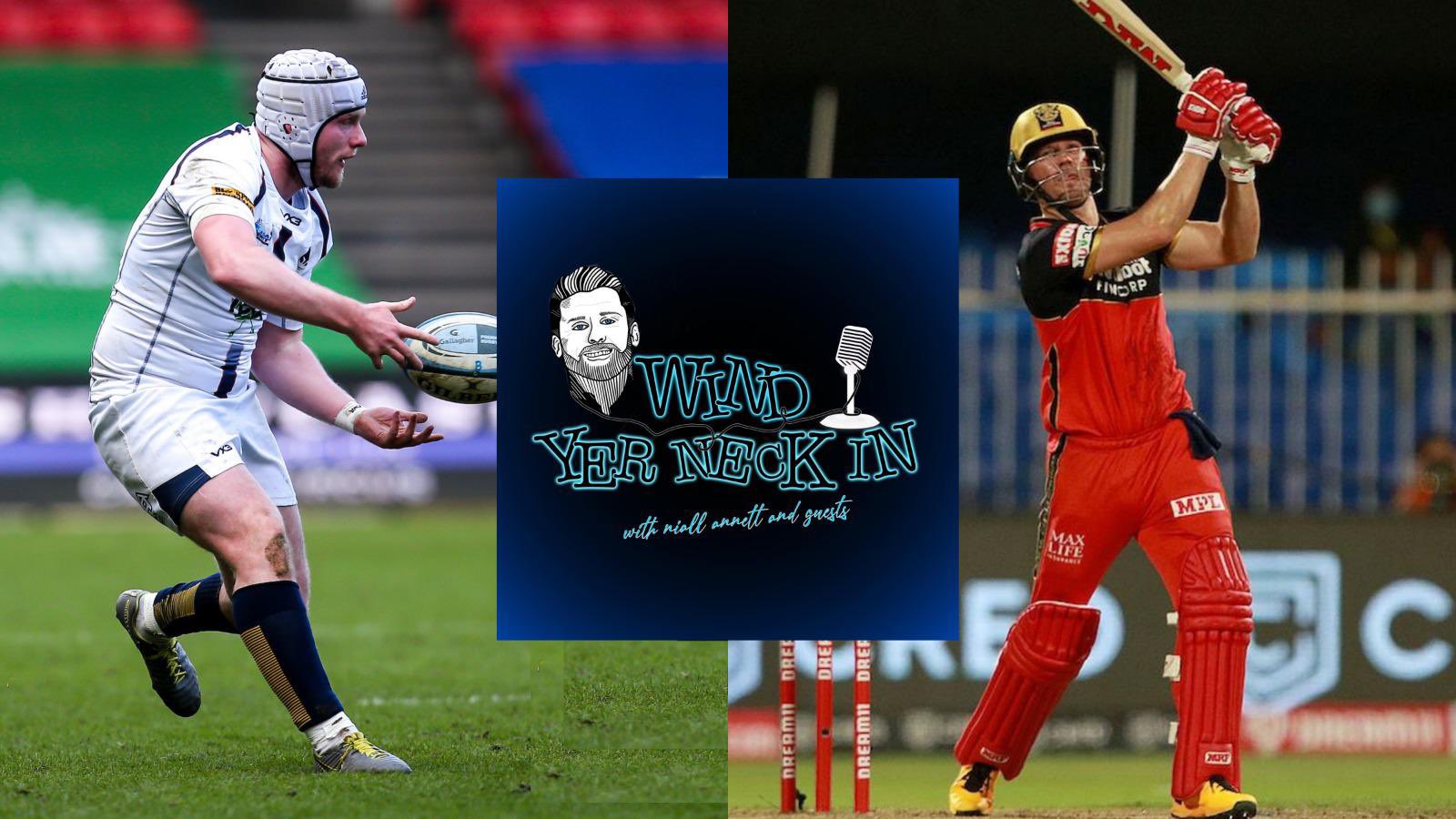 Enjoyed chatting to @NiallAnnett2 on his podcast @WindYerNeck_In. Follow him for insight into high performance; the link in his bio takes you to the episode.
Did not expect anything less from the boys @OfficialCSA Come on guys, big push.
@AlviroPetersen @Luthando022 @NatalieGermanos @KassNaidoo @ntsabomluleki @robertmarawa @ThabisoMosia @JontyRhodes8 @tbavuma10 👏
Congrats @TheRealPCB . Well played. In my humble opinion, @OfficialCSA will bounce back!
Just posted a photo @ South Africa
Great to see the @OfficialCSA in Pakistan again. A special place to tour and a good Cricketing challenge too. All the best gents 💪
@TahirKhattakk @babarazam258 Very special @babarazam258 . All the best. Great to be watching Cricket in Pakistan again!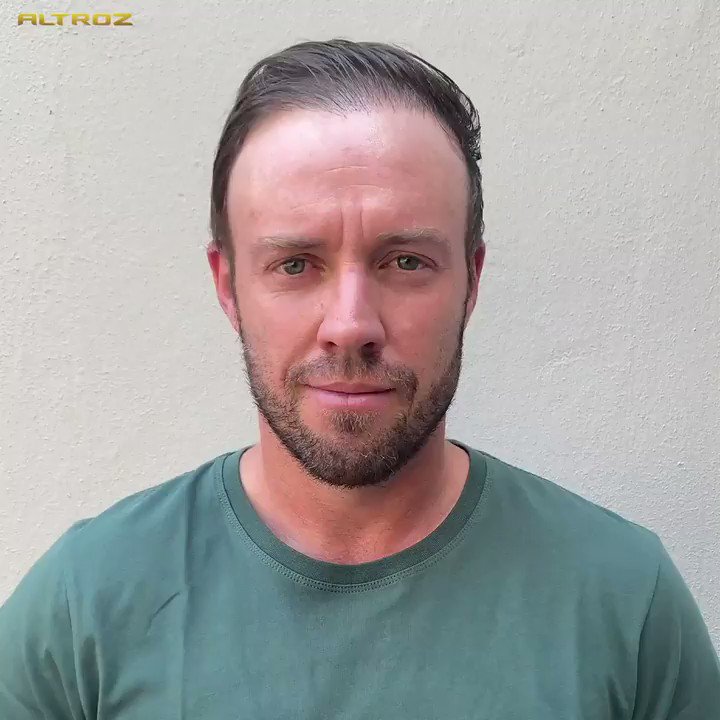 When on the field, you always need to be turbocharged. To enjoy turbocharged drives on the road, there's the ALTROZ i-Turbo. @tatamotors_cars Book yours now and get turbocharged! #AltroziTurbo #Altroz #TataMotors
What a Test match! The depth of Indian Cricket is scary. @RishabhPant17 , sweet number 17. Well played young man. #testcricket at its very best
RIP Jackers #robinjackman
@WisdenIndia 😀👌👌👌👌@imVkohli
Just posted a photo @ Pretoria, South Africa