And thanks to you the world saw the film .. you were the Knight in shining armor Chief. 🙏🙏👍👍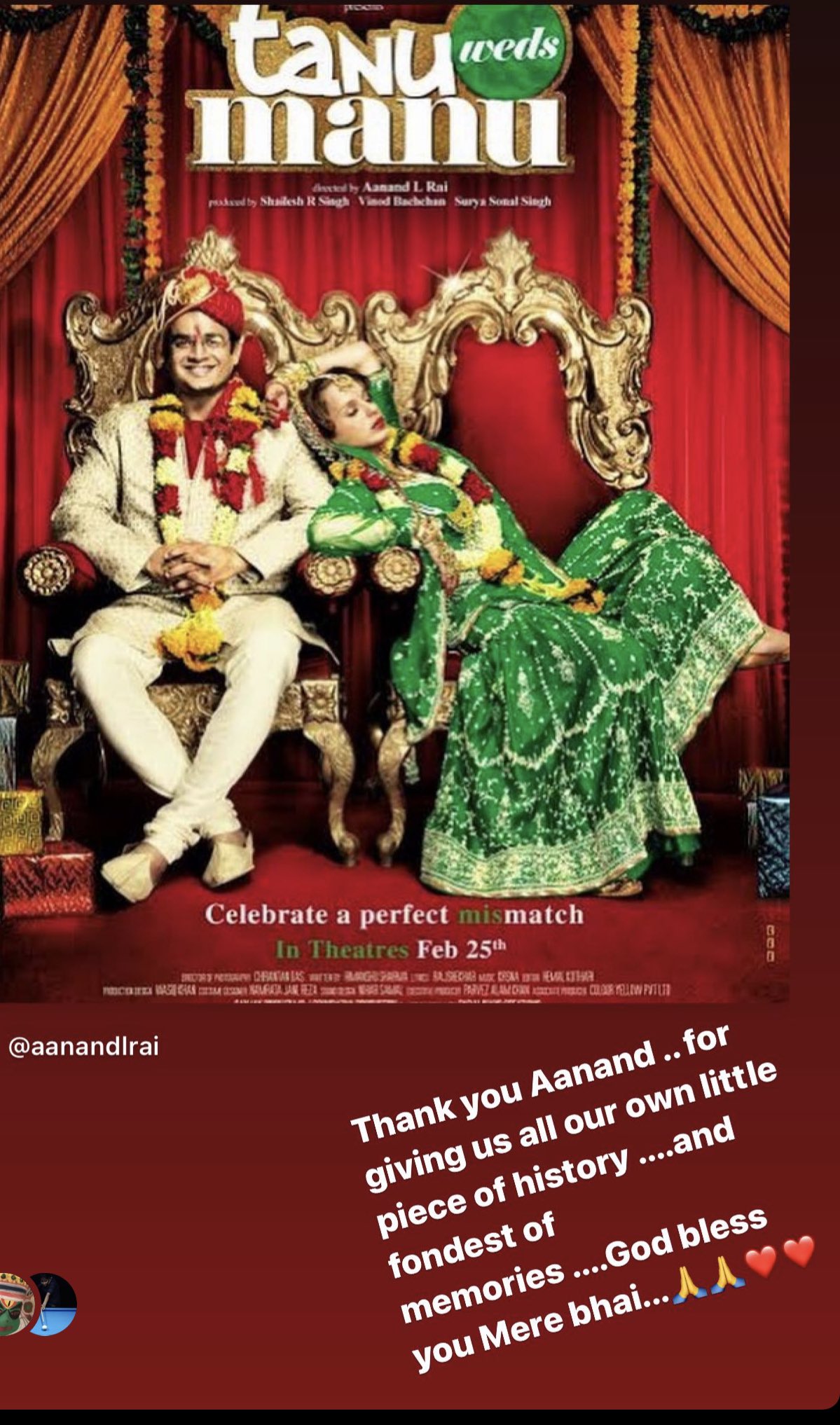 @aanandlrai @KanganaTeam @vikramix @Viacom18Studios Thank YOU ALL SOO SOO MUCH for this awesome piece of history .. Will cherish this for the rest of my life . ❤️❤️🙏🙏🙏#10yearsoftanuwedsmanu.
Retweeted: He is 3yo Angad Sharma who is a fan of Police. During the walk, he daily wishes Police at Sec-20 checkpoint Noida. On his birthday his mother requested to police to celebrate his birthday. Policemen agreed & came with gift. @arunbothra @ipskabra @ActorMadhavan @DrKumarVishwas
Oh yeah 😃😃my friends in here are the best... we spread only ❤️ and positivity.
I am very sure they do.. in fact better men are there all around . ❤️🙏
@ActorMadhavan Sir can you please help us amplify Duke's adoption appeal🙏 #AdoptDontShop
R Madhavan opens up about the 'scariest thing he has ever done'.. ❤️❤️❤️🙏🙏
#Maara @ActorMadhavan sir😍 Yaaru en sonnalum #maddy maddy dhan pakka sir Neega sirichikitee epovume dei dei aazhaga soluviga paruga🥰 unmaiyala romba kastama iruku sir unga kuda paazhaga irukuradhu Enaku adha vaipu vaarala Nee aadha sirichipudu yellarium santhosam paduthuga🎊
@ActorMadhavan @ShraddhaSrinath Maara took me through a range of emotions! An absolute delight. My regards to all the actors, the people behind the scenes, the crew, and to everyone who made this movie happen. Waiting to make my mum watch it.
@sarkar_av @Surajit_87 Thank you for your concern brother but honestly nobody's bullying me. ❤️❤️❤️🙏They're all just showing the love and congratulating me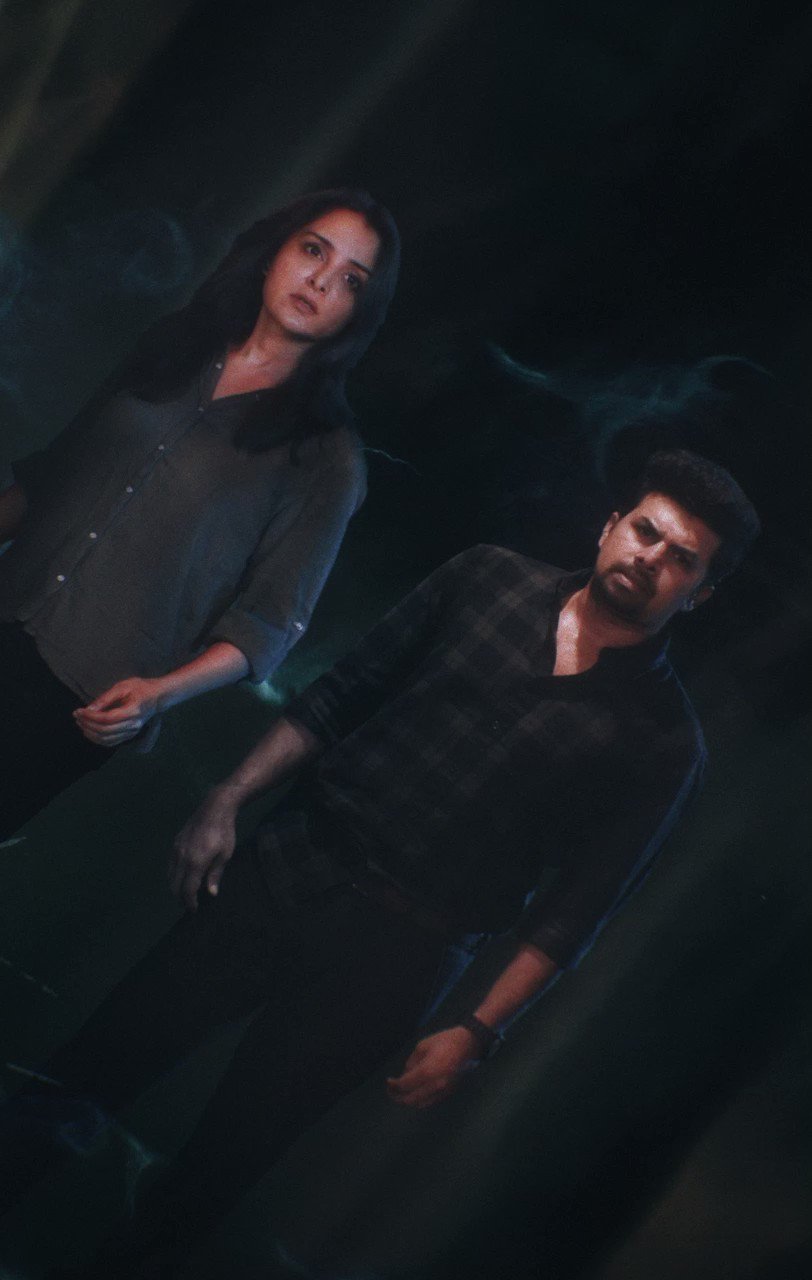 Presenting @chathurmukhammovie first look motion poster 📲 Stay tuned for Malayalam cinema's first techno horror project 📲 starring #ManjuWarrier #ChathurMukham 👍👍All the very best folks .
You are too kind Chief.. Gods grace and so happy and grateful to have you in my life .❤️❤️🙏
Thank you for that wonderful experience and memory Mam. It will remain as one of my fondest memories ..🙏🙏❤️
Who is this maha guru.🙏🙏🙏🙏❤️❤️❤️
@GhibranOfficial @RadioMirchi @Kavithamarai @ActorMadhavan @dhilip2488 @ShrutiNallappa @pramodfilmsnew You deserve more bro ♥️😍 Maara is one of the finest musical album in recent times👌👍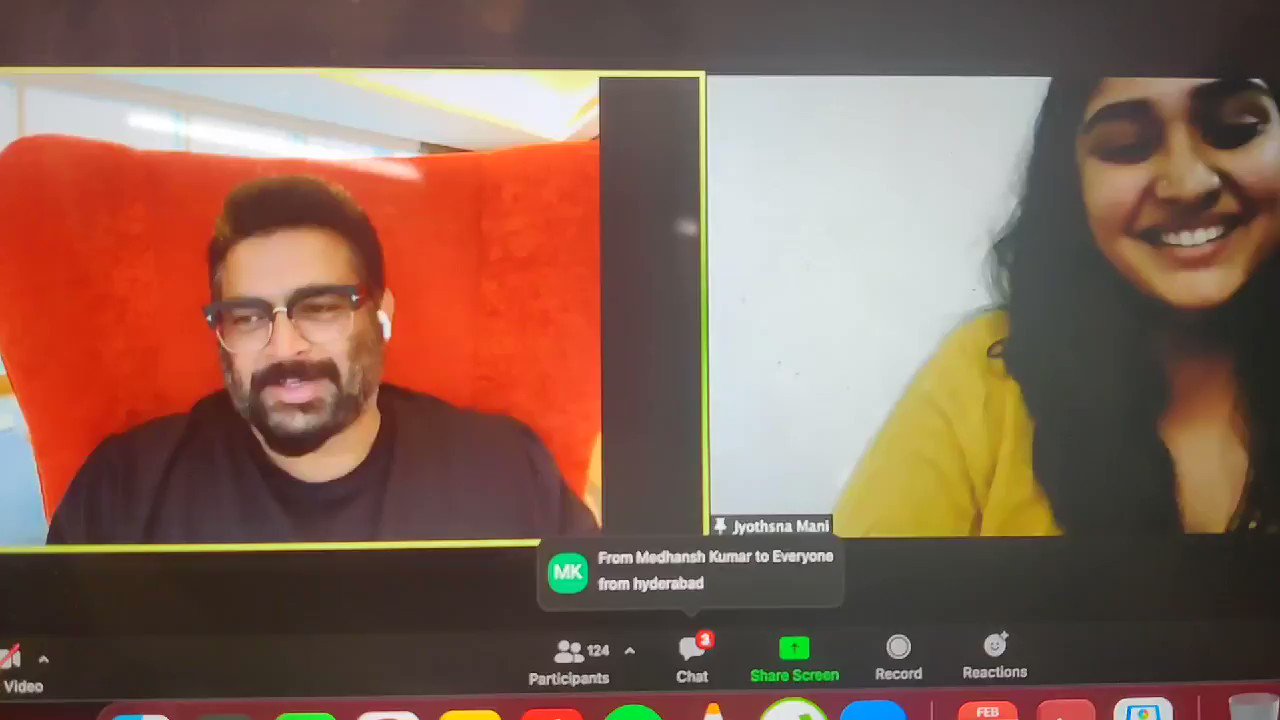 RT @FilmCompanion: @ActorMadhavan on directing and acting in #Rocketry
That was so very overwhelming. Thank you so very much guys. Made my day and my month.❤️❤️❤️🙏🙏
How very kind of you . Tganksssss❤️❤️🙏
GOING LIVE IN 1 min folks .🙏🙏❤️❤️❤️❤️
So very very true sir. ❤️❤️❤️🙏🙏🙏🚀🚀🚀🚀