#ManOfFusion coming soon.. https://t.co/C9zrUYmJQH @vsp_productions @lramachandran @vijayabalaji26 @egalaivan5 @proyuvraaj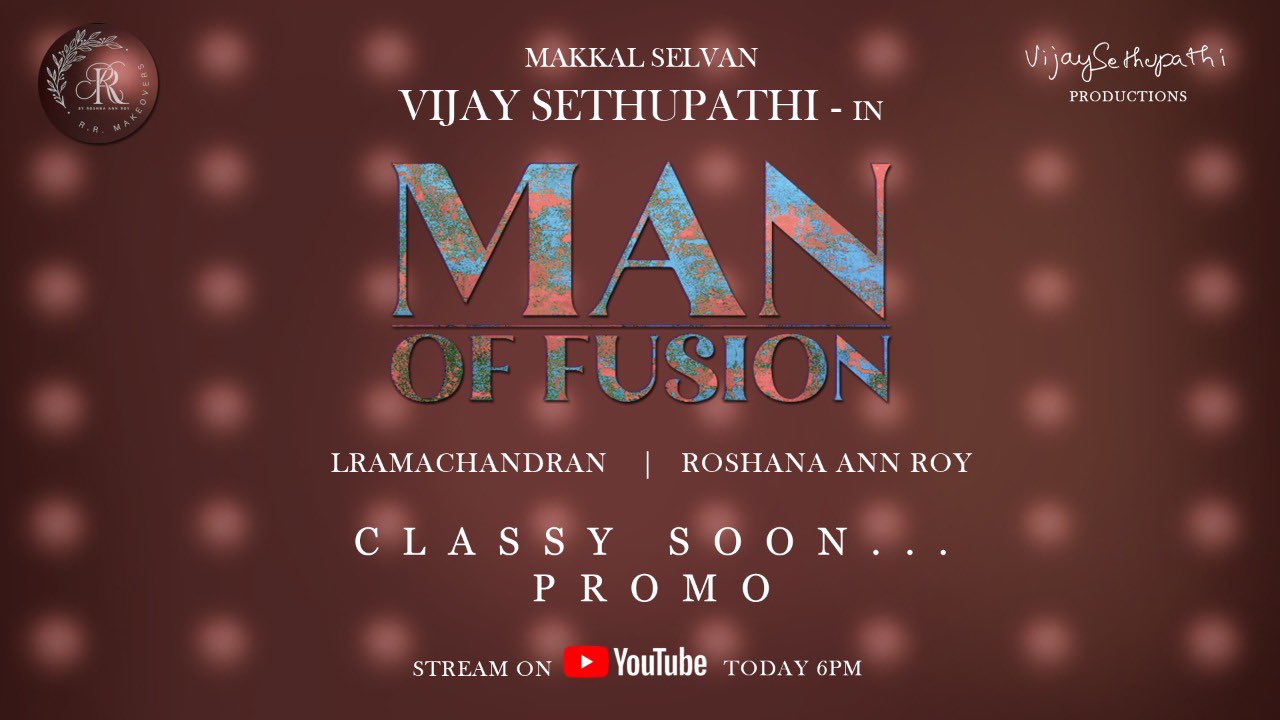 #ManOfFusion promo today at 6pm. @vsp_productions @lramachandran @Vijayabalai26 @egalaivan5 @proyuvraaj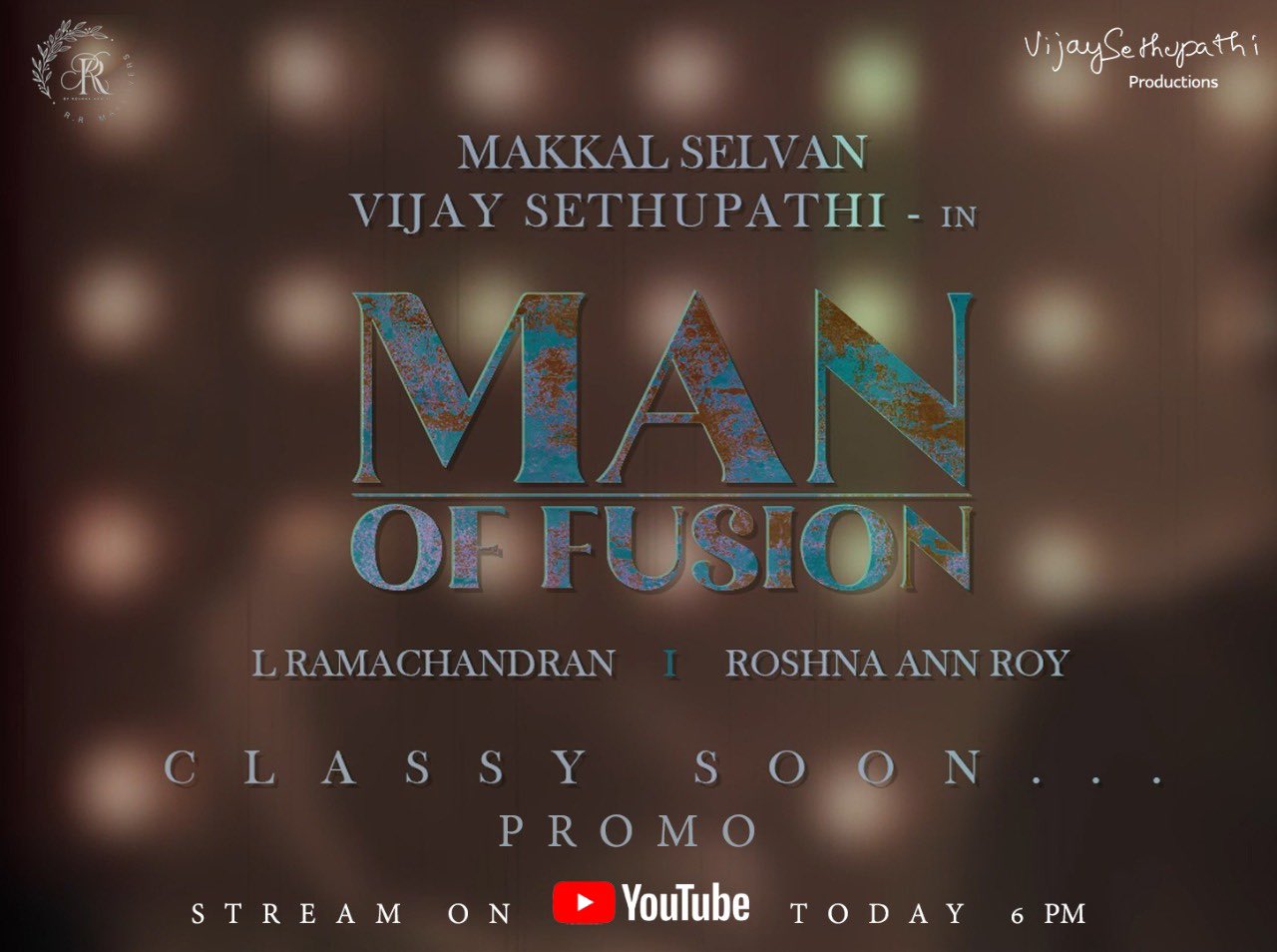 #ManOfFusion promo today at 6pm. @vsp_productions @lramachandran @Vijayabalai26 @egalaivan5 @proyuvraaj
Happy to launch the first single #PattuRosa from #TheethumNandrum. https://t.co/CBoyfwfDyv @Aparnabala2 @Rasu_ranjith @CSathyaOfficial @lijomol_jose @NHSilverScreen @HCharlesimman @Kavin_raj15 @MuthamilRms @Rockfortent @NewMusicIndia @proyuvraaj
சிறப்பு வாழ்த்துகள் @DirectorGokul சார் ♥️ https://t.co/G3lq94efHB #அன்பிற்கினியாள் #AnbirkiniyalTrailer
Thank you Sir ☺️ Love you sir 🥰
and Vijay Sethupathy the heart of Mumbaiker 😀
1 Million + Views for #YaazhaYaazha from #Laabam 🎶❤️ Watch - https://t.co/YiFceSpbNX An @immancomposer musical @shrutihaasan #SPJhananathan @ramji_ragebe1 @vsp_productions @thilak_ramesh @KalaiActor @7CsPvtPte @Aaru_Dir @yogeshdir @YugabhaarathiYb @LahariMusic @proyuvraaj
Vaalthukal da @Adhikravi #BagheeraTeaser ▶️ https://t.co/Ny3D8UEQmm @PDdancing @RVBharathan @AmyraDastur93 @nambessan_ramya @jan_iyer @SGayathrie @ssakshiagarwal @selvakumarskdop @AntonyLRuben @Ganesan_sekar_ @NjSatz @DoneChannel1 @thinkmusicindia @CtcMediaboy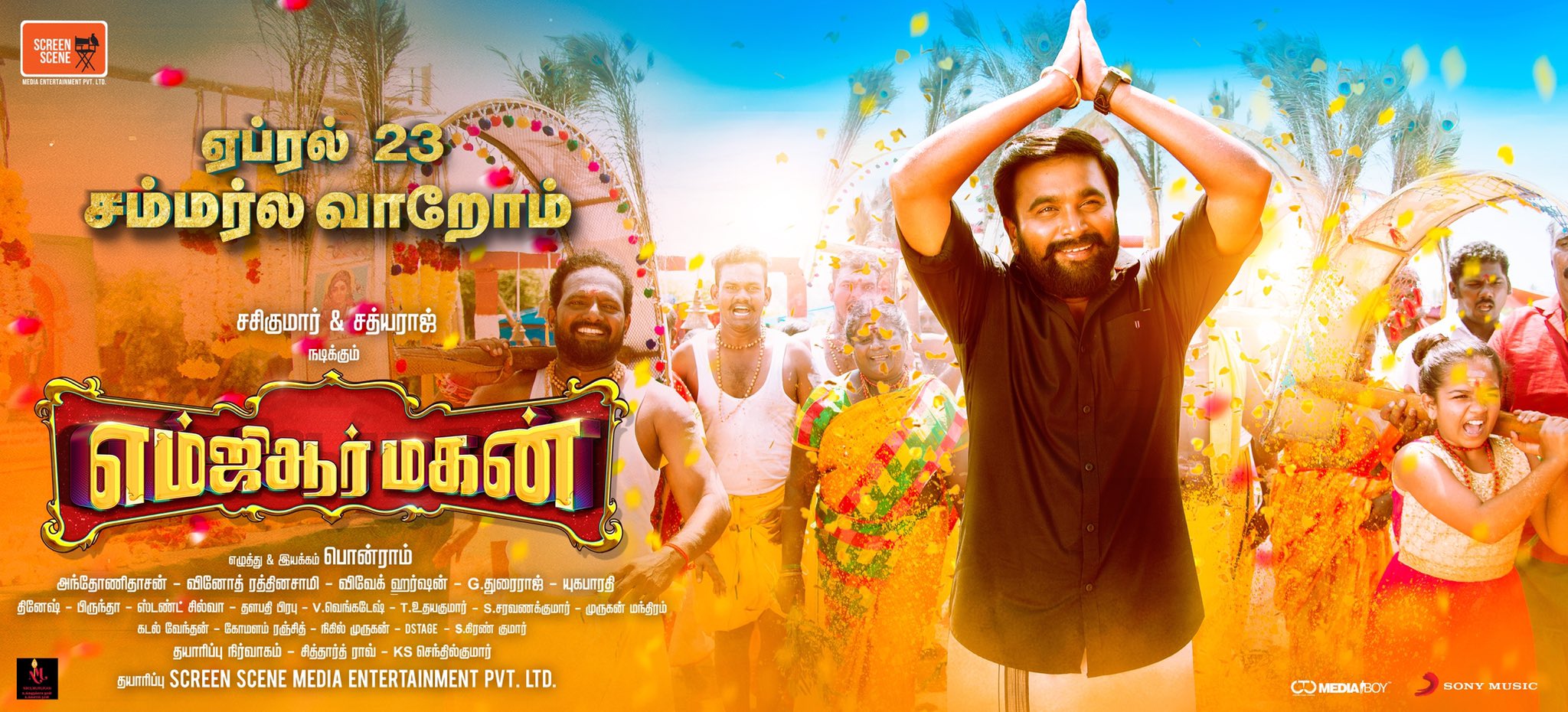 Happy to share #Porattamillaamal lyric video From #Sangathalaivan . Congrats team. https://t.co/0Ydq9UeBBA @thondankani @actorramya @VetriMaaran @robert_sargunam @Manimar20848351 @GrassRootFilmCo @vikramanand13 @RIAZtheboss @divomovies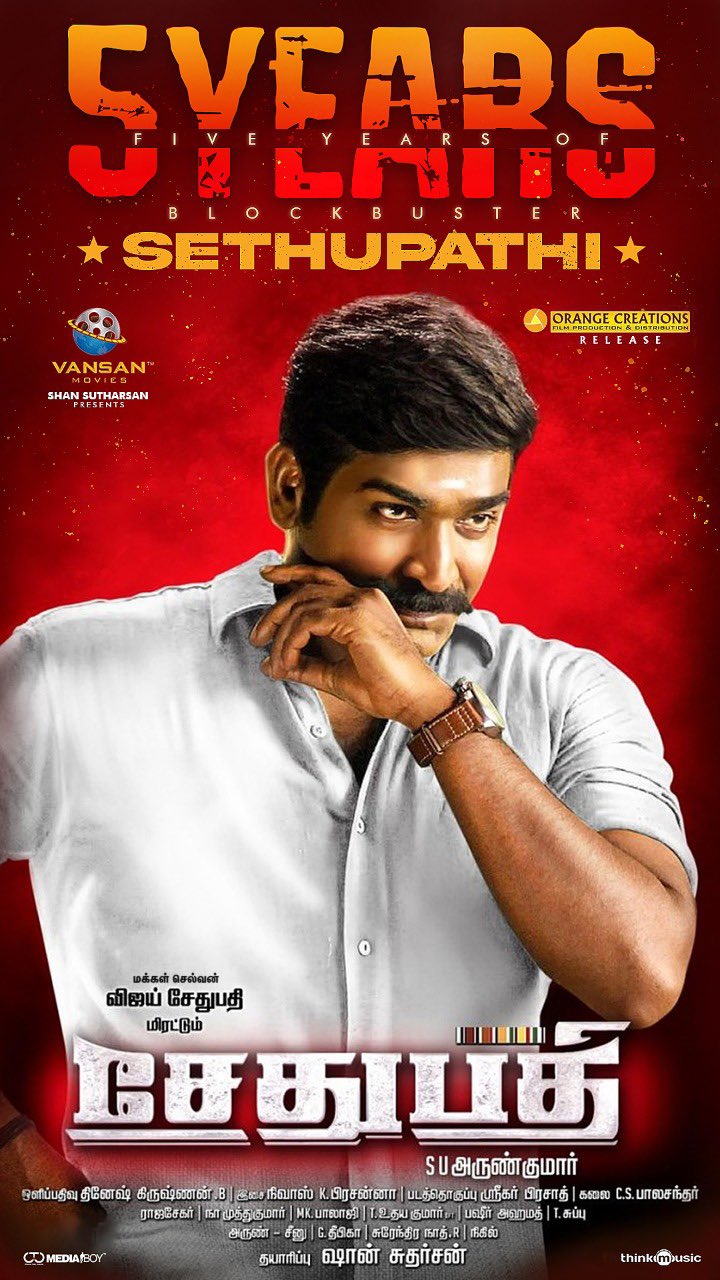 #Sethupathi ☺️ #SUArunKumar @nambessan_ramya @dineshkrishnanb @nivaskprasanna @VANSANMOVIES @linga_offcl @thinkmusicindia #5YrsOfSuperHitSethupathi
#YaazhaYaazha the first single from #Laabam is here 🎶 https://t.co/YiFceSGMFv An @immancomposer musical 🎵 @shrutihaasan #SPJhananathan @ramji_ragebe1 @vsp_productions @7CsPvtPte @Aaru_Dir @yogeshdir @YugabhaarathiYb @LahariMusic @proyuvraaj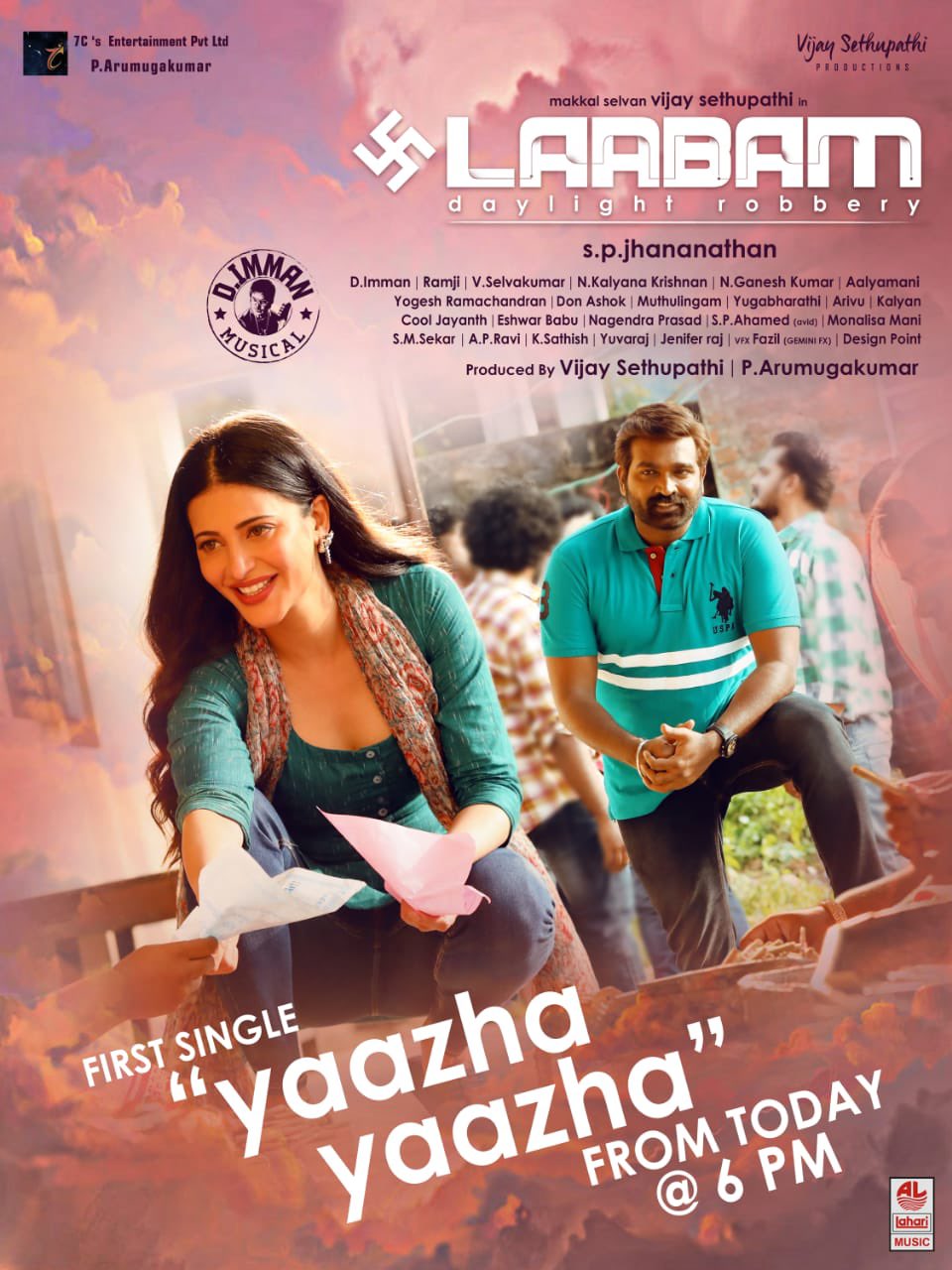 #YaazhaYaazha the first single from #Laabam will be out today at 6 PM. An @immancomposer musical @shrutihaasan #SPJhananathan @ramji_ragebe1 @vsp_productions @7CsPvtPte @Aaru_Dir @yogeshdir @YugabhaarathiYb @LahariMusic @proyuvraaj
#RenduKaadhal streaming now. #KaathuVaakulaRenduKaadhal https://t.co/TeP4kYoO8u @VigneshShivN #Nayanthara @Samanthaprabhu2 @anirudhofficial @sreekar_prasad @KVijayKartik @Rowdy_Pictures @7screenstudio @SonyMusicSouth @DoneChannel1 @proyuvraaj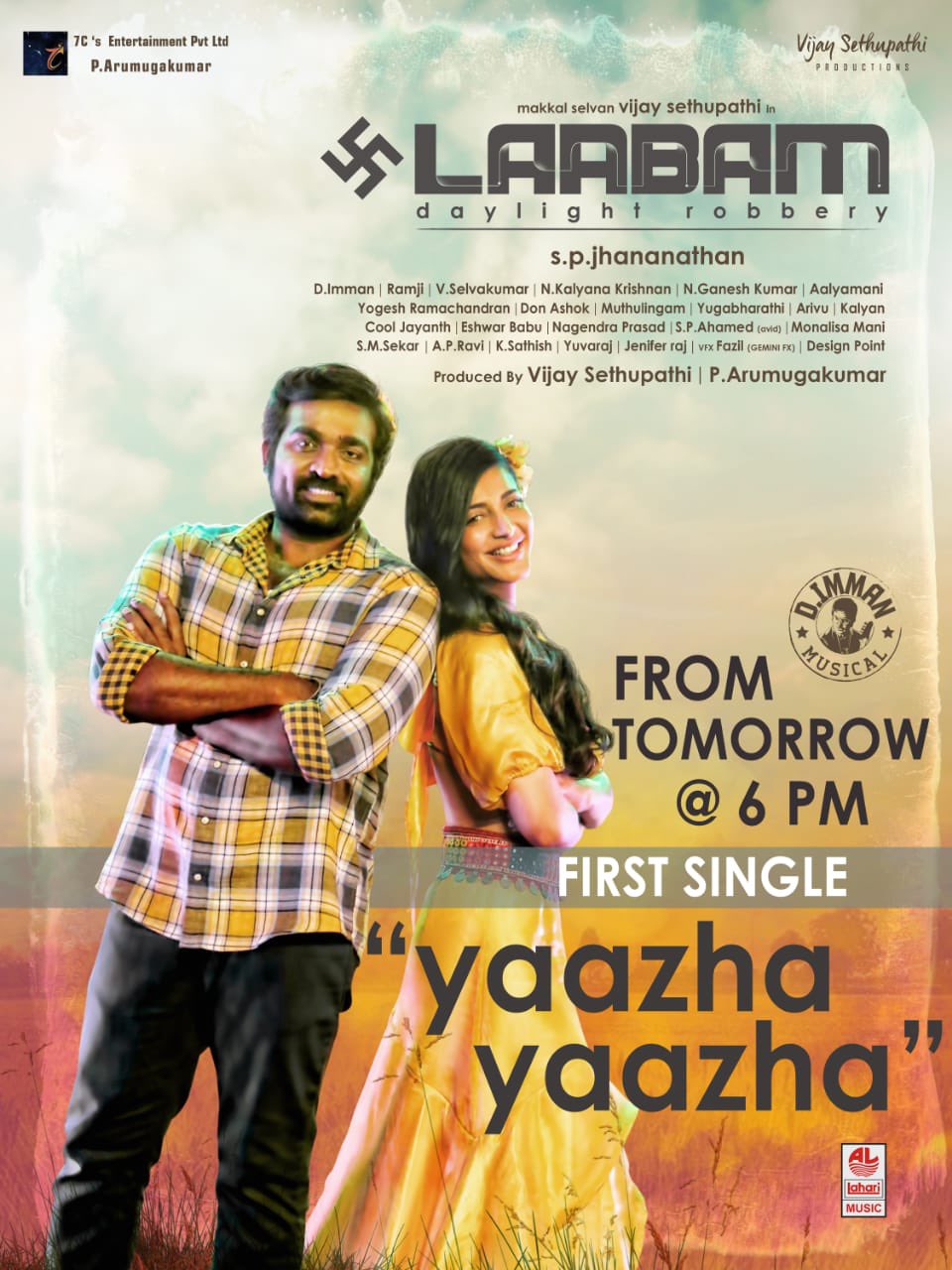 #YaazhaYaazha the first single from #Laabam will be out tomorrow at 6 PM 💞 An @immancomposer musical @YugabhaarathiYb Lyrical @shrutihaasan #SPJhananathan @ramji_ragebe1 @vsp_productions @7CsPvtPte @Aaru_Dir @yogeshdir @LahariMusic @proyuvraaj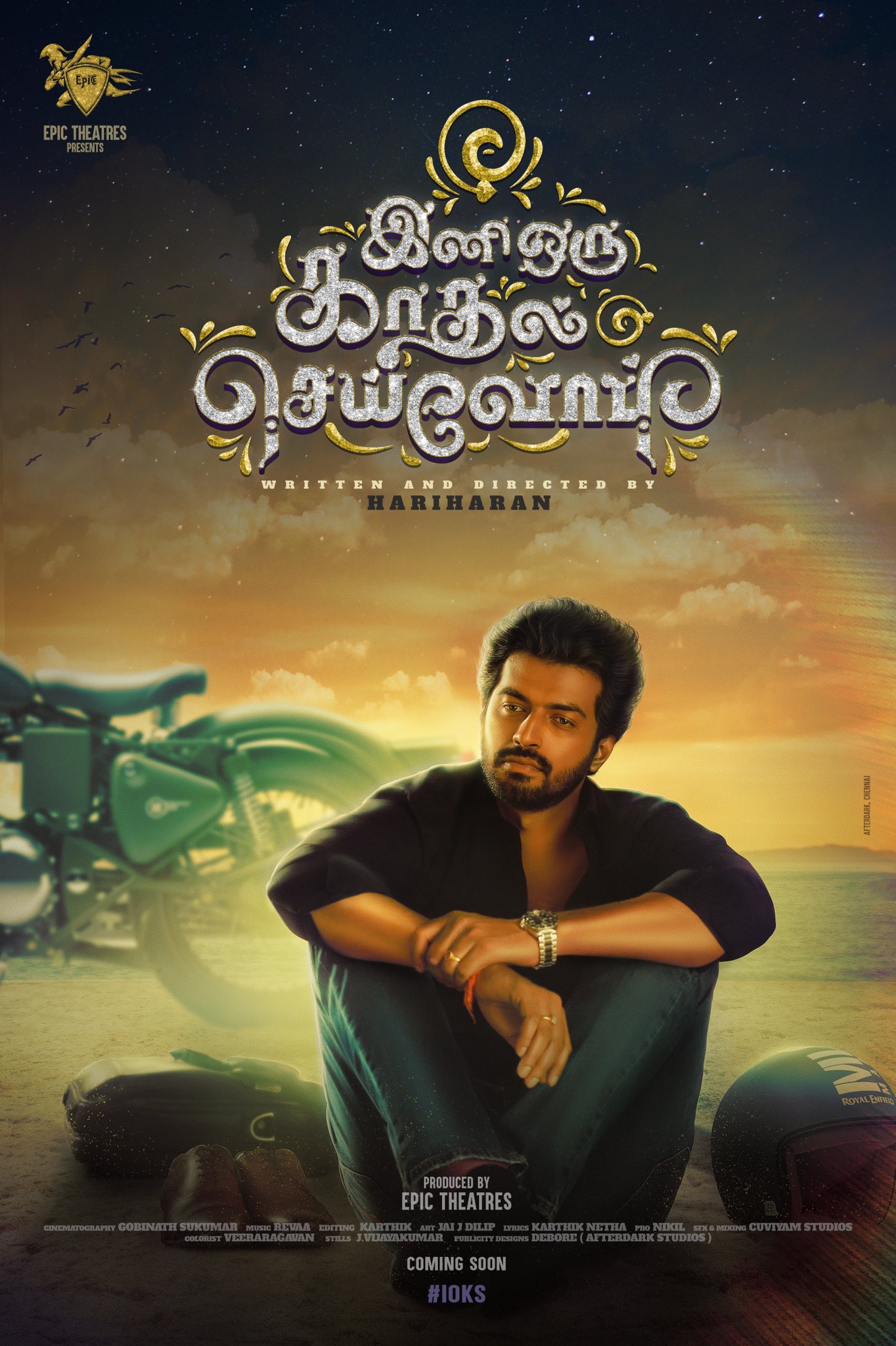 Happy to share #IniOruKadhalSeivom first look poster. Congrats team 💐 #EpicTheatres #Hariharan @ajay_balakrshna @officialsuveta @seenudirector @rameshmaya10 @jaidilipj @revaamusic @lyricist_kN @cuviyam @Jvijayan6 @Nandinithennar1 @onlynikil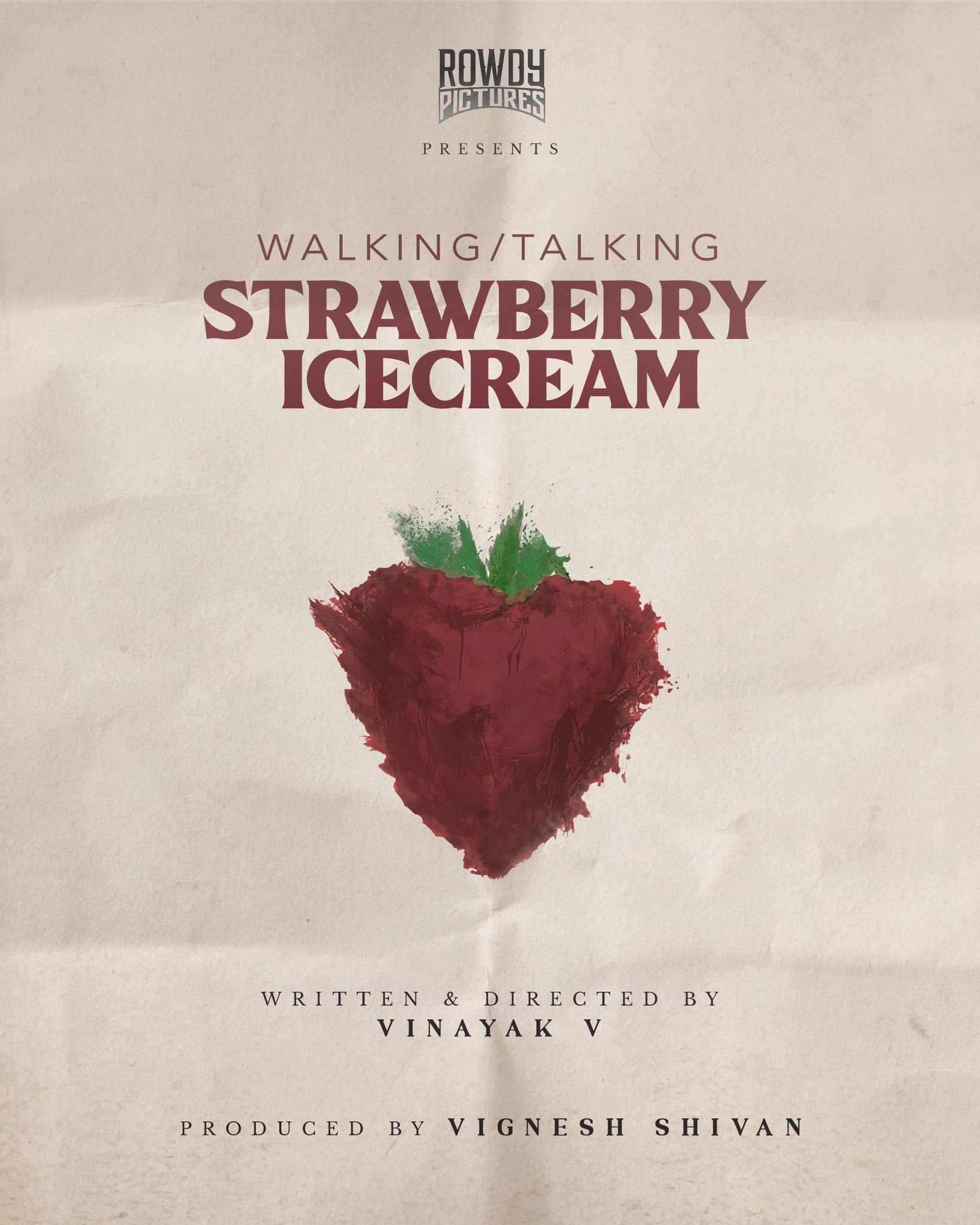 Happy to share #WalkingTalkingStrawberryIceCream Title look. @vinayakv_ directed by Produced by @Rowdy_Pictures @vigneshShivn #Nayanthara Congrats team #WTSI ☺️
#YaazhaYaazha the first single from #Labaam is dropping on Feb 17th at 6 PM 🥁 Glimpse: https://t.co/9ChJCpMuUZ A @immancomposer musical @shrutihaasan #SPJhananathan @ramji_ragebe1 @vsp_productions @7CsPvtPte @Aaru_Dir @LahariMusic @proyuvraaj
Happy to share the promo of #AgniK86 https://t.co/7uSsXTs3vh Congrats @am_vkrish & team.
Here it is #RenduKaadhal first single from #KaathuVaakulaRenduKaadhal https://t.co/MJib4kSfAA @VigneshShivN #Nayanthara @Samanthaprabhu2 @anirudhofficial @sreekar_prasad @KVijayKartik @Rowdy_Pictures @7screenstudio @SonyMusicSouth @DoneChannel1 @proyuvraaj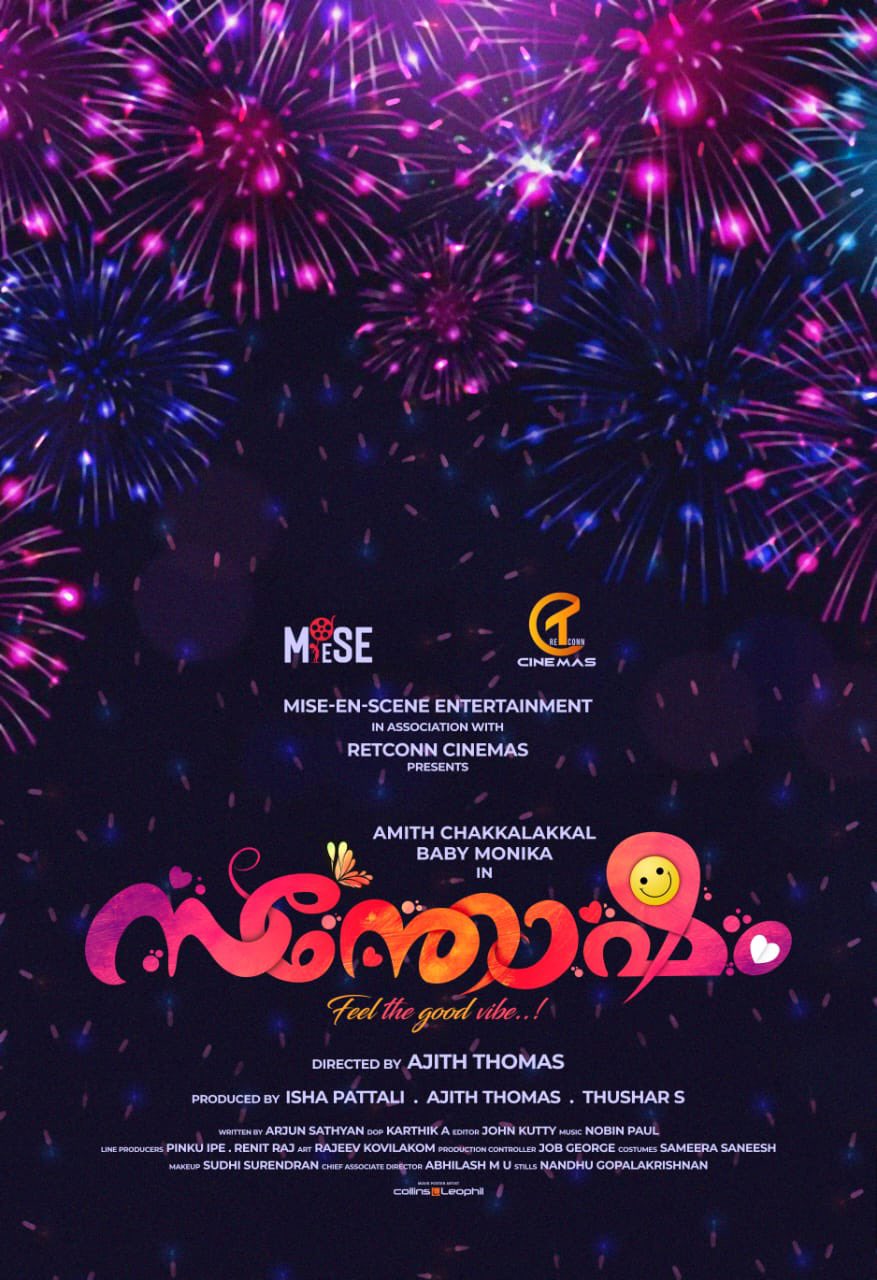 Happy to share #Santhosham first look poster. Congrats team ☺️ #AjithThomas #AmithChakkalakkal #BabyMonica #IshaPattali #ThusharS #ArjunSathyan
Happy to launch this Musical Video from @Sridharmaster3's #Savadi movie featuring @actorsimha , @imKBRshanthnu & @ShilpaManjunat Congrats team.
Happy to share @vsp_productions 's #IdaiVelai short film. https://t.co/XsxzZ4J4Mi #இடைவேளை Directed by @karthik_films @DoPsathya @revaamusic @R_Govindaraj @aaru_dir @yogeshdir
Happy to share #IHateYouILoveYou series first chapter - Alarm https://t.co/cwHpeSAmOc Congrats @SGayathrie & team @AmDev06 @twittshrees @iamkannaravi @vigneshraja89 #MadboysOriginals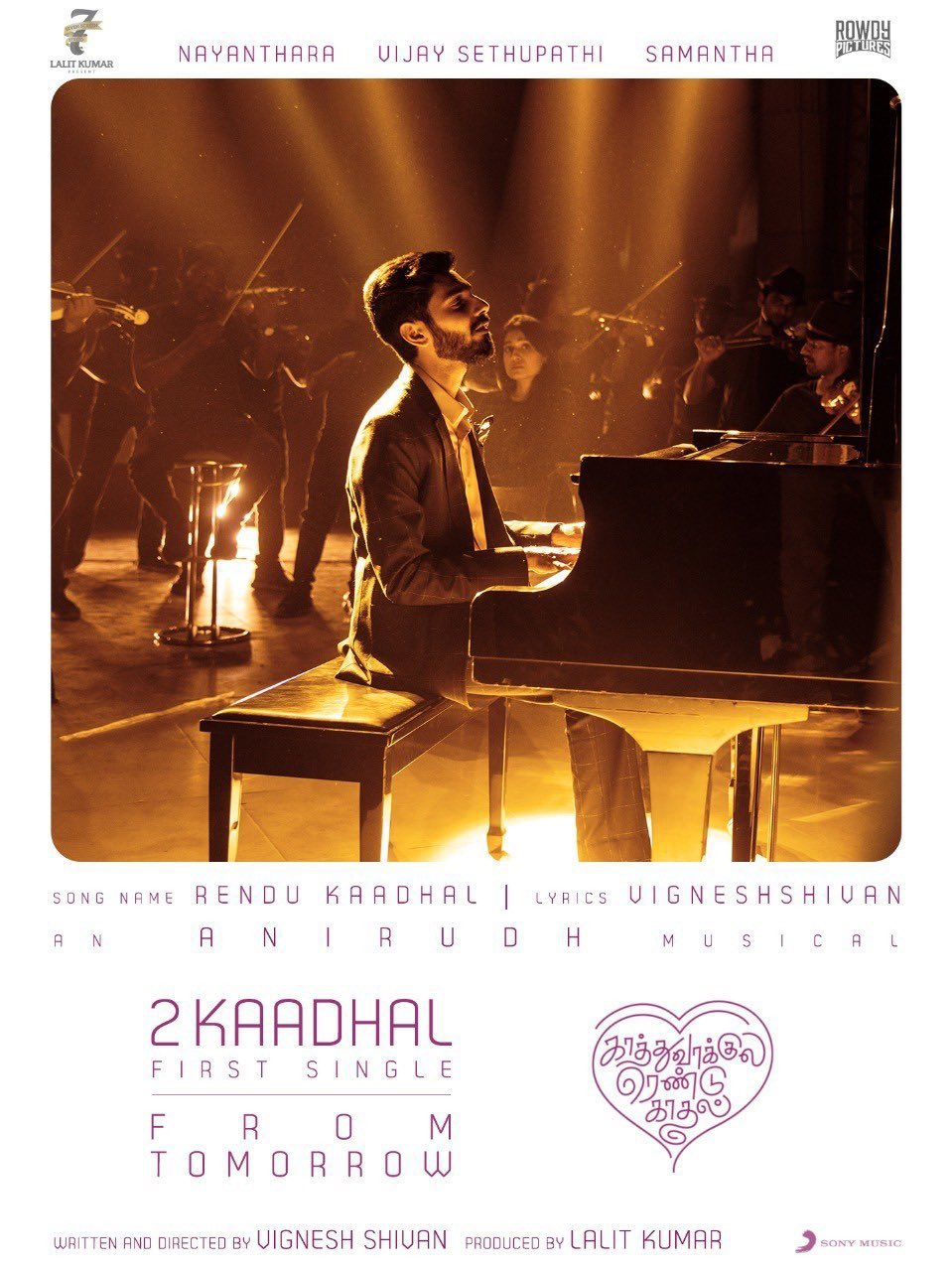 #KaathuVaakulaRenduKaadhal first single #RenduKaadhal from tomorrow. @VigneshShivN #Nayanthara @Samanthaprabhu2 @anirudhofficial @sreekar_prasad @KVijayKartik @Rowdy_Pictures @7screenstudio @SonyMusicSouth @DoneChannel1 @proyuvraaj
Happy to share @vsp_productions 's #IdaiVaelai short film teaser. https://t.co/ZLIpLEKEMW Short film releasing on Feb 14th 12am. #இடைவேளை Directed by @karthik_films @DoPsathya @revaamusic @R_Govindaraj @aaru_dir @yogeshdir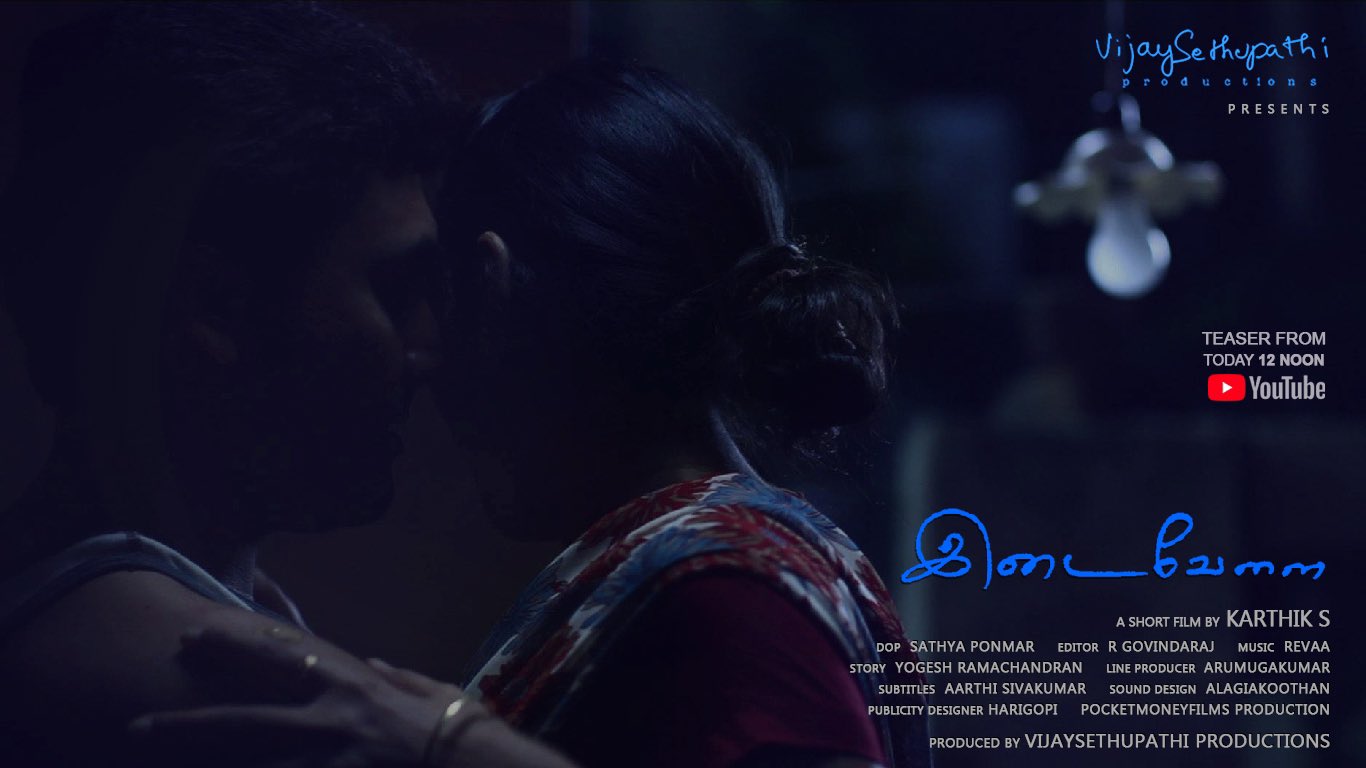 . @vsp_productions in #IdaiVaelai short film teaser releasing on 12pm today. #இடைவேளை Directed by @karthik_films @DoPsathya @revaamusic @R_Govindaraj @aaru_dir @yogeshdir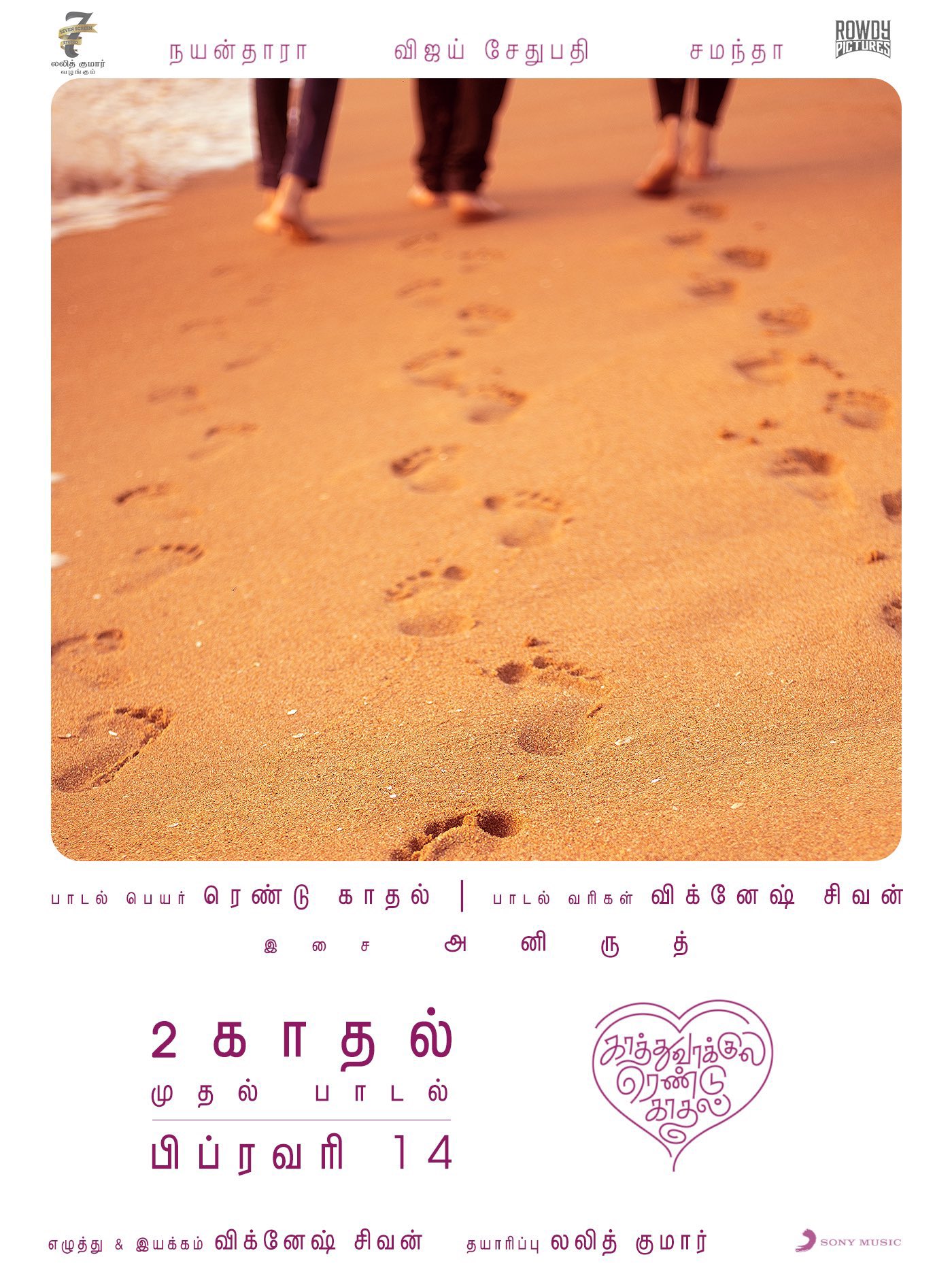 2 days to go for #RenduKaadhal from #KaathuVaakulaRenduKaadhal releasing on feb 14th. @VigneshShivN #Nayanthara @Samanthaprabhu2 @anirudhofficial @sreekar_prasad @KVijayKartik @Rowdy_Pictures @7screenstudio @SonyMusicSouth @DoneChannel1 @proyuvraaj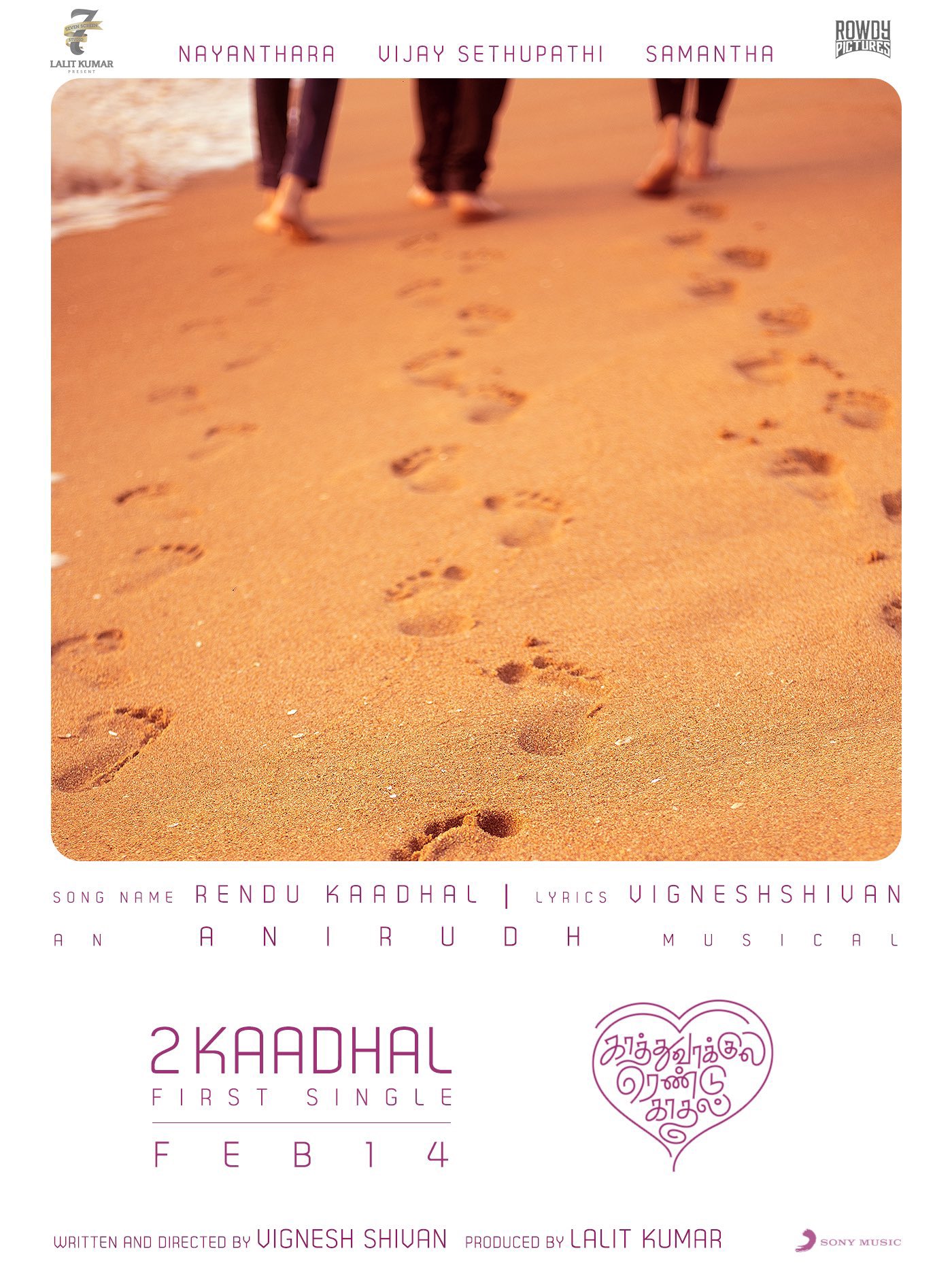 2 days to go for #RenduKaadhal from #KaathuVaakulaRenduKaadhal releasing on feb 14th. @VigneshShivN #Nayanthara @Samanthaprabhu2 @anirudhofficial @sreekar_prasad @KVijayKartik @Rowdy_Pictures @7screenstudio @SonyMusicSouth @DoneChannel1 @proyuvraaj